As this month comes to a close it's impossible not to take a step back and reflect on what an incredible year 2013 has been. Of course, while it was happening I was moving too fast to really appreciate some of these unforgettable moments and experiences. So that will be at the top of my resolution list — to slow down and really savor the moments. As Ferris Beueller said, "Life moves pretty fast if you don't stop and look around once in a while, you could miss it."
Top 2013 Moments (I'm going to countdown in reverse):
December – Versace, Versace, Versace! My first trip to Art Basel in Miami and besides getting to meet Shepard Fairy, see Pamela Anderson's pixie haircut first hand and being poolside next to Adrian Grenier; the highlight goes to getting a private tour and partying in the Versace Mansion. If you need any convincing on why it's the best week to go to Miami, click HERE.
November – My holiday picks were featured on b-glowing.com, and my skincare tips were featuredThe November issue of Health Magazine (next to Michelle Phan!)
October – A big month for me, I turned 30, because a spokes person for Knock Out nail polish and I got to meet Lou Reed, John Varvatos, and Mick Rock and hear them speak shortly before Mr. Reeds passing (recap HERE).
September – Pretty Connected turned 5! And we gave this site a big makeover, including a new makeover feature that lets you upload your picture and test out different makeup and hair looks. Try it out for yourself on our Get A Makeover tab.
Other highlights include interviewing my childhood girl crush,  Tiffany Thiessan, celebrating Elie Tahari Day (yes, it's officially a day) with the man himself and Joan Rivers. I also had some one on one time with Eva Mendes for the launch of her collection with New York and Company.
August – Pretty Connected gets a makeover and a makeover tool from StyleCaster
This was also the month of the VMA's where I was asked to be the official COVERGIRL Correspondent In Touch Magazine's Icons+Idols party. Not only did I get to interview the likes of  Jenny McCarthy, Taryn Manning, Sarah Hyland, Nick Cannon, and NERVO, I also landed myself in the corresponding issue of InTouch Weekly. 
July – Hamptons, Hamptons, Hamptons. I basically lived at the StyleCaster House during the month, and thanks to the amazing sponsors like Dove, Hautelook and Express, I was totally spoiled.
June – My first feature in Lucky Magazine! I was also the special curator for the beauty/jewelry subscription service, Wantable! As well as in a mani newsletter fro Ricky's featuring my homegirl, Miss Pop Nails and Knock Out nail polish.
May – Ahem I had a 2 page feature on me in Cosmo Armenia (this was pretty maj!). This is also the month where the tweetup I organized and hosted for Essence cosmetics became the #2 trending topic on twitter! The power of bloggers!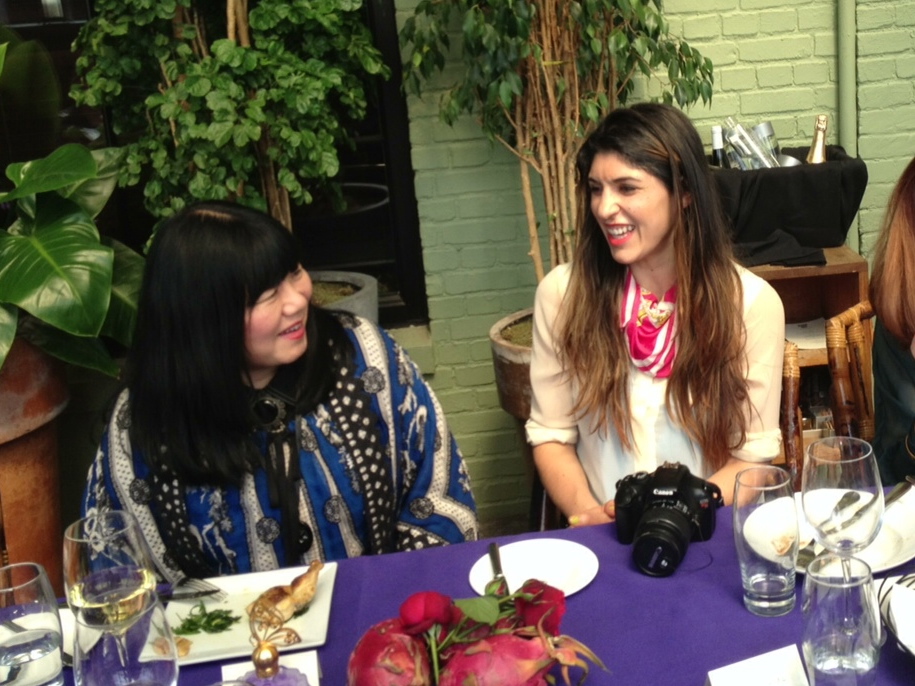 April – Designer month! I was invited to a private lunch with Anna Sui (I die!), and set next to the delightful designer:) I also had the pleasure of meeting Oscar De La Renta – he autographed a card for me.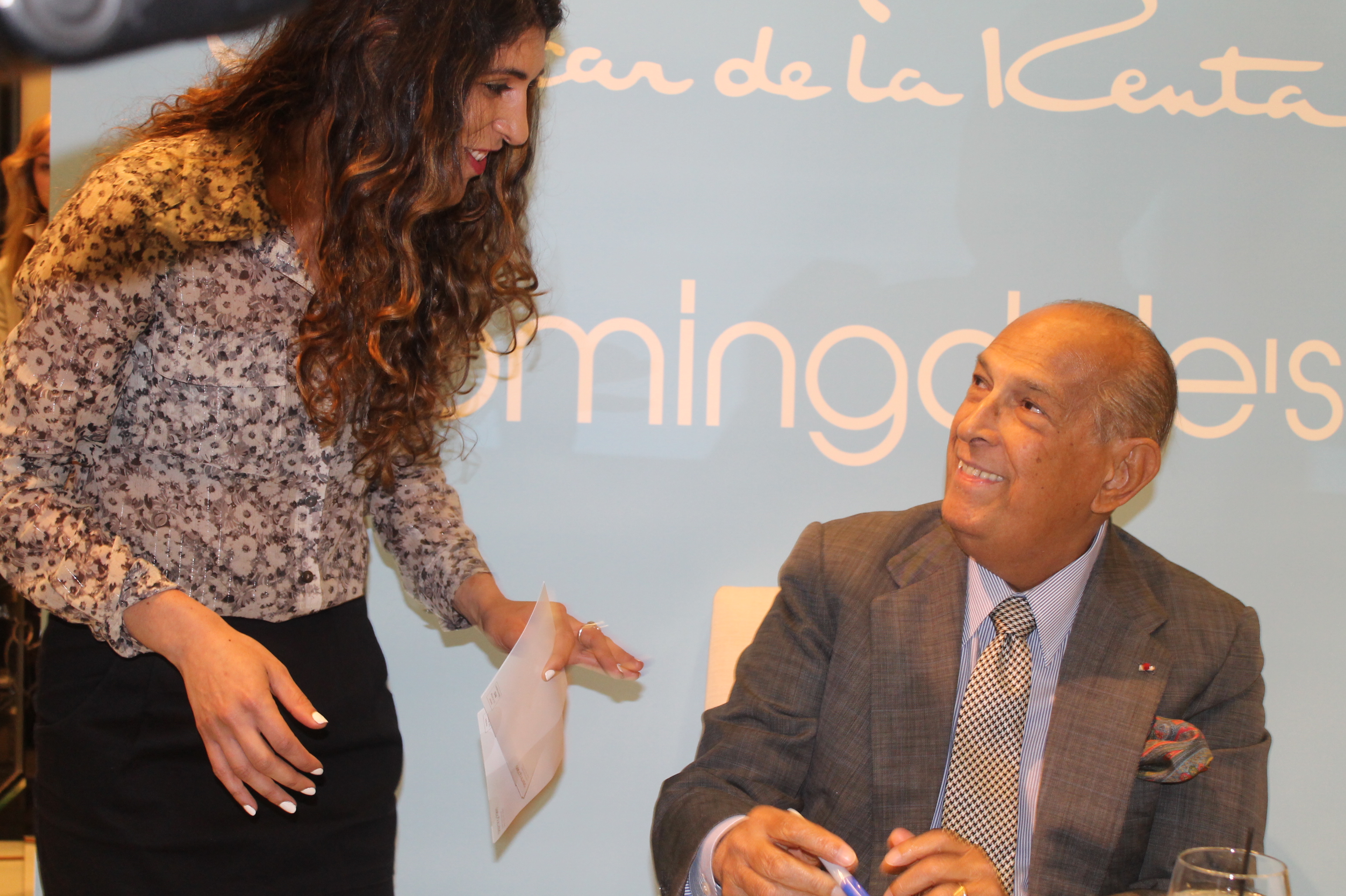 I also for the 3rd hear in a row covering the White House Correspondent's Dinner epicness which included moments with Gerard Butler,  Jeremy Renner, Claire Danes, Hugh Dancy and of course the host… Conan!
March – I hosted the Pandora grand opening with Lucky Magazine! I also met and spent some quality time outside a bathroom at a ballet gala with Carolina Herrera (my hero!).
February – I was quoted in the New York Times! I also hosted an event for/with my favorite romance novelist, Jackie Collins! 
January – I had breakfast with my favorite homeware designer, Michael Aram (on Michael Arams). My apartment is showered in his designs so it was quite an honor.
What an incredible year!!! As I re-live it by writing this post I'm so grateful for all the places my blog has taken me. I can hardly believe all of that happened and as I kick off this new year with my first trip to Africa, I'm excited for all the amazing adventures and opportunites to come!