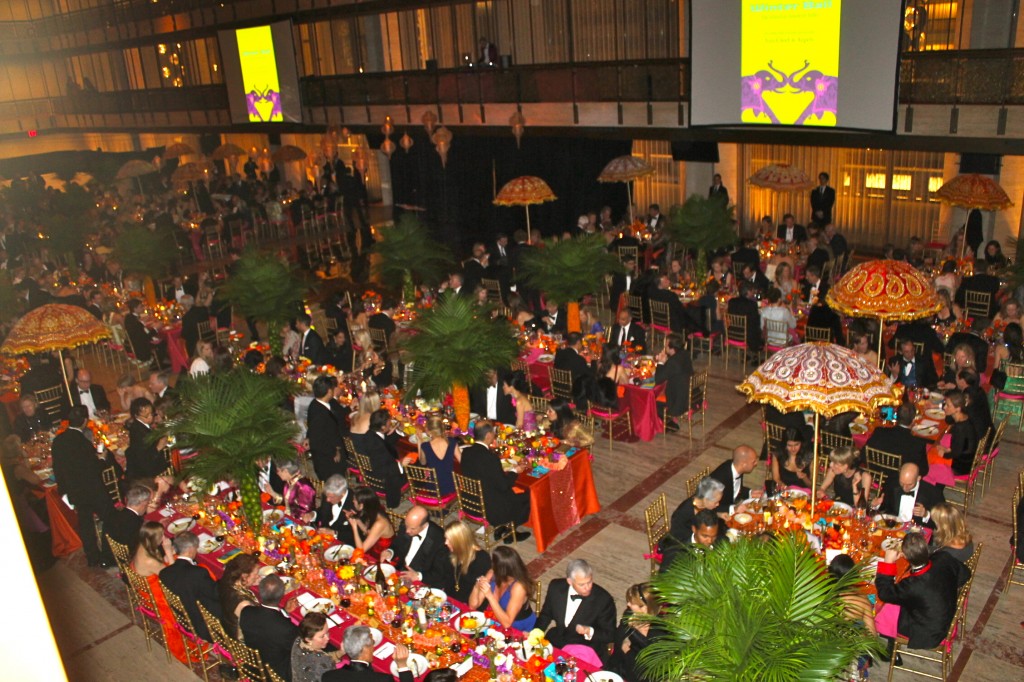 It was an enchanting evening… everything you'd expect and more from The School of American Ballet's 2013 Winter Ball. Themed A Night in the Far East, the annual charity gala raised more than $1.1 Million for Scholarships and School Programs. Hosted at the David H. Koch Theater in Lincoln Center earlier this week, the evening was sponsored by legendary French MaisonVan Cleef & Arpels. Cocktails began at 7pm and dinner at 8pm, followed by a one-time-only performance by the advanced students of The School of American Ballet choreographed by Silas Farley, who was selected by Peter Martins, Artistic Chairman of The School of American Ballet.
 "We are thrilled to announce that we achieved our goal of $1.1 million.  The overwhelming generosity of our sponsor Van Cleef as well as our attendees and donors made for a fantastic celebration last night," said Margie Van Dercook, executive director of The School of American Ballet.  "Their much-appreciated donations will provide scholarships to aspiring young dancers as well as support the School's student life programs."
The highlight of my evening as most of you saw and remarked on Facebook and Instagram — the moment the world stopped — was when I met Carolina Herrera. I was walking down the stairs of Lincoln Center when I saw Mrs. Herrera in the lobby. Fully shaking I approached her to introduce myself and express what a fan I am. She's a vision, elegantly dressed and every bit as graceful and polite as one would imagine. Maybe even more so. I told her she looked beautiful, she said the same to me. My heart skipped a beat. We chatted a bit about the ballet and I then asked if I could take a photo of her. She replied with we should wait for her husband to come back so he could take one of the two of us — I nearly pass out. This isn't my first encounter with Mrs. Herrera, I have been backstage for her fashion shows, but this is the first time I've ever spoken with the legendary designer. And to spend such an intimate moment with her, at such a beautiful venue with no one around… this definitely goes down as one of most memorable moments of my life.
Back in the main room, I spotted Mikhail Baryshnikov, of whom I grew up recognizing as one of the most famous and notable ballet dancers — or as my date recognized him as Carrie Bradshaw's artist boyfriend, Aleksandr Petrovsky in Sex and the City.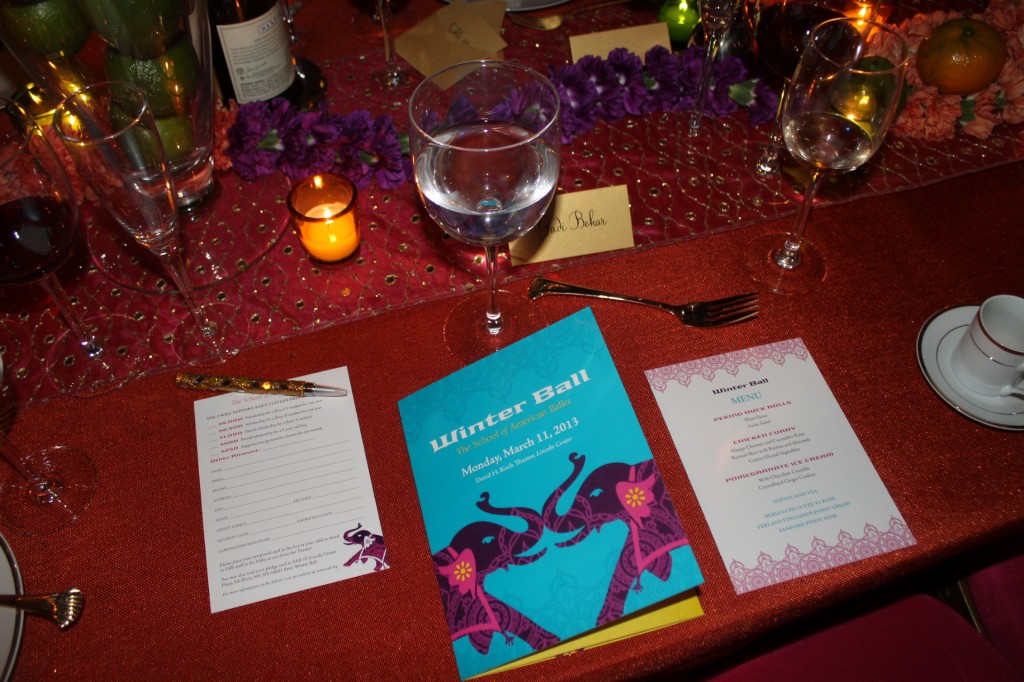 After the performances had commenced, the evening turned into a full on dance party with the dancers encouraging guests to come onto the dance floor. Even the likes of Carolina Herrera, Peter Lyden, and Kelly Rutherford got up to shake their tail feathers while Patrick McMullan snapped the night away.