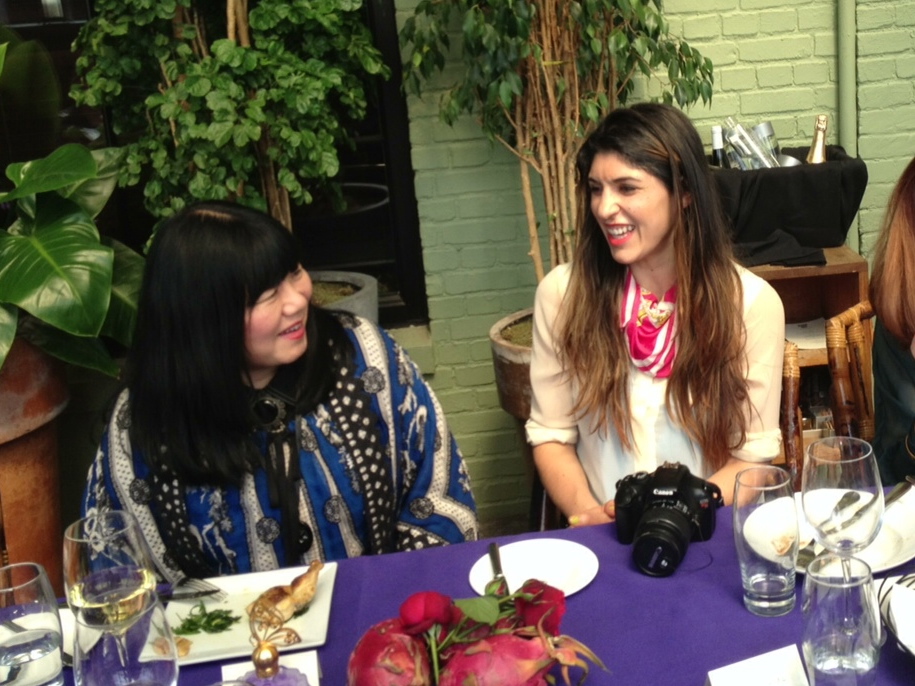 So this happened… Yup, lunch with Ann Sui! Every girls dream, right? (Or at least this girls.) I embarked upon the Gramercy Park Hotel for the launch of her new fragrance collection and entered into an enchanted forest of butterflies, moss and ipads. Okay, that may have been a bit of an imaginative interpretation, although perhaps not once you've entered the world of Ann Sui. The colors, the romance, and confident femininity that surounds her designs transcends into her world of beauty.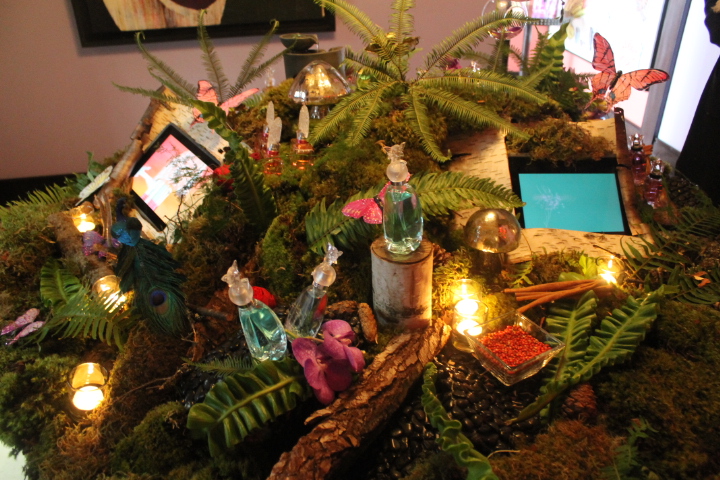 And so it expands… Sui is no stranger to the world of beauty; her cosmetics and fragrance line is ever growing and now as of late, the designer has partnered with Sephora to present the Anna Sui Fragrance Collection.
"I am so excited that Sephora now represents Anna Sui Fragrances in the U.S. It is a dream come true. I have always loved shopping at Sephora – my friends, my nieces and my mom too; everyone shops at Sephora! It is a true beauty universe so to have my fragrances a part of it is truly an honor" – Anna Sui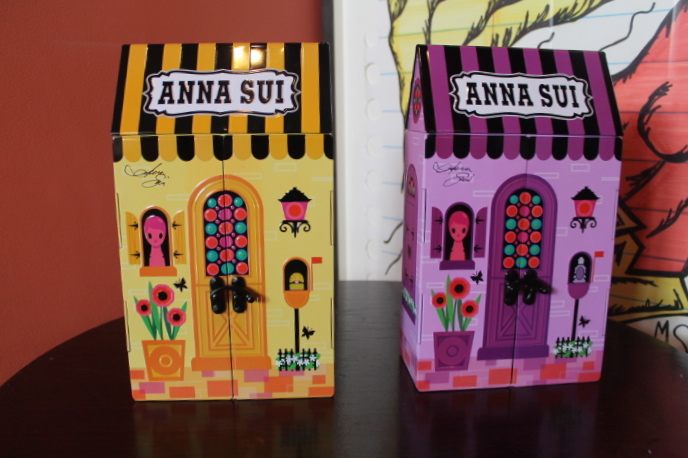 Launching four Anna Sui pillar fragrances this month, she presents Secret Wish, Flight of Fancy, Forbidden Affair and Fairy Dance. The scents, summery blends of florals (and fruits) every bit the fantasy you'd imagine, the packaging… divine. It's little Anna Sui tin houses that opens into the fragrance — this carton is never being dispensed of. I chatted with the designer, who's love of beauty is evident in her passion for the subject, "I want women to feel as special in my [beauty + fragrance] products as they do when putting on one of my dresses." Her favorite from the collection… Secret Wish (although that came with the disclaimer that it could change through the season).
Speaking of fragrance expansion. Here's a sneak peek at the latest Sui fragrance, La Vie de Boheme which will launch at the end of May. Inspired by Bohemian style, it's a floral-fruity scent combined with a woodsy accent.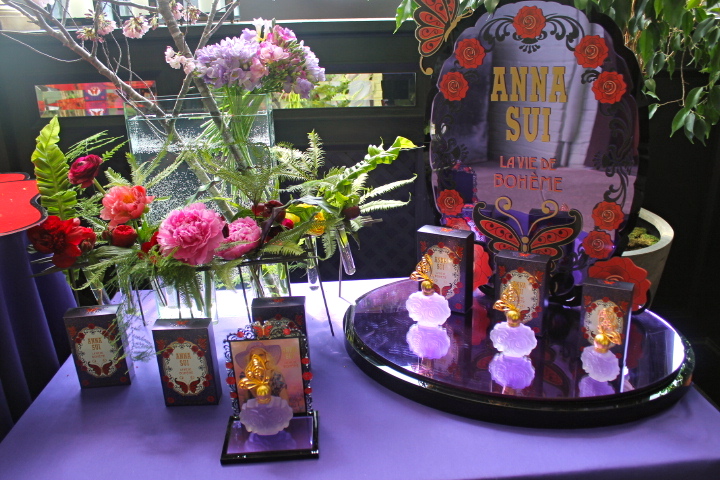 MORE on the 4 NEW Anna Sui Pillar Fragrances:
Secret Wish speaks to the child within us that believes in magic and the adult that believes in possibilities. This fragrance reveals your hidden, innermost wish, that all things are possible; one has only to ask. A fruity, floral musky fragrance, the essence contains notes of Lemon, Melon, Taget and Pineapple mingled with Cedarwood, Amber and skin Musk.
Flight of Fancy it is about discovery, not only in travel but also in self-discovery. It is for the woman who is ready to spread her wings and reach for the stars. A burst of Litchi, Yuzu and Java Lemon are combined with soft floral scents of Star Magnolia, Rose Blossom and sheer Purple Rain Freesia with warm undercurrents of Amber Crystals, Skin Musk, and White Woods.
Forbidden Affair is about romance and intrigue. A Fairytale fantasy, in which everything is possible, even a romantic 'liaison dangereuse' with your own Prince Charming. Notes of Lemon, Red Currant and Black Currant meld into Raspberry, Rose Petal Accord and Pomegranate; a tempting yet sweet scent with mysterious undertones.
Fairy Dance is a celebration of friendship and the bond and connection we have with our friends. Key notes of Mango, Pink Pepper, Bamboo, Vetiver and Vanilla bring out the carefree, joyful sprit within every woman.
The Anna Sui Fragrance Collection ($18-$60) is available on Sephora.com