If you follow me on twitter or instagram, you've probably noticed my not-so-slight obsession with Michael Aram — it runs in my family (all of our homes are healthily stocked with his designs). And if I've been to your wedding or if you plan on inviting me, spoiler alert expect a Michael Aram. (I scan all registries for his name.)
This week, Michael Aram has launched a fine Limoges Porcelain dinnerware collection consisting of 5 unique styles Black Orchid, Cast Iron, Botanical Leaf, Silversmith, and Black Orchid. Each pattern is available in a dinner plate, salad plate, tidbit plate, rimmed bowl, serving bowl, platter, breakfast cup, mug and saucer. Modern and refined, the designs reflect the way we are entertaining today — incorporating the ease, comfort and convenience (all of the patterns with the exception of Silversmith is dishwasher and microwaved safe) without sacrificing grace and detail.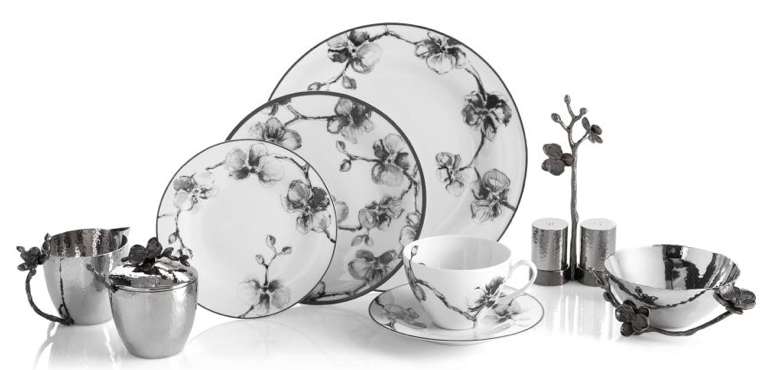 All the pieces are designed to mix and match and integrate perfectly with Michael's existing array of metal, glass, wood and stone serving and home decor. A true artisan, I had the pleasure of sitting down with Michael Aram to design my own table setting. I had so much fun trying out different combinations. Mixing his various textures and patterns makes for such versatile array of gorgeous spreads.
I finally settled on a botanical tea party theme since I've always wanted to have a tea party with Michael Aram…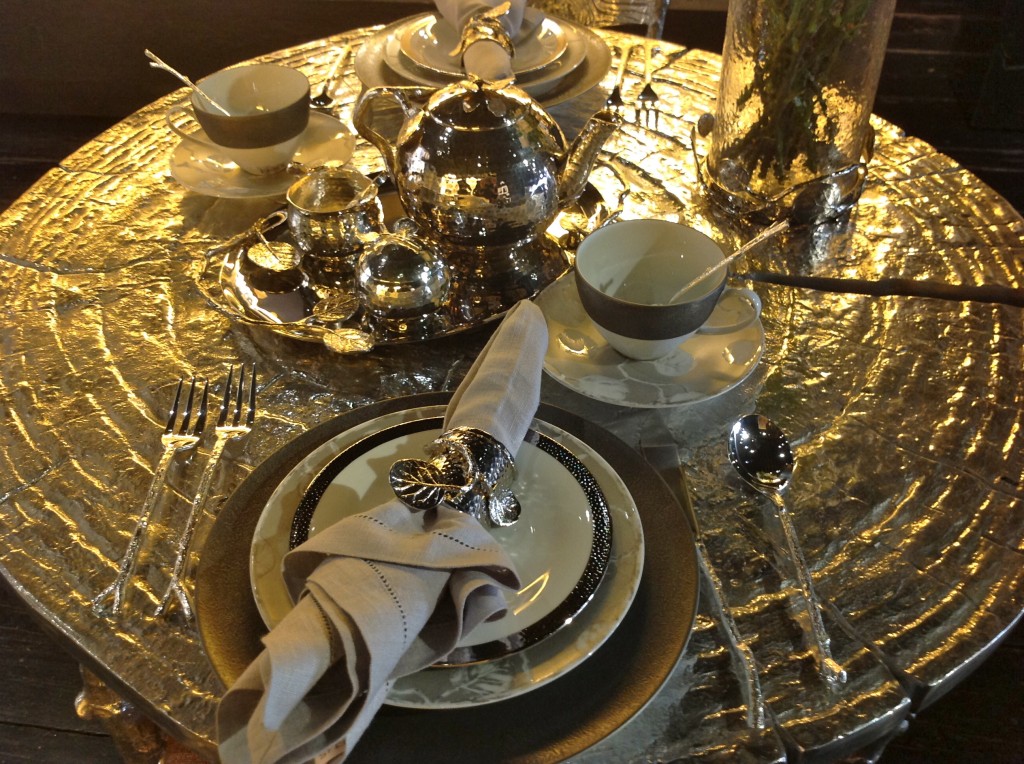 Try for yourself! Michael Aram has launched an interactive Dinnerware styling site where you can style your own table: http://www.michaelaramdinnerware.com/mixmatch.aspx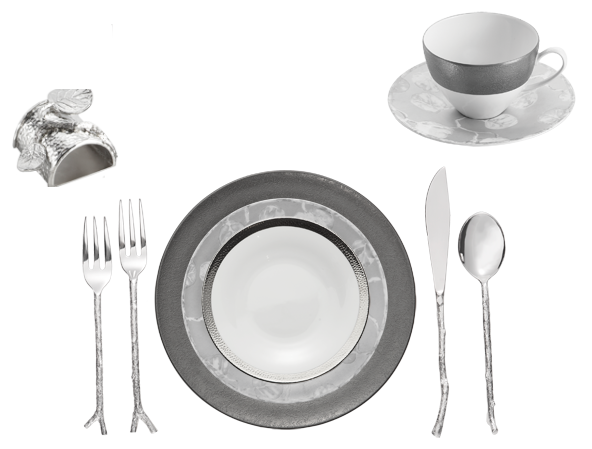 Michael Aram Flagship Store, 136 West 18th Street, NYC. Learn more at michaelaram.com