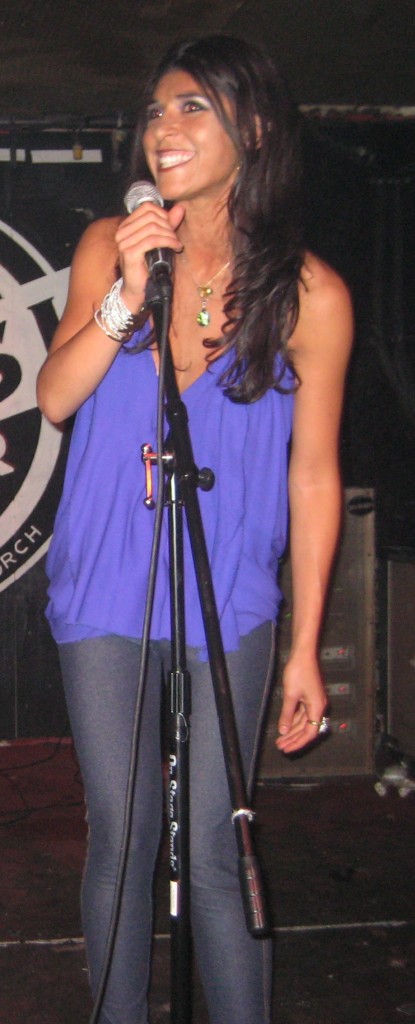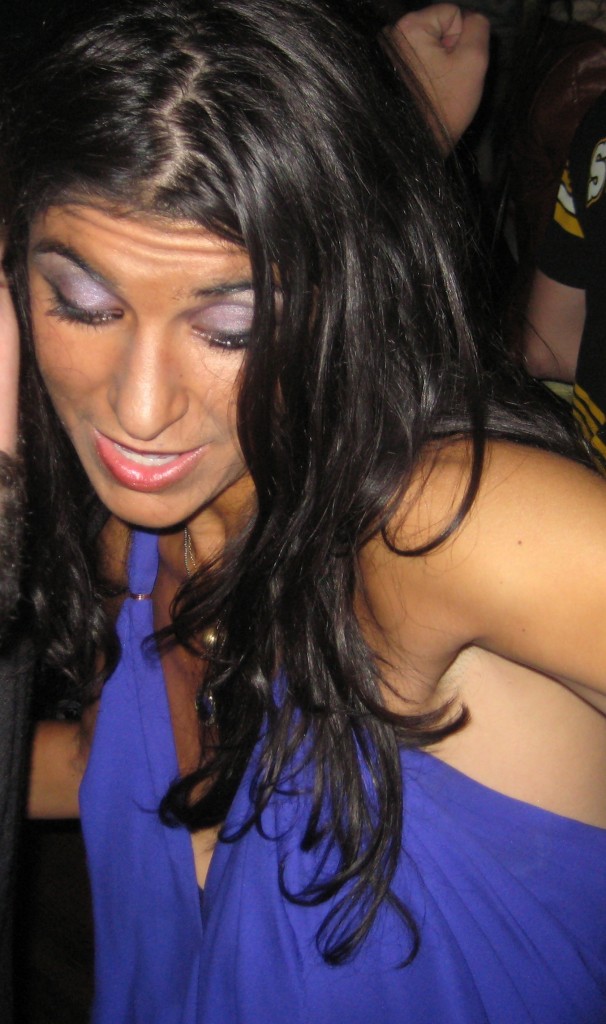 Halloween is a fun time of year when you can really go outside your comfort zone and play dress up without any concern about looking too ridiculous or over-dressed.  This year, I decided to be Kim Kardashian.  It was very entertaining creating this costume considering it was my first 'stuff my bra/butt experience.'  It also gave me an opportunity to test a lot of products.
Here's a quick excerpt of the my Kim Kardashian look (more detailed review to come):
HAIR:
Redken Go Clean Shampoo and Finish Up Conditioner – Love it! This is part of Redken's men's line but it works really well on my hair.  Great lather, my hair comes out shiny and well, clean.  But yes, you'll smell like a dude.  When men ask me for a list of products I recommend for them, this is always on the list (unless they have color treated hair).
Ken Paves Professional Styling Iron – Part of Ken Paves' Travel line, is this lightweight straightener, which is fast becoming my everyday straightener – it's that good.  Originally I was apprehensive about this product since I didn't think 'one heat setting fits all' is viable for flat irons; however it gets very hot (up to 410 degrees F), which is what is really necessary for my curly hair.  Warning, if you generally use your flat iron on a low heat setting, this may not be the product for you.  Unless of course the heat settings automatically adjusts based on hair need, but either way there is no dial to manually control it.  I will investigate this further and report back.
Living Proof Straight Making No Frizz Styling Treatment – a great protective cream for when you're using a flat iron or blow-drying your hair.  Helps fight frizz and only requires a small dollop to service your entire scalp.  It's no wonder this line has been winning so many prestigious beauty awards!
Cutler Specialist Fly-Away Control Stick – This is my go to product for fly aways. Shaped like a deodorant stick, I just roll them over problematic areas and I'm all set for the entire evening.
John Frieda Luxurious Volume All-Out Hold Hairspray – This product fell a little flat.  It has great hold, but didn't maintain the volume I was hoping for.
LIPS:
L'Oreal Infallible Plumping Lip Gloss in Plumped Pink and Plumped Red – It tingles a bit, and I definitely felt a little plumping action taking place, but having pretty full lips already, it wasn't anything drastic or obvious to any of my friends.
The colors are great, and I like the sponge wand as an applicator. Plumped Pink is a frosty pink (very Kardashian), however I mixed it with Plumped Red (which is very me) to give the soft red shade you see in the photos.
The gloss gave a great, smooth finish without being too heavy or sticky.  They claim it last 6 hours, which may only be realistic if you're planning on not eating or drinking the entire time, since it does come off on contact.  For a strong payoff, I would reapply every 1-2 hours, or in my case, it was every 30 minutes.  I had no choice…I was Kim Kardashian!
EYES:
Heidi Klum for Victoria's Secret Makeup Eye Shadow Palette in Hidden Palace –I'm obsessed with this palette!  The colors mix so well with each other — all that's required is a great blending brush and you can instantly create a wide array of beautiful looks.  Minus the eye pencil and mascara, my entire eye look is thanks to this amazing palette. (BTW, the photo does not do them justice!).  I received compliments all night.
L'Oreal HIP Eyeliner in Black Chrome – It goes on as a pencil but looks like liquid eyeliner, which is great for people like me who do not have a steady hand.  This pencil has amazing stay on power (even against my eye-makeup remover).  Just make sure you keep it sharpened!  Due to its rich crème formula, I can only use it about twice before it dulls.
Dior Show Mascara in Black 090– This is one of the most celebrated mascaras out there and for good reason.  A favorite of mine for years, it came down to, do I get fake lashes or Dior Show?  Great thickening and lengthening power, this mascara really helped complete my look.
FACE:
Tarte Recreate Natural Anti-Aging Foundation with Wrinkle Rewind Technology –
This foundation is great for evening skin tones, and offers full coverage (as in when I'm done with this product you won't know about the 15 beauty marks all over my face). It feels heavier on the skin then it looks, but it blends well and also works as an under eye concealer.  The foundation mixes great with other products (blush, bronzers, cream sticks…).  As an added bonus, the product contains SPF 15 and boasts of other attributes such as anti-aging, increased elasticity, and reducing fine lines.
Hard Candy So Baked Bronzer in Heat Wave – This product blended really well into my foundation without being cakey or appearing to sit on the surface of my makeup.  This bronzer layers well and is capable of achieving the look from sun-kissed to deep bronzed, depending on what depth of shade you're looking. Make sure when using bronzer (this applies to all brands), you're using a good bronzing brush and your skin is fully prepped (whether using a primer or moisturizer), otherwise you could be missing out on the product's best potential.
OTHER:
Lavanila the Healthy Deodorant in Vanilla Grapefruit – I've used many natural deodorants in my lifetime, and this is by far is the best.  Mainly because the others were generally messy and did not work well.  This easy to use stick, not only absorbed quickly into my skin, but also kept me dry all night.  The only issue is, I am not fond of the grapefruit/vanilla smell, which fortunately faded shortly after application.  Next time I'm going for the Vanilla Lavender scent!
Clarins Self Tanning Instant Gel – This is my staple body tanner (although it's also safe for your face).  Shortly after my trip to the Dominican Republic, this product helped sustain my tan and give it a really rich and even bronzed tint.  The gel-like formula blends smoothly and evenly into my skin.
WHAT I'M WEARING –
Top by Nicole Romano
Blue Jean Denim Leggings by Mark. (worked great for stuffing my behind!)
Shoes by Jeffrey Campbell
Affiliation: The following beauty products were sent to me by a representative: L'Oreal, Ken Paves, Victoria's Secret, Hard Candy, Lavanila, John Frieda.  I was under no obligation to review any of these products.