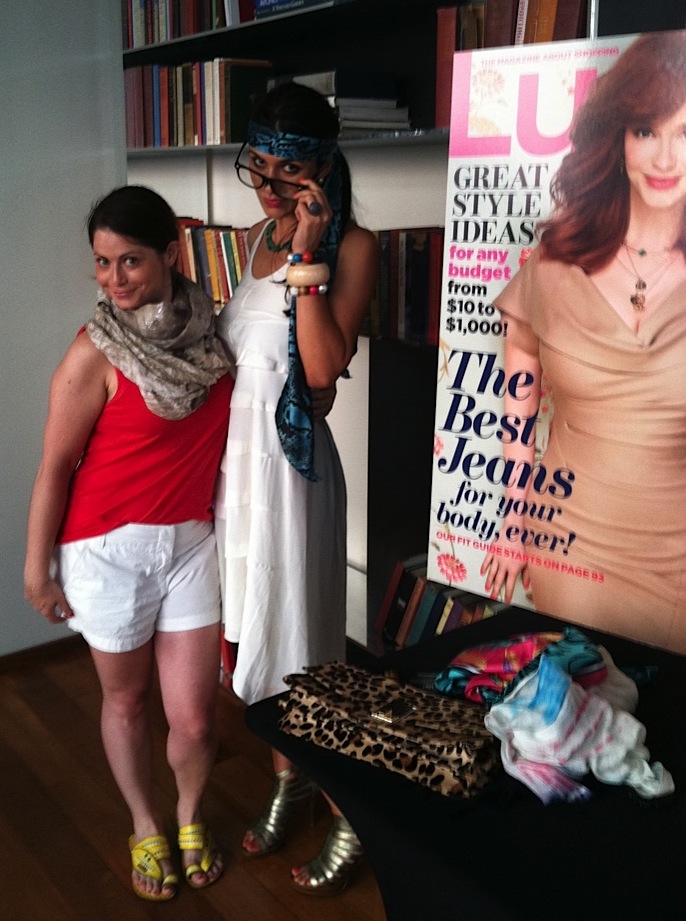 Ever wanted to be a model and walk the runway? Or watch a fashion show live? Well here's your chance! This Saturday, 7/23 Express is taking over Times Square (NYC) and is opening their runway to the public in an attempt to break the Guinness World Records for most people modeling on a catwalk (current record is at 521). From 9am-5pm, models (that's you!) get an exclusive Express tee, a surprise savings card, and a chance to win a $250 Express Gift Card. Then at 9pm Express will host their Holiday 2011 Runway Show. Can't make it? Watch the show live at 9pm at Express.com.
And yes, I'll be there! Last night Lucky Magazine and Express hosted a little soiree to celebrate the campaign and asked 8 bloggers to partner with them –myself being one of them! So I'm throwing out my camera fear and going to rock that runway! I hope you'll join me! I'll also post pictures from Saturday's event and how I styled the Express collection so check back!
More pictures from last nights Lucky/Express event…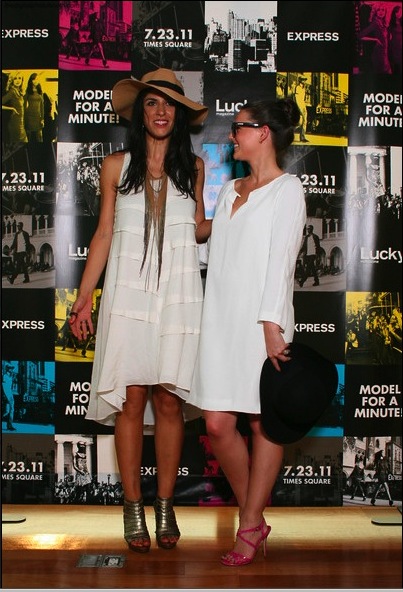 Caroline from sweetcarolineinthecity.com and I we're jazzing up our outfits with Express accessories. I'm all about this Express Necklace!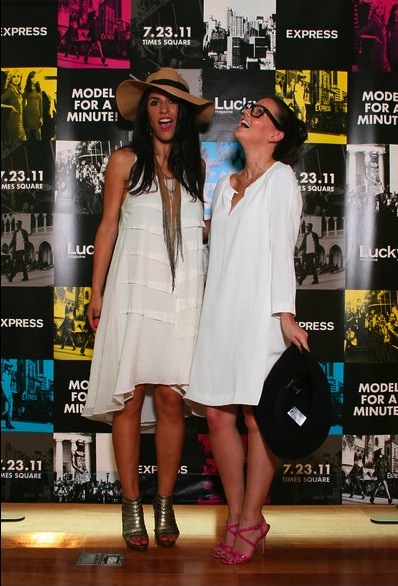 I was getting Parisian nerdy-chic with Express while James showed off his Dick Tracy style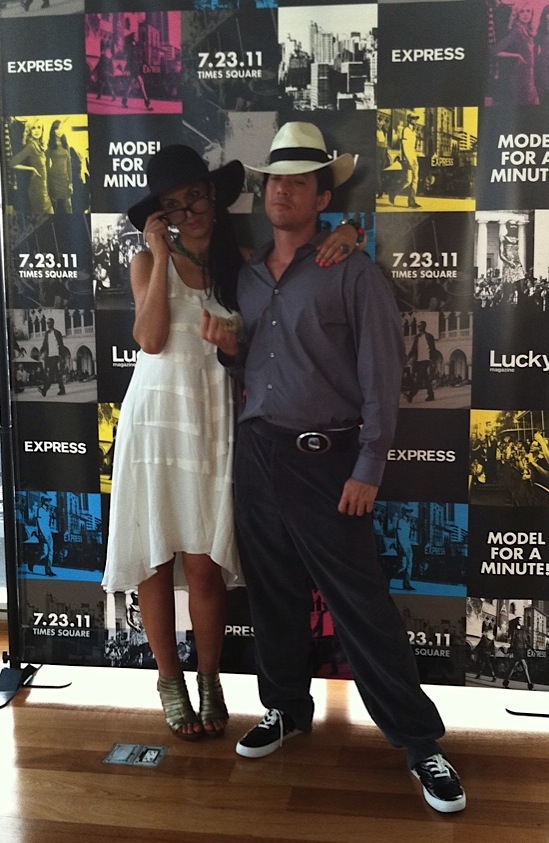 Spending some quality time with some blogger friends, Christine from Tineey.com and Elizabeth from Fashion Fingerprint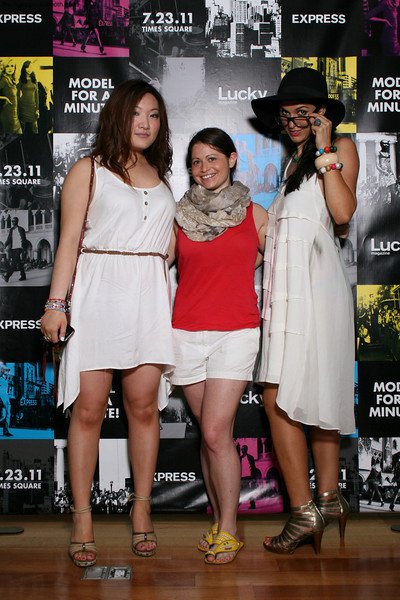 Don't forget, Saturday… Times Square… Hope you can make it!