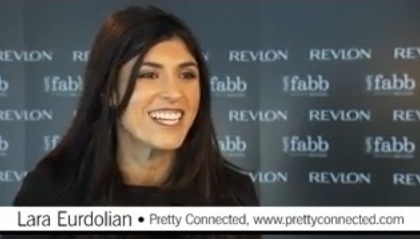 Back in February, Lucky Magazine hosted their inaugural Fashion and Beauty Blog (FABB) Conference, powered by Revlon. Over the course of the day Revlon filmed a segment asking each of us two makeup questions: "What is your power color?" and "What is your power makeup pick?"
There were 150 bloggers in attendance at FABB and only a handful were featured. I am so honored to have made the cut–much less be be highlighted for both questions!
The video can also be viewed on Revlon's Facebook page and new YouTube channel and Lucky Magazine's Facebook page, so check them out and be sure to let them know what your power color is.
Speaking of video segments…I'm excited to announce that I'll be collaborating with The Look on The Pulse Network. More details to come (and of course I'll post it once I'm done with the shoot).