John Frieda's Red Carpet premiere is tonight, starring Katie Holmes in the short film, "The Decision." The film offers a first look at John Frieda® at-home hair colour range, Precision Foam Colour. With a full spectrum range of 20 shades in a foam texture, this series is the biggest launch in the history of the John Frieda brand. So why not blow it out and make a movie?
The film depicts Joan Hudson (Holmes), a distraught high-profile actress, who makes the nerve-wracking decision to leave her colourist and color her own hair! We can go ahead and predict the rest… she uses John Frieda® Precision Foam Colour and gets flawless results that would rival any salon job. And she did it all by herself –it's probably her guilty pleasure! Or who knows, maybe there's more to the story. Stay tuned since right after the premiere, "The Decision" goes live on www.facebook.com/whatsinthebag.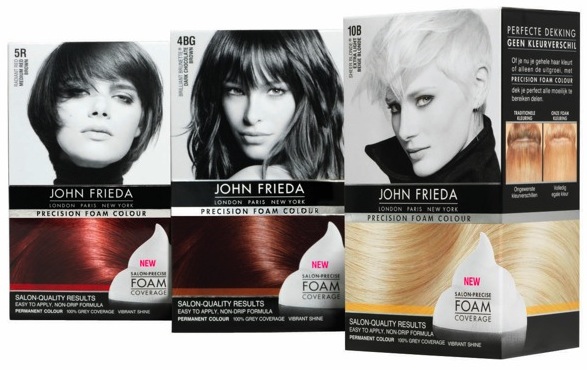 Which is kind of awesome, since that saves me from running home after the event and trying to upload it for all of you –although I promise to take lots of pictures and follow up with complete coverage of the premiere. I may even trade up my signature black locks for something more adventurous. What can I say, the collection has me curious, plus I could use a change.