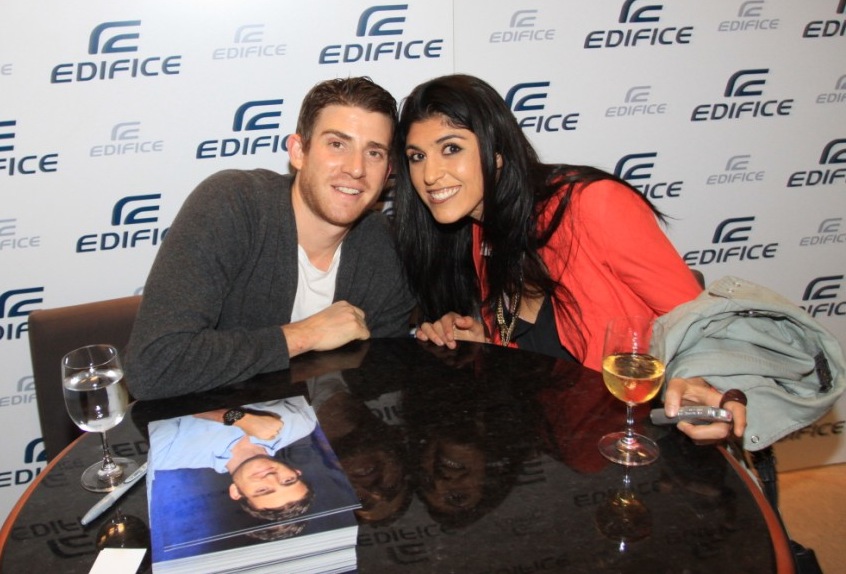 After announcing their partnership with actor and musician Bryan Greenberg (star of HBO's "How To Make It In America") at a recent press conference, Casio celebrated the official launch of their new men's watch line, Edifice Black Label.
The collection is comprised of six styles ranging in price from $150 to $500. Sleek and functional, these water resistant, multifunction metal analog watches are equipped with stopwatch capabilities, LSI-controlled hand movements, world time, daily alarms, solar power and multi-layered dials.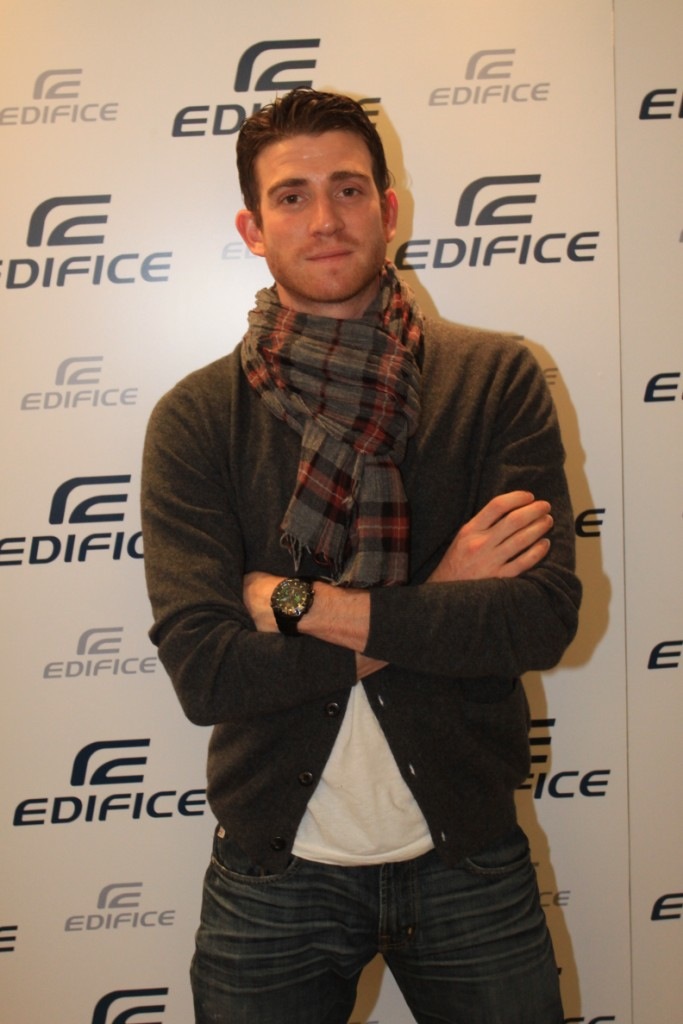 Hosted at the Tourneau TimeMachine store in NYC, I caught up with Bryan Greenberg for a chat about his latest endeavor. Our conversation went something like this:
Lara: How did this partnership between you and Casio come about?
Bryan: I was wearing a watch, the Casio calculator one I own.
Lara: [I interrupt] The old school one?
Bryan: Yes, the old school one.
Lara: [I interrupt again] Was it gold?
Bryan: Yes, the gold one! [I'm now smitten –wouldn't be the first man to win me over with that watch]. I guess Casio saw pictures of me wearing the watch and approached me about being the brand ambassador for Edifice. I asked to see the watch, loved it; it's something I would wear in my own life, and here we are.
Lara: Which do you prefer acting or singing?
Bryan: I like doing both. I don't want to choose.
Lara: Fair enough, what's going on with your hair?
Bryan: What's going on with my hair?
Lara: There's way too much gel in it.
Bryan: I just got out of the shower.
Lara: Owww, so it's wet!
Bryan: Yes, it's wet.
Lara: [Phew] Perfect! I was hoping to embarrass myself tonight.
[Signs a picture for me]. Wow you have handwriting like me!
Bryan: You mean the worst?
Lara: Yes, exactly, the worst.
He sings (look for him on tour next month), he acts (he just wrapped up filming "Friends With Benefits" with Justin Timberlake), has a great sense of humor and excellent taste in watches –sigh!
The event also served as a grand opening of the Casio Premier Timepiece Exhibit, which showcases the Ediface, Baby-G and G-Shoch brands at Tourneau.
The exhibit is now open to the public through December in New York at the Tourneau TimeMachine.
For more information on Edifice Black Label collection visit www.casio.com