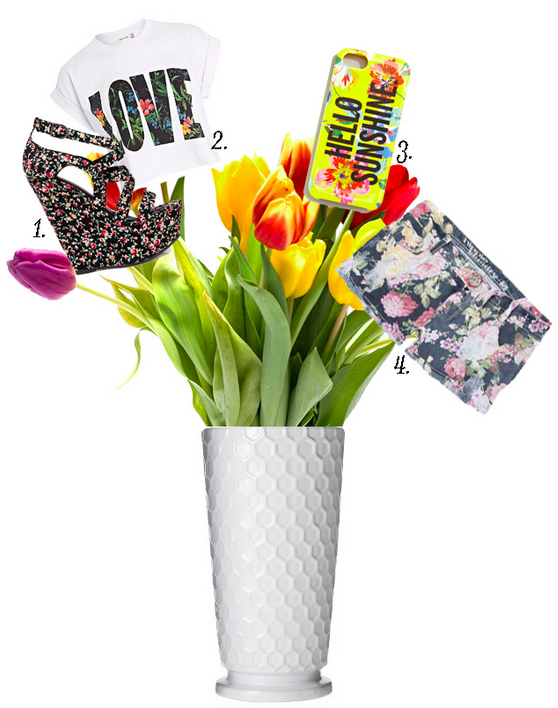 1. Floral Print Wedge Sandals $30 at Forever 21 2. LOVE Floral Print Cropped Tee $30 at River Island  3. Kate Spade Hello Sunshine Floral iPhone Case $40 at Neiman Marcus 4. Hippie Laundry Floral Denim Cutoff Shorts $19 at Tillys 5. Vase– Threshold Honeycomb Vase $12.99 at Target
Fictional fashion icon Miranda Priestly said it best "Florals. For Spring? Groundbreaking" Clearly dripping with sarcasm this states the obvious, we aren't reinventing the wheel when we look to this as a trend in the warm weather months.  Every spring we see traces of natures beautiful accessories trickle in and out of collections as a style staple. However some seasons, like the one we are currently in, we get a flower bomb. An explosion of blooms, peppy poppies, retro roses and digital daisies are invading our closets and growing on everything from basic tee's to your iPhone's outerwear.
We saw masterful motifs at all the S/S 2013 shows from Prada, Naeem Khan, and Ralph Lauren to countless others. But let's be real, while the majority of us appreciate the luxe inspiration, those designs aren't in our budget. Today's post contains a handful of finds that mind their dollars and cents while creating a full blown fashion statement.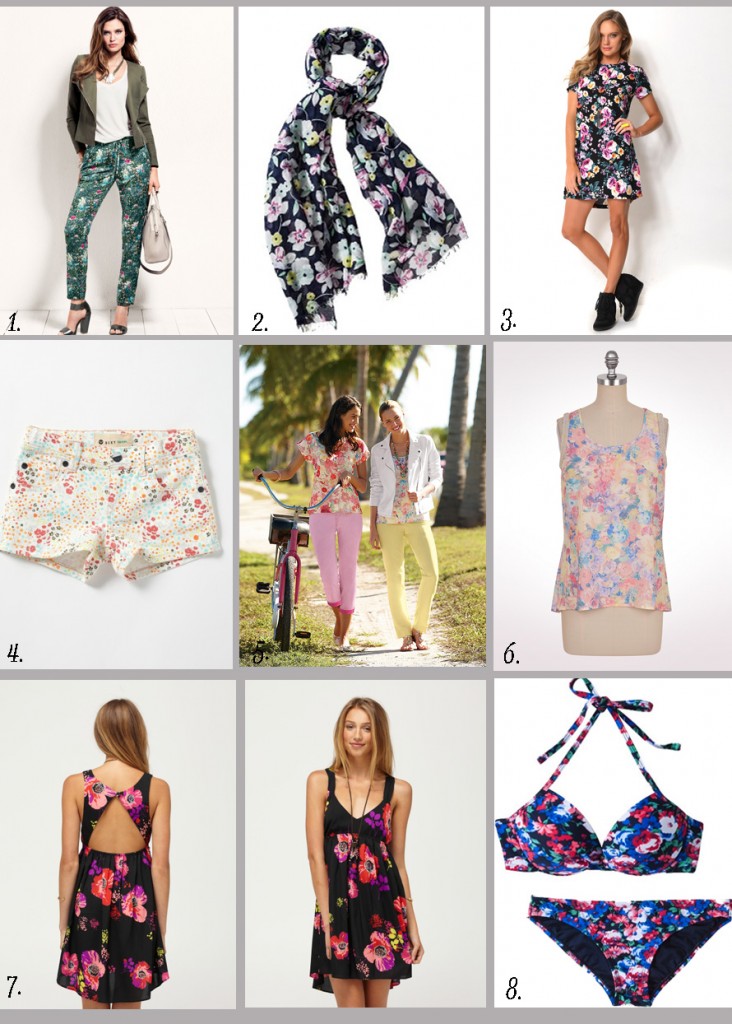 Disclaimer: Select sponsored links.