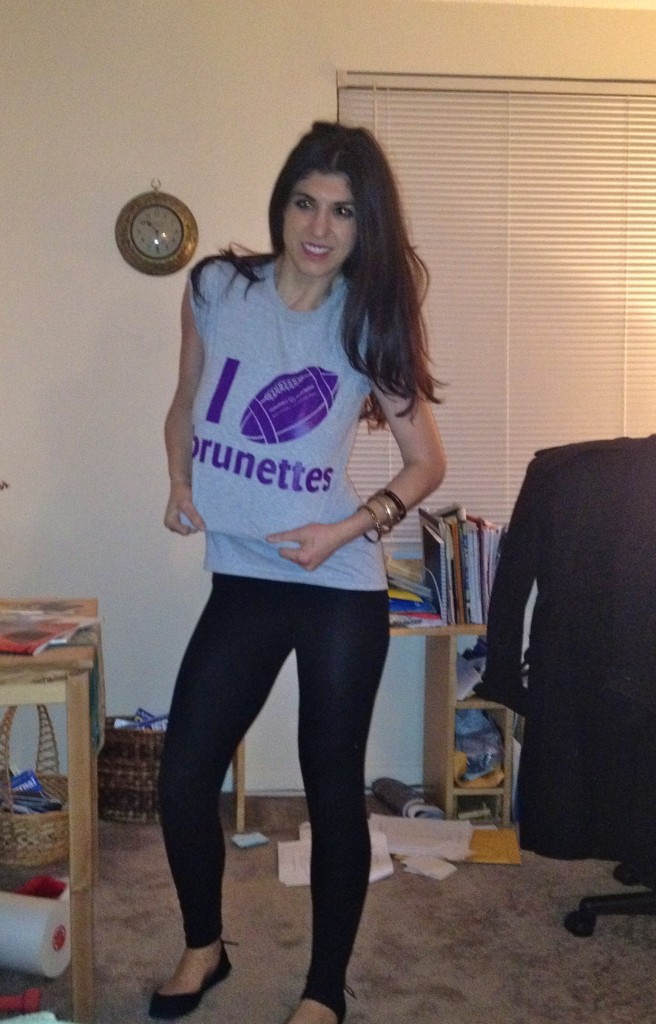 While I've done several beauty and fashion partnerships, this was the first month where I was recognized in a national campaign by a beauty brand for my volunteer work — and for that I  am really honored to have had all of your support.
I do like to use my site to highlight ways for my readers to get more involved and support their community, which is why I'm excited to join my fellow fashion bloggers in support of Blondes vs. Brunettes.
Blondes vs. Brunettes, is a flag football game that pits blondes vs. brunettes to raise money for the Alzheimer's Association.  Last year alone, the New York chapter raised over $100,000, contributing to already $1,000,000 the organization has raised between nationally towards research.
Alzheimer's is a cause close to my heart. I had a very difficult month with the passing of my grandmother. And while it's a blessing she made it to 90 (and a vision up until the end), I truthfully have been losing her for the past 6 years to Dementia. Watching that decline was probably one of the hardest things to go through as well as the struggles and sacrifices my mother had to face to prevent her from having to to spend her last years anywhere but in her home. The challenges Alzheimer's patients and their families have to endure are heart-breaking, and considering it's fastest growing diseases in our society, I'm very happy to show my support for BvB and commend them on their contribution.
I was in DC for the White House Correspondents' Dinner events this past weekend and chatted up one of the reporters who was telling me about a recent breakthrough in Alzheimer's. Apparently they we're testing a drug on mice for a completely different reason and as a result it started reversing some of the effects of Alzheimer's disease. The doctors have no idea the correlation or why the drug was having this effect, but none-the-less it's very exciting that they could be on the road to a cure. That's something I would very much like to see happen in my lifetime.
To learn more about Blondes vs. Brunettes and how you can get involved and support as these two teams tackle the Alzheimer's  disease, visit http://www.alznyc.org/bvb/.