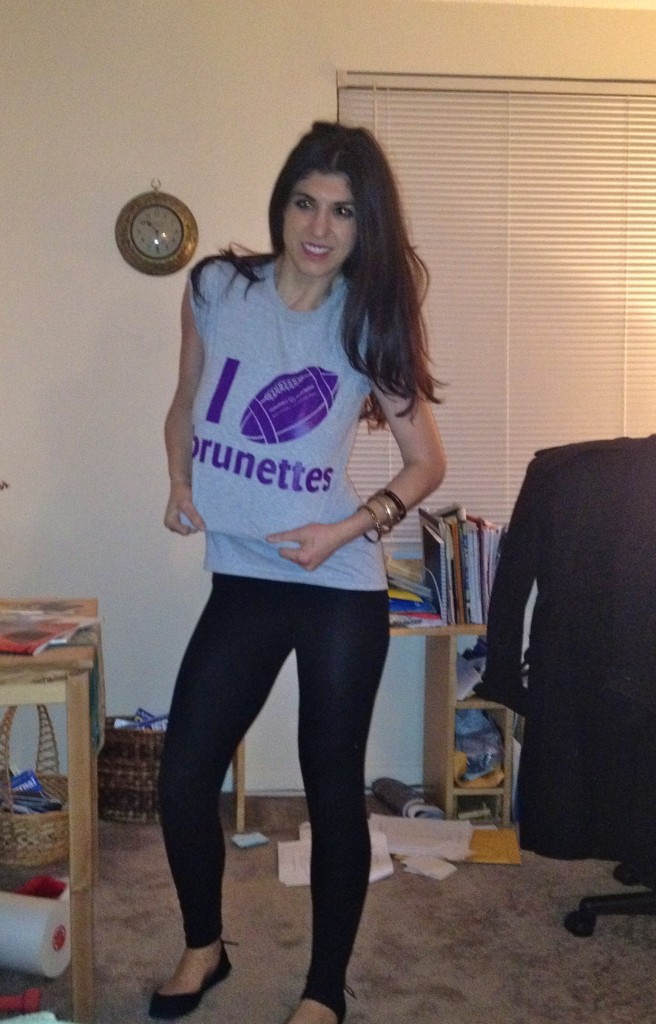 While I've done several beauty and fashion partnerships, this was the first month where I was recognized in a national campaign by a beauty brand for my volunteer work — and for that I  am really honored to have had all of your support.
I do like to use my site to highlight ways for my readers to get more involved and support their community, which is why I'm excited to join my fellow fashion bloggers in support of Blondes vs. Brunettes.
Blondes vs. Brunettes, is a flag football game that pits blondes vs. brunettes to raise money for the Alzheimer's Association.  Last year alone, the New York chapter raised over $100,000, contributing to already $1,000,000 the organization has raised between nationally towards research.
Alzheimer's is a cause close to my heart. I had a very difficult month with the passing of my grandmother. And while