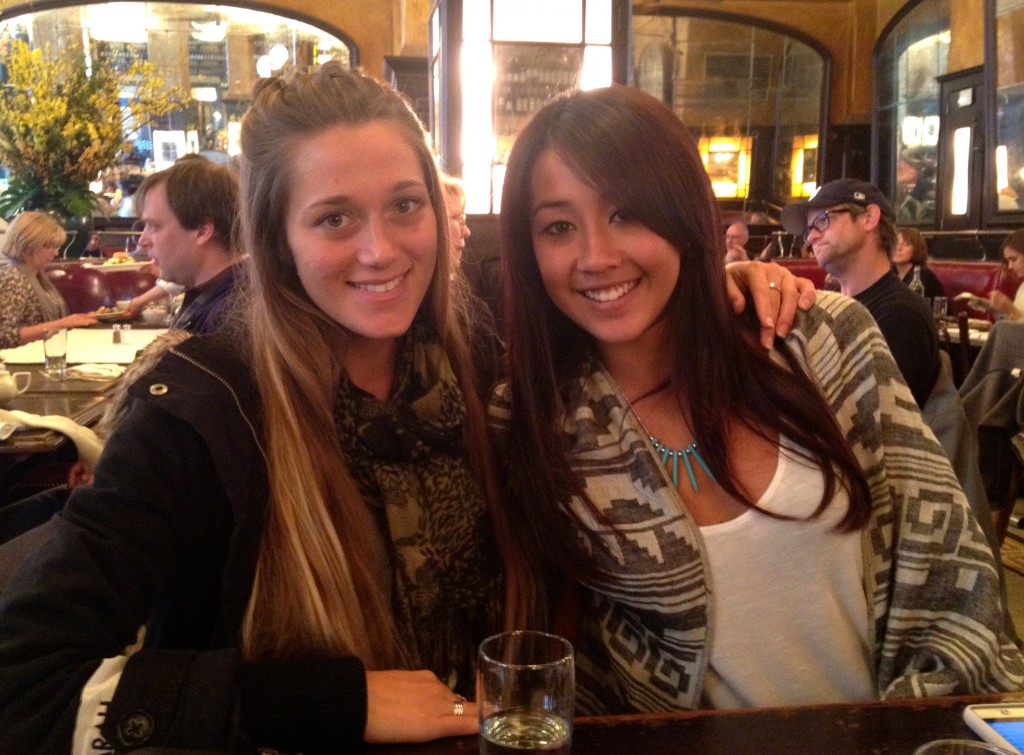 Meet Kelia and Monyca, two of Roxy's Pro Surfers who are living the dream! The ultimate Roxy dream that is. They travel to exotic locations (they we're just in Spain and Australia and have a trip planned to Tahiti!) to surf and do photo-shoots for the brand. At the moment they are in NYC to promote the brands latest endeavor: Finding the next Roxy girl!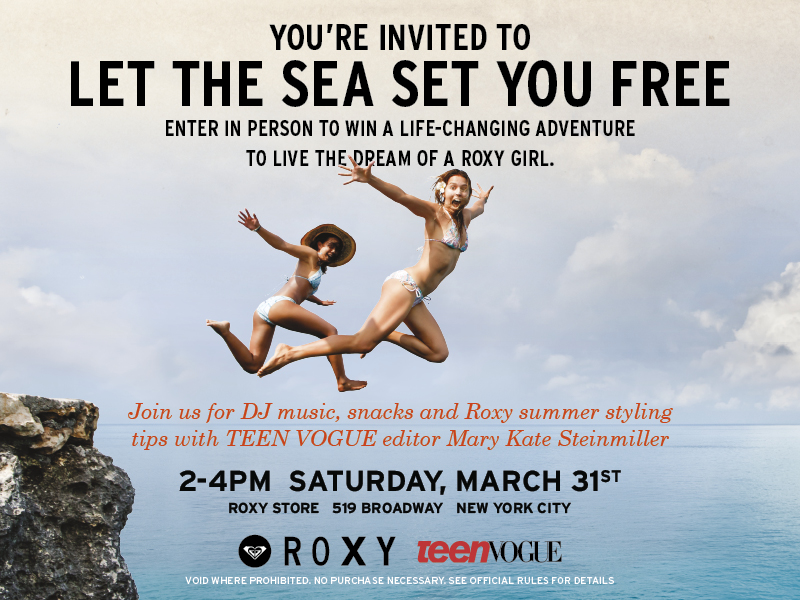 Earlier this month I posted about Roxy's 'Let the Sea Set You Free' competition for the chance to live the dream of a Roxy girl.  If you haven't had a chance to enter online yet… tomorrow, March 30th from 2-4pm Teen Vogue editor Mary Kate Steinmiller is hosting an event in celebration of the "Let the Sea Set You Free" competition at Roxy's Soho store in NYC. You can meet Kelia and Monyca and find out what it's like to be an official Roxy girl and enter in person. The prize up for grabs is a trip to France for the Roxy Pro surf competition, and the opportunity to learn to surf (+  some additional cool prizes, including a mystery trip!).
For any of you unable to make it, no sweat, girls over the age of 18 can enter through their contest site, www.roxy.com/seaforyourself, by submitting videos, photos and essays that creatively demonstrate why they embody the ROXY spirit.
I've met, interviewed, laughed with a lot of impressive notables in my day but I have to say, I'm not sure I've ever been as envious of someone's life until having breakfast with Kelia and Monyca. I may be a city girl, but living a jet-set beach life sounds pretty appealing. Especially if my wardrobe consists of all Roxy!
It really is as good as it looks in the photos… Monyca shared with us, "there's no better fit for Kelia and I then with Roxy. This is actually our lifestyle; we live a surfer lifestyle, we're from Hawaii, we're on the beach all day and that's our dream to live that lifestyle.  So whenever we're doing photo-shoots for Roxy, it's not like we're pretending, we're completely showing what we do and how we actually live."
And Kelia let me in a little secret… Around November, Roxy is coming out with a fitness line! "It has really amazing fabrics, and the cuts are great and it's so comfortable…" I CAN NOT WAIT!
For all of you entering, Good luck!