Rebecca Taylor was true to her reputation for S/S 2012 offering feminine, wearable dresses and separates that move with the body. Unfortunately, iPhone's video capabilities and Fashion Week lighting are not a winning combination, but here's a quick peak at the finale of the show:
http://www.youtube.com/watch?v=zKHLSt1XrJ8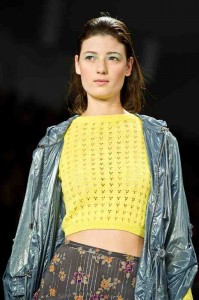 "Inspiration is so ephemeral," said Taylor, stating that she picked up her inspiration from a hodgepodge of places. Aiming to set a contemporary, fresh, and ethereal tone to the designs, the collection emphasizes cut and color with unexpected cut-outs in sibhouettes. This was reflected in her collection which mixed flowy materials and sparkly embellished tops, with some structured dark colored dresses. Also white, neon yellow, floral prints as well as a few dark black and blue pieces were thrown in, creating this disjointed palette. Although the collection lacks the drama and excitement of many runway shows, it is very wearable and I am sure the retails buyers were marking their favorites to display this Spring.
My two favorite looks from the collection included this black and blue number…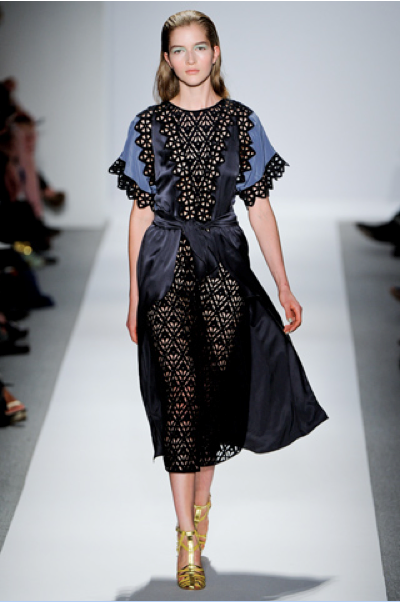 And this flowy dress with a slit up to your you-know-what and abstract print is something I will be on the look out for come spring.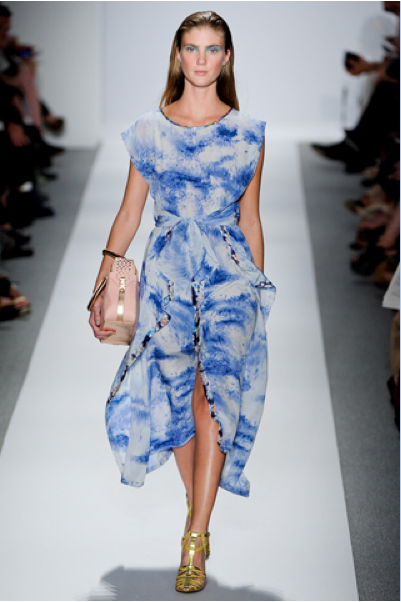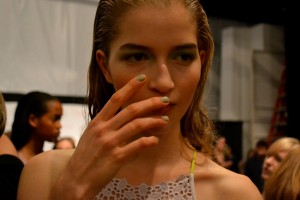 Talking beauty… the models wore OPI's Stranger Tides on nails and Tickle My France-y on toes. Makeup by MAC Cosmetics. Hair by Cutler/Redken lead by the salons stylist Dai Michishita, who was inspired by the 90s and old Kate Moss ads. Going for a "just off the beach look," with hair slicked back at the crow, here's how to create the look:
Slick hair back to the crown, wetting and locking into place by using Redken Fashion Work 12 Versatile Working Spray and Redken Forceful 23 Super Strength Finishing Spray.  Clip to allow to set dry.
Saturate the back of the hair with a mixture of Cutler Protectant Treatment Spray and Redken Natural Rescue Sea Salt Spray, which together will protect and add texture to the hair, and lightly blow dry.
Tie back of hair into a bun and let set dry.
Wait 30 minutes and take clips off and undo bun.
Rake the back part of the hair with fingers to create a natural flowing beachy look.
Celebrity front row included Jordana Brewster, Louise Roe, Whitney Port, Sophia Bush and Ashley Tisdale.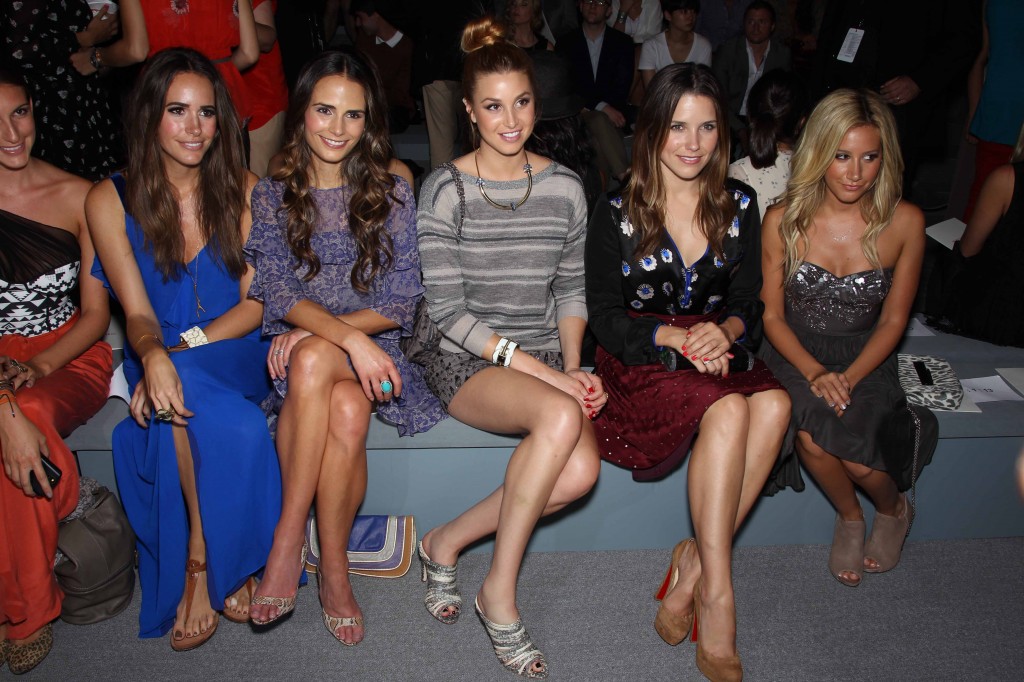 To see the whole collection visit Style.com
– Elizabeth Borenstein