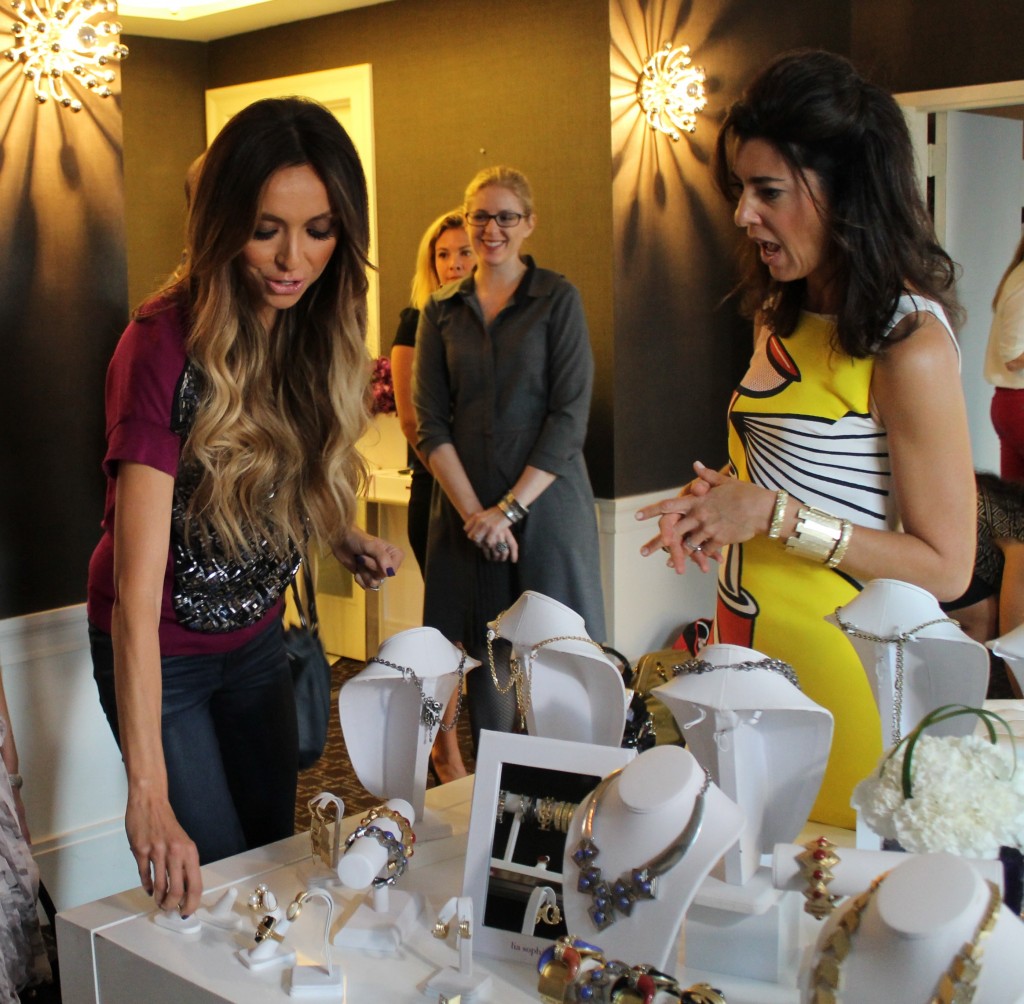 Spotted: Giuliana Rancic at the Lia Sopia Social Fashion Suite, as the jewelry brand debuts their Fall/Winter 2011 collection and Red Carpet line at the Empire Hotel during New York Fashion Week.
In what felt like a Pretty Connected exclusive with the E! News host, what with my friend Jonathan Valdez (of OJ&B ) and I, being the only lounge attendants with her (other then the staff and camera-man); we took full advantage of some quality time with Giuliana, complimenting her on — her jewelry!
Scope out the Lia Sophia Fall/Winter 2011 Red Carpet Collection! I picked up the red/gold necklace.
Although after making my selection I had slight remorse over not getting the arrow ring! How hot is that!?!?! Jon Valdez scored it instead (arrow earrings and necklace are also available).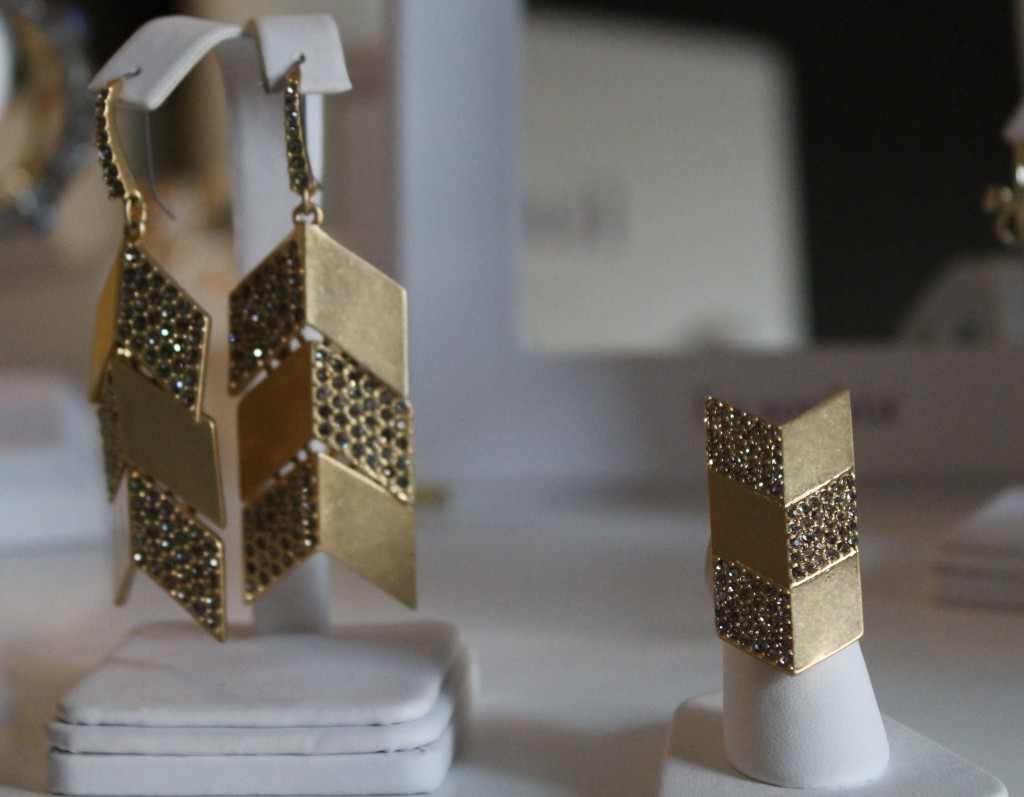 Then we played with the jewelry on the step and repeat until our unexpected guest Giuliana came through the lounge, then all eyes (including ours) were on her!
Yes, Giuliana really is that skinny, and yes her hair is perfect, and yes you should all be jealous of her if for no other reason then she gets to work with Joan Rivers on E!'s Fashion Police (sigh).
Disclaimer: A complimentary Lia Sophia jewelry piece was gifted to Pretty Connected for visiting the lounge. Pretty Connected was under no obligation to write this review.