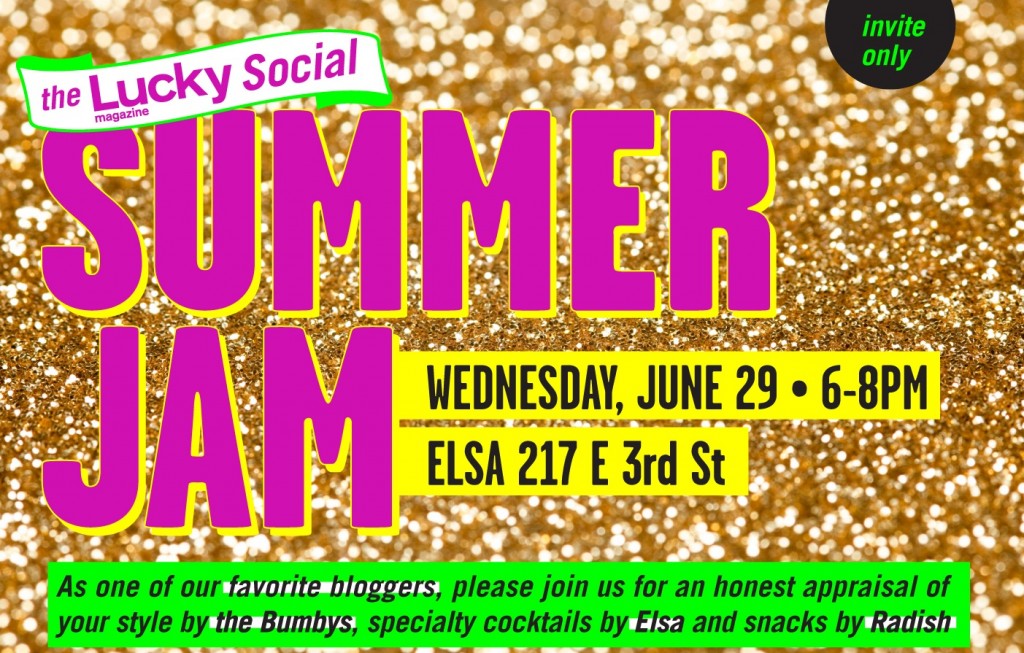 I'm really glad to be in with Lucky Magazine. Since last year the publication has been very supportive of bloggers. In addition to hosting their semi-annual Fashion and Beauty Blogger Conference (FABB), they regular feature bloggers in their issues and have a whole Style Collective on their website.
Last week Lucky Magazine hosted their Summer Jam Cocktail Party for their favorite bloggers *blush*. I wasn't about turn down the opportunity to meet the staff at Lucky and mingle with my fellow bloggers.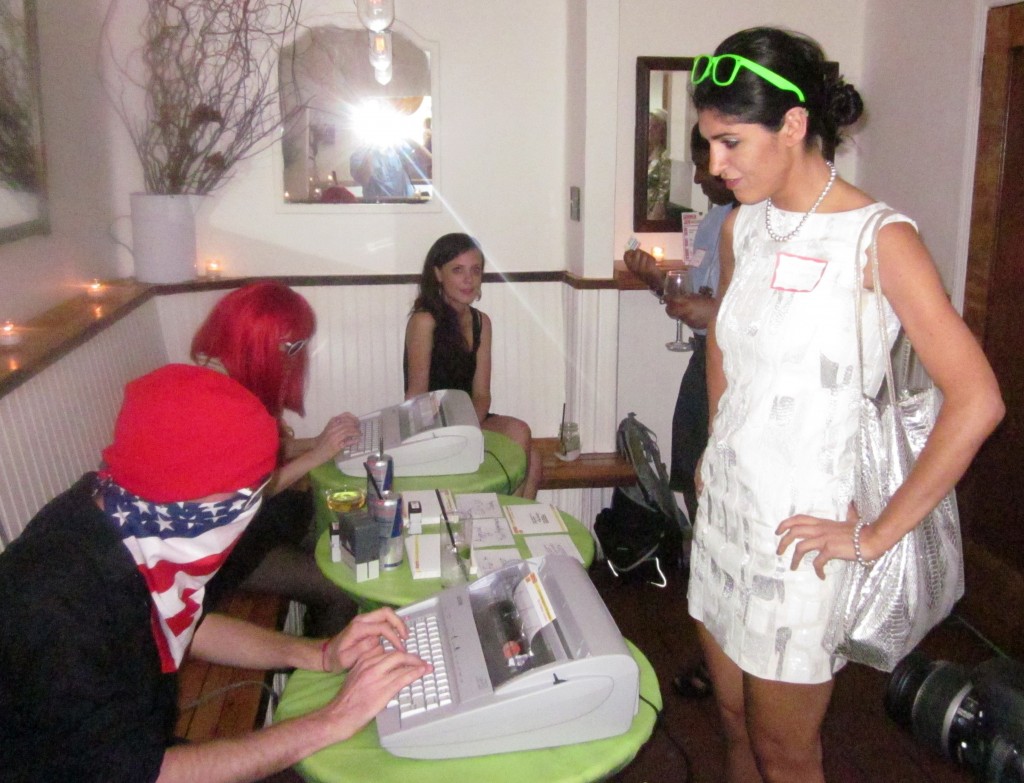 I was greeted by the wonderful Colleen Call (Lucky's Fashion Merchandising Director) and prompted to see The Bumbys! Do you know The Bumbys? They're team Gill and Jill who sit behind a desk and offer honest appraisals of your style. No bias here, the duo's face is covered and they don't speak. Of course the first think out of my mouth was, 'do the sunglasses work for me? I want you to know I grabbed them at the bar, so if they give me extra points add it in, if not I can take them off"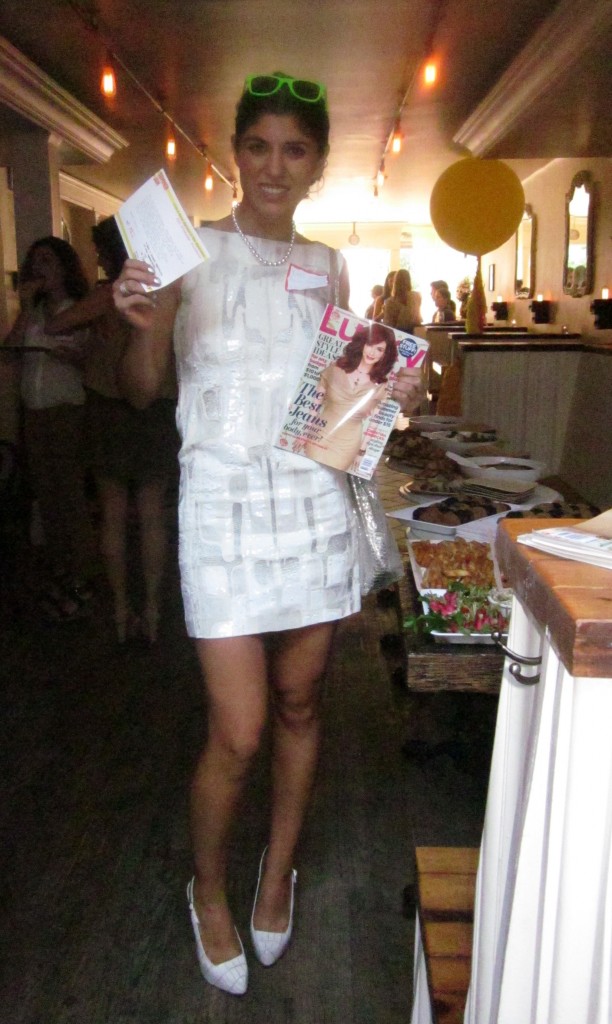 THE OUTFIT:
My report card said the following:
"YES. Yes to the sunglasses. They remind me of the little shock of color that was streaked in the bangs of the emo girl that I sat behind in High School. But that's coupled with, in your case a kind of debutante meets Steffi Graff thing. And let me just take this opportunity to tell you, that girl from Algebra 2 is looking fiiiiiiiine. Also, don't take the Steffi Graff thing out of stride, I just meant sporty. Not horse-like.
Average Rating: 9.7"
Woohoooo a 9.7!! Which rocked, because I worked that room and it was the highest score of any blogger I met! That was a serious ego boost, although I credit the dress. From the moment I left my apartment to the final event I attended that evening, I don't think 15minute went by without someone complimenting me on it. It's a good thing I went for it! I was debating between that outfit, high wasted shorts with a tucked in vintage shirt and snake-print leggings. Apparently there is no consistency in my wardrobe these days.
If you're a fashion and/beauty blogger looking to get in with Lucky sign up for their FABB Conference! Tickets go on sale this week so compulsively check their website. That's one event that's soon to sell out (and good luck getting off that wait list). It's not to be missed!
More pictures from the event: