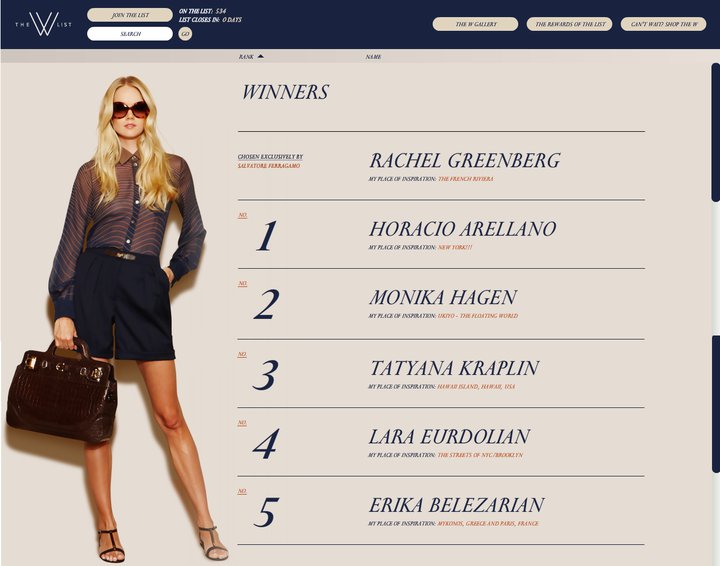 After months of posting, facebooking, tweeting and all around spamming the universe in a campaign to get my friends, followers, coworkers, family and well –just about anyone who was game to vote for me, I'm pleased to announce I was one of the winners of Ferragamo's W List.
For anyone not familiar with the promotion, Ferragamo invited the public to sign up on their W List and disclose what inspires their style. Then through the ranking system, contingent on how many votes you received you would move up the list.  The first person on the list received the opportunity to inspire a one-of-a-kind custom W bag designed by Ferragamo's Creative Director, Massimiliano Giornetti; 2nd through 5th place would be gifted a special edition Spring/Summer 2011 runway W bag and there would be one additional winner would be chosen by Ferragamo as well.
Two months, 534 contestants, and an undisclosed amount of votes later, I came in 4th place! I should be receiving my bag soon, just in time for Mercedes Benz Fashion Week! Which bag from the collection will I get? I'm not sure, but I'm hoping it's one of the ones below –those are my favorites from the collection!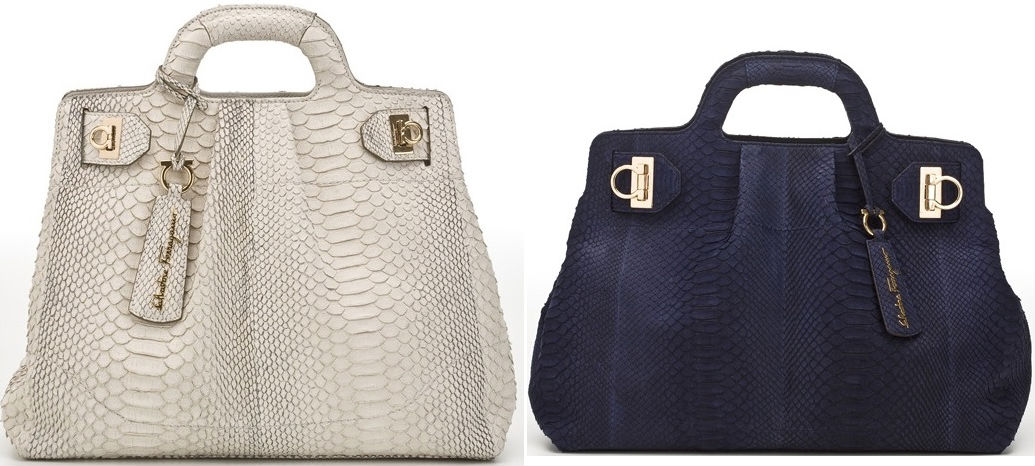 I REALLY appreciate everyone who voted for me! I get somewhat self-conscious about asking for help, so everyone really being so great and taking the time from all corners of my life to vote for me really meant a lot. I'm legitimately blown away by the amount of texts, comments, emails from all of you that voted for me or campaigned their friends and family members to do so as well. This opportunity would not have been possible without your support. Thank you!