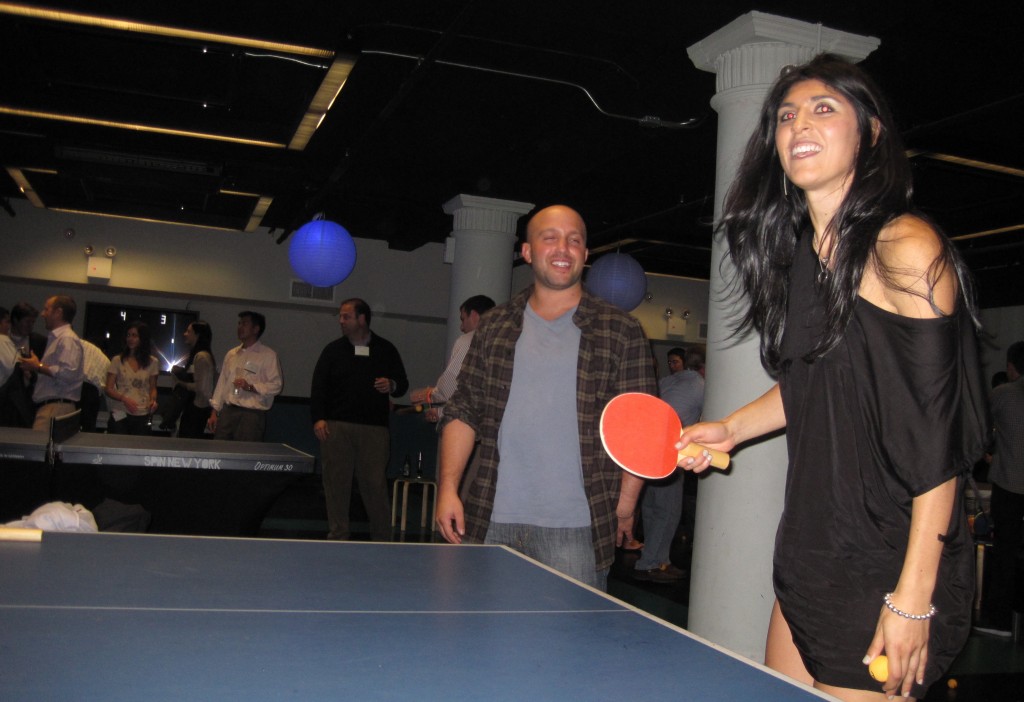 I'm not a very big birthday person. I used to be when I was younger; my mom would stress out over what to do for me 'since nothing was ever good enough'.  I supposed I just wanted to feel special on my big day, although looking back that's pretty funny.  Then again it did make for some very memorable birthdays.
This year I had mixed feelings about even celebrating; however after traveling most of the summer I realized it was the perfect excuse to just invite everyone I haven't seen in months and whoever showed showed, whoever didn't, no big deal. It fell on a Tuesday so I wasn't expecting a crazy turnout anyways.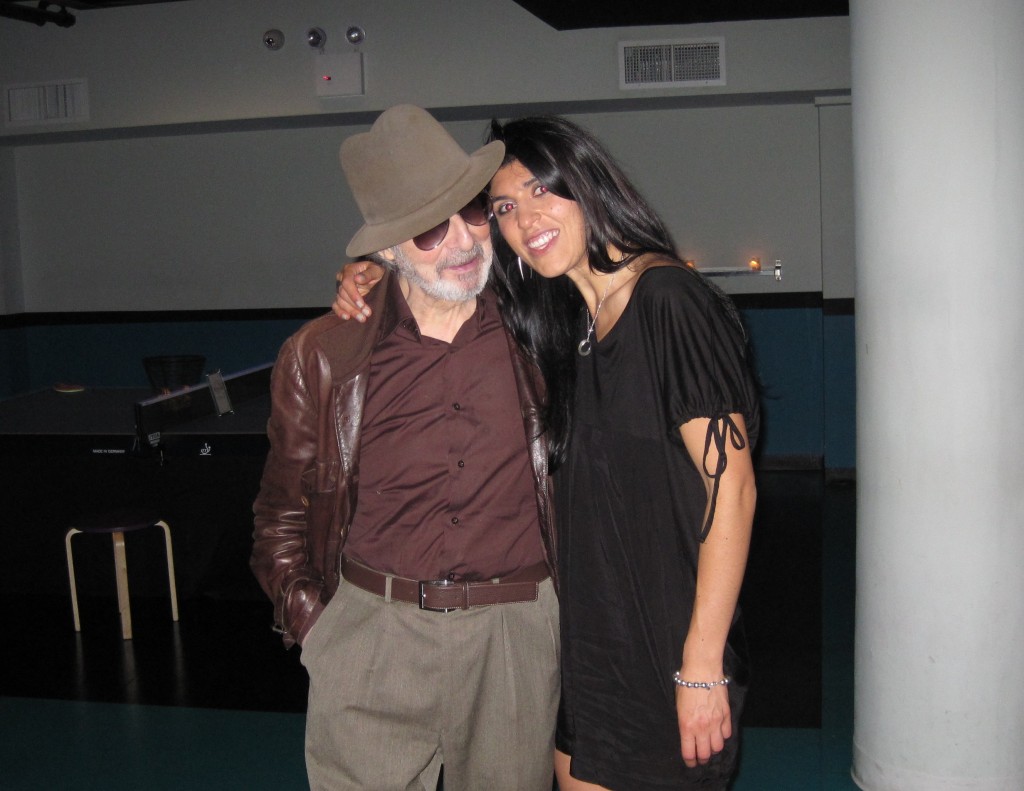 Considering it was my day and I get to do whatever I wanted, it came as no surprise to most that I decided to have it the ping pong social club/bar, SPiN. I wanted to do something fun and low key that didn't require a lot of planning, had a bar and served food. And the best part about SPiN is how spacious it is (and I never have to worry about feeling too crowded whether I have 10 or 100 guests). Plus the owners Franck and Jon are practically my brothers, so it makes sense I would want to spend it with my family (and I'm the #1 member of SPiN so it's only right).
I emailed Franck for help asking for a few ping pong tables from 6-9pm on a Tuesday explaining I didn't want a big production and it would likely be a small turnout considering Tuesdays are not the most exciting go out nights. I figured I would maybe have 20-40 guests in small waves stopping by after work. I'm sure he was overwhelmed with my enthusiasm.
Then the day came and I was rushing. I bought a few dresses, not overly excited by any of them. It was warm out so I opted for the little black dress, which I wore with spandex underneath so I'd be able to put ping pong balls in them while I played. The whole thing brought me back to my days of tennis.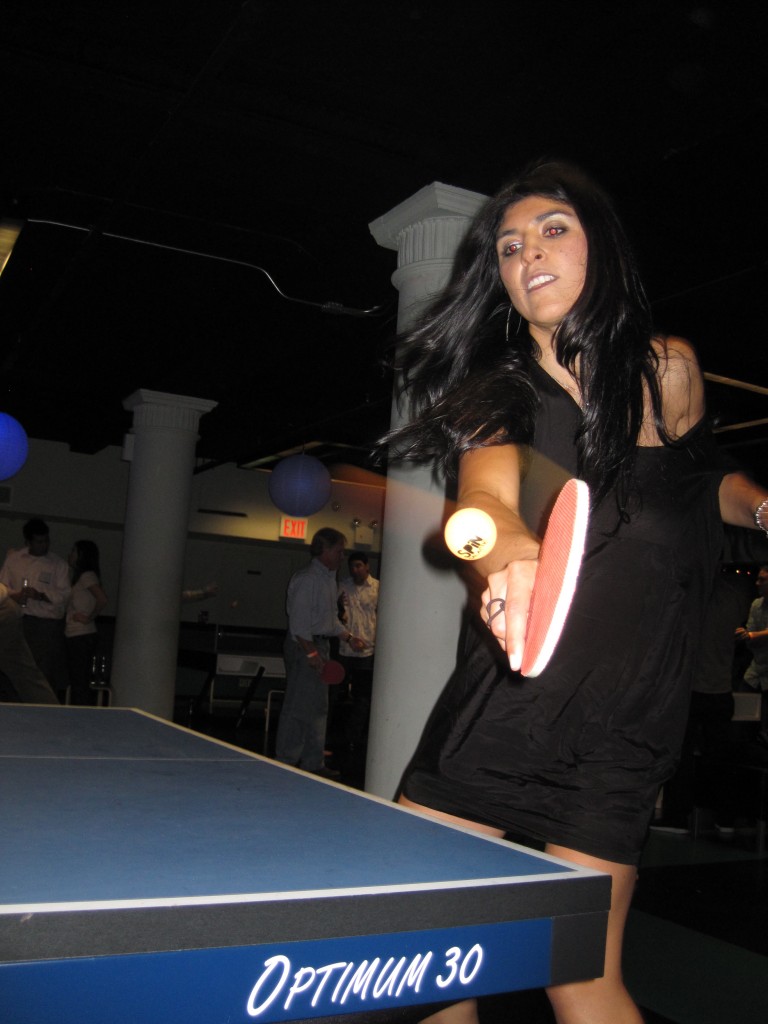 I got ready and dashed to my hair appointment at super eco-chic salon Ion Studio in SoHo.  If you're looking for a new place to get your haircut, check them out, they offer really great services and cuts (I go to Johnny Brillo).  Plus it's the leading green salon, and they are all about sustainability (they use wind-powered energy and their interior is designed with recycled materials). They also only use all natural products that leave 0% carbon footprint. I got a cut, conditioning treatment and blowout. Two hours later, my hair looked great, and I felt like a new woman. Finally, I was excited for my party –and it was awesome!
I could not have asked for a better evening, I was actually really grateful. I had one of the best birthdays of my life, and not because anything extraordinary happened, but just because I was really surrounded by all the people in NYC that I love the most. The turnout was closer to 70 people, plus people brought friends so I got to meet some great new people. I remember looking around the room and being really taken back by what wonderful people my friends are. About an hour into the festivities I was too busy making the rounds and challenging people at table tennis to play hostess; but everyone took it upon themselves and to make introductions that my services were not even required. I was just really happy, plus I kicked everyone's ass at ping pong (in heels). So my bliss over birthday is back.  I loved my birthday and I definitely felt very special.
Thank you to everyone who was apart of my big day.