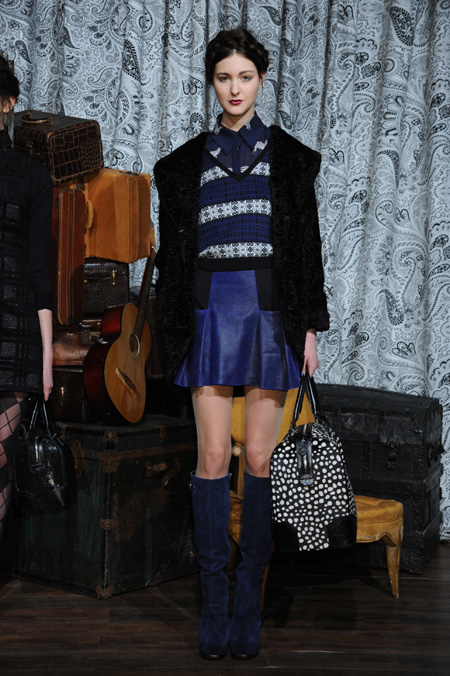 You know when you have a glamorous party and you invite every one of your fashionable friends and when they show up your are so engrossed with all the insane details of their outfit you forget to offer them champagne? Yeah, that was the Alice + Olivia presentation. There was enough champagne for me to float back home on, figuratively and literally, there were piles of macaroons and cake pops, there were cake pops but all I could do was muscle my way through the crowd to get up close and personal with the brocades, the studded leather and the feathery and frothy gowns.
The collection was said to be influenced by the idea of street style. Working with the vast genre of wardrobe items one has in their closet, put together in inventive ways. Think about your closet for a minute. You don't buy a collection, you buy pieces based on your thoughts, your body type and what you feel works for Friday night, it's kind of random, but it works. You had a stunning sequin suit from perhaps the moment you get asked to do back up vocals for Liza Minnelli, then there were all of the tartan shifts you can acquire if they were writing a sequel to Clueless, you'll be damned if you aren't going to be on trend this time around, and you know, there was a major floral and bird print skirt from the day you escape the city and run into the fields with the von Trapp family. Each had a moment in this collection and each covetable in their own fabulous fashionista way. From the romance of the gowns to a gold leather vest, handbags here and there, beaded oversized clutches and the shoes, they really needed their own show they were so intricate and quirky, there was enough to deck yourself head to toe a thousand times over and guarantee that Tommy Ton will want to get a shot.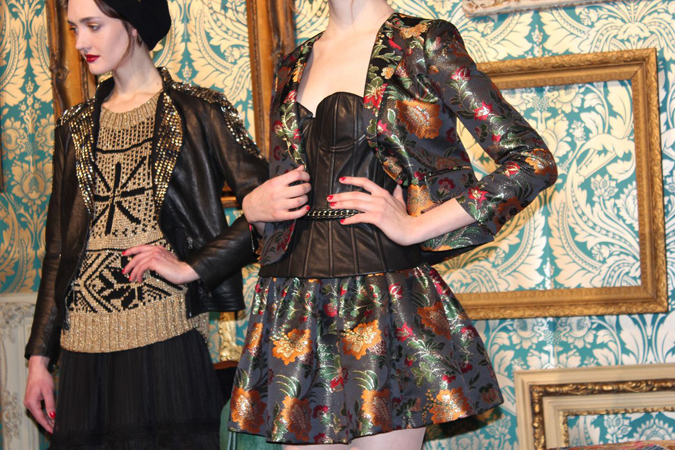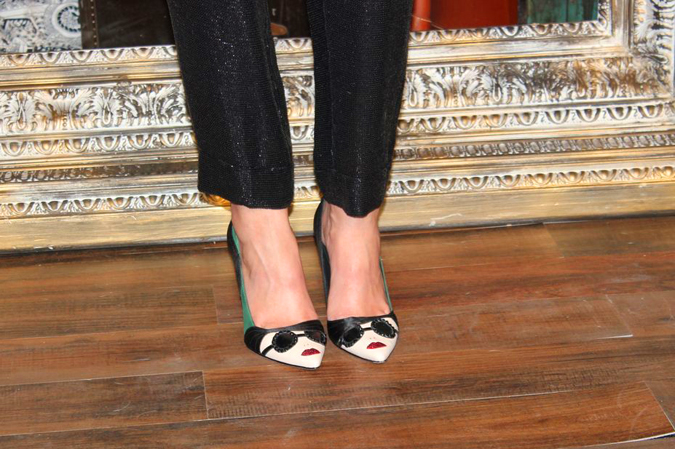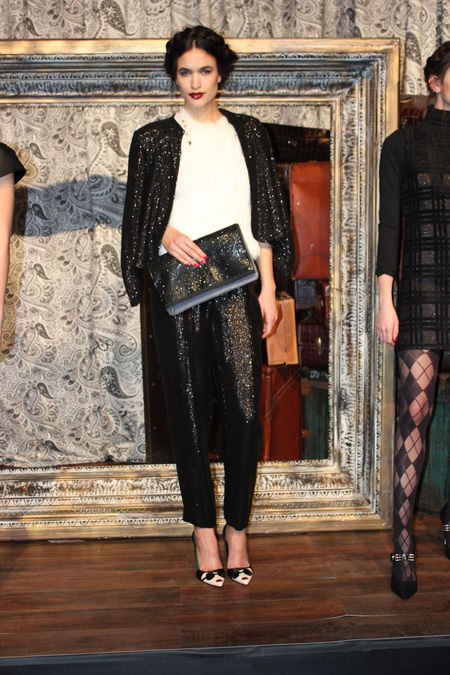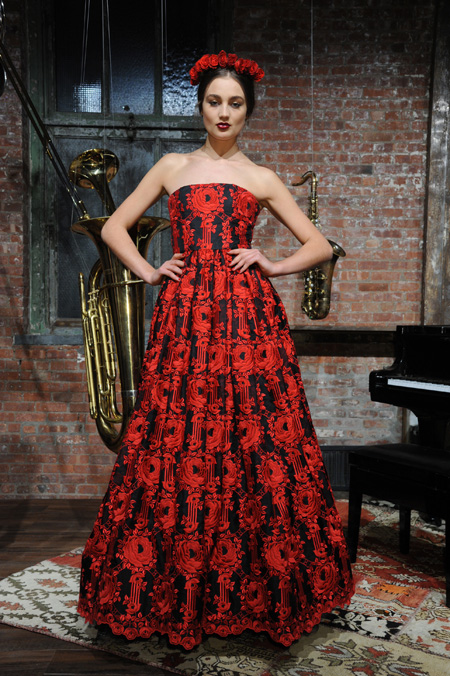 Makeup by Stila. Sarah Lucero leading the team creating a "romantic Renaissance" look. Eyes had a gold leaf overlay, light matte dry shadow under the eye with a dark port wine lacquer on the lips (Here's the how-to). Beautiful braid updo by Antoni Corral Calero, for Moroccanoil (learn how to get the look HERE).