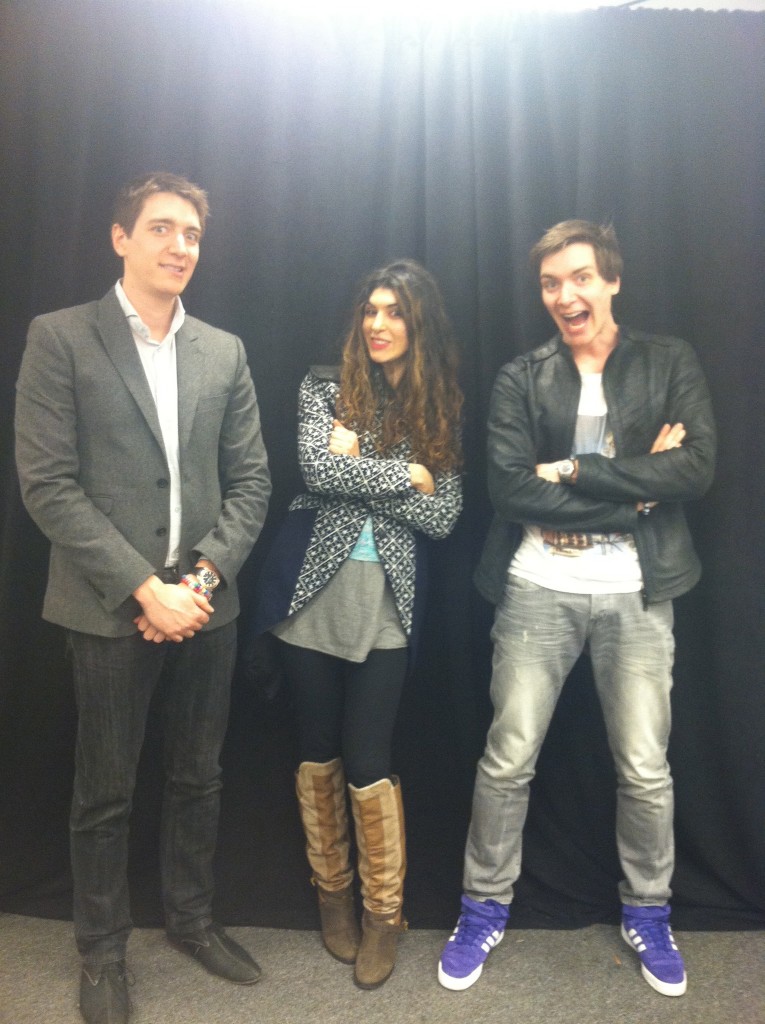 It's been two years since the last Harry Potter film was released but fans have far from forgotten about their Hogwarts friends. Clearly a classic, the films are destined to inspire a world a magic for generations to come. Or so is evident by the line that formed to meet the infamous "Weasley Twins," James and Oliver Phelps at the Harry Potter: The Exhibition at NYC's Discovery Times Square (the exhibit runs through April 7th learn more HERE). Starting at 4am a line formed that wrapped around the corner to meet the twins. — they we'ren't scheduled to arrive until 11am.
After hours of signing autographs, I sat down with the dynamic duo — and to address your most pressing tweets, texts and comments (apparently everyone I know is a Harry Potter fan). Yes, they really are twins (and there are two of them), and no, they are not red heads — in the words of Oliver's twitter account, "I pretended to be a ginger for 10 years. Hair dye gone, hair still here." (Confirmed.)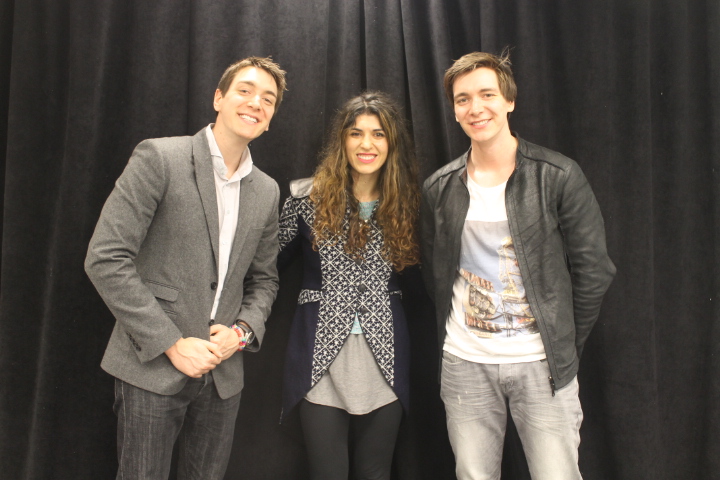 Pretty Connected: What is that like to know all these?
James and Oliver Phelps: Surreal, everyone is so friendly and they just want to say hi. It's very humbling.
Does the hair throw people off?
 A little. If we wear a hat we get noticed since they focus on the face. We get recognized a lot more when we're together.
What was it like to be cast in this role?
It was cool, a life changing experience…
Which movie was your favorite:
They were all fun. The Goblet of Fire stands out since we had just turned 18 so back home we we're old enough to go to nightclubs. We had long hair, so we would always get into metal clubs.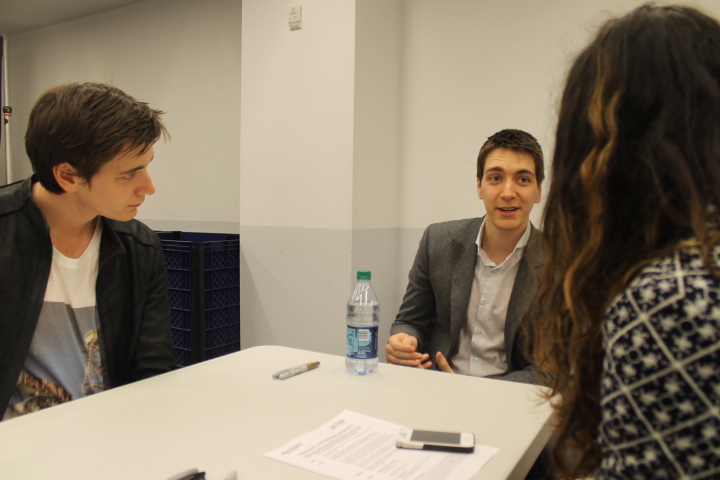 How do you feel you changed throughout the series?
Certainly in height. Voice changed a lot. (Unfortunately everyone could see that.) We learned from the best actors as well so we changed our way about going about acting. We learned from Michael Gamblon telling us what to do or Alan Rickman. That's pretty cool teachers to have.
What was the casting like then? Did you know back then what Harry Potter was or how big it was going to be?
I knew that it was popular because they had two auditions going in the north of England and in London and it was in a huge hotel. Being 14, naive, [our attitude was] let's just do this and if we get it, we get it and if we don't, forget it. And then the more callbacks we got, there could be something in this. I couldn't believe when the first film came out… this is big! I never imagined two years after the film finished there would still be a line wrapped around the corner to see this exhibit; a theme park in Orlando, two more on the way (one in Japan and one in Hollywood). This thing has been all over the world. It never ends, I don't think anyone could have foresee this would be the next Star Wars. It seems to be just as popular now as two years ago. It's a unique thing.
Are you similar to your characters and as mischievous?
Yes! We like to laugh. We're not nasty but we like a good practical joke.
Was it a big bummer moment when you found out you die in the finale?
James: It was but I'd rather die in the last movie then the first one. At least it was cool too go out. Everyone wants a death scene.
What makes you smile?
Babylon. We went to this show last night. It was an exhibit at PS1, and some of the stuff their was random, I mean really random. Random stuff makes me laugh.
What are you guys working on now?
James: I just finished a show in london. It was my first time ever on stage and I had to learn 46 monologes. I was on stage for 2 hours but it was a lot of fun. I had to do a New York accent for it and sing at the end. We did a four day trial and it sold out every night and went down very well so hopefully it will be back.
Oliver: I've been doing quite a lot of travel writing. I've got a website, which has been going since September jopworld.com, and is doing really well.  We were going to all of these cool places, and I always keep a diary of it and I where I've been. So now I just write about it on there. I like to capture where locals go, and find things that you don't always see in tour books.
Thank you gentleman, for a lovely afternoon!
If you're a Harry Potter fan and in the NYC area, go check out Harry Potter: The Exhibition. It's an interactive museum with dramatic displays inspired by the Hogwarts film sets and the amazing craftsmanship behind authentic costumes and props from the films. Harry Potter fans can get a firsthand view of hundreds of artifacts displayed in settings inspired by the film sets including the Great Hall, Hagrid's hut, the Gryffindor common room, and more.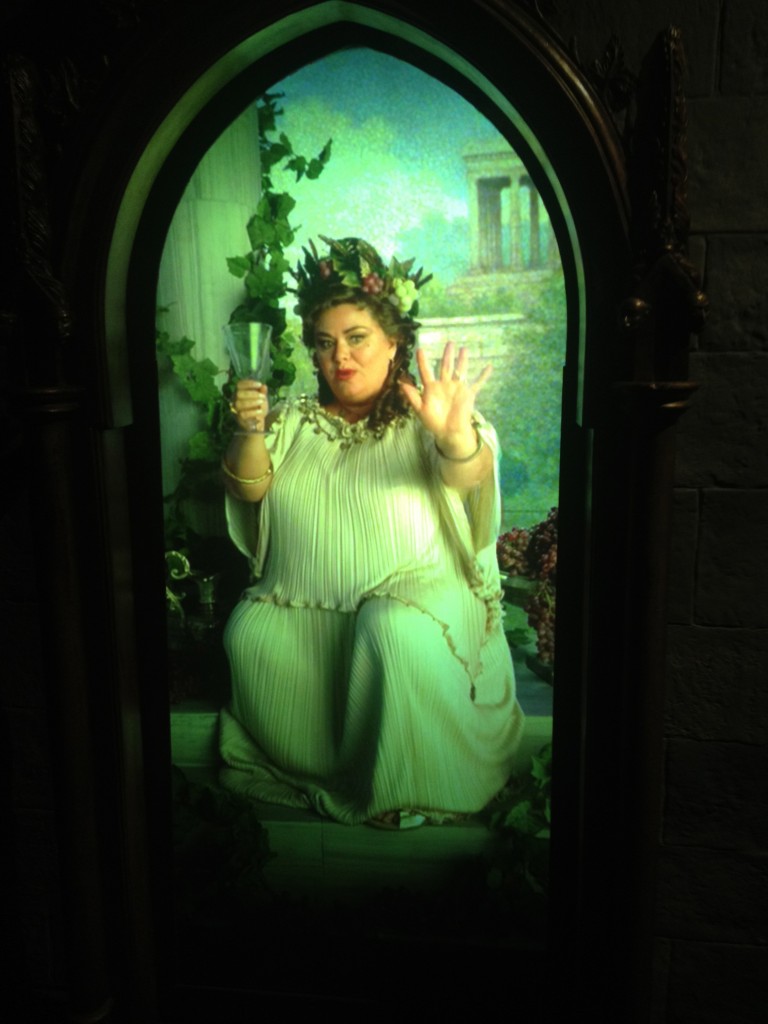 Discovery Times Square – Harry Potter: The Exhibition, 226 West 44th Street (between Seventh and Eighth Avenues). Learn more at discoverytsx.com