As we gear up for the new year, here are some easy DIY Holiday Hair Dos from the top stylists at the Robert Stuart Salon, in New York.
A chic side ponytail: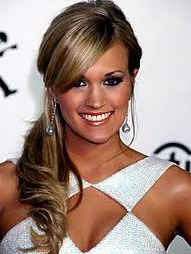 1. Create a deep side part when hair is wet.
2. Then blow dry hair using hands.
3. Next, with a one 1/4 inch curling iron, curl your hair.
4.  Then pull your hair into a low ponytail at the nape of the neck, leaving a few pieces in front to frame the face,
5.   Secure with a piece of hair from the underneath by wrapping it around the base of the ponytail; this creates a beautiful, clean hold.
*****You can also pull your hair into a chignon
Feminine half up do: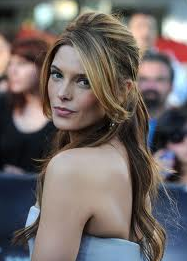 1. Once hair is dry, used a one inch curling iron and curled from the bottom of the hair to create tousled undone waves.
2. Leaving a few pieces in front to frame the face, pull the hair from the sides to the center and secure with bobby pins.
3. Leave the rest of the hair down, in front of the shoulders to keep the look modern.
4.  Apply hairspray to secure the look.
The Top Knot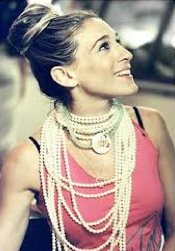 1. Brush out your hair so that it's nice and smooth.
2. Flip your head over and put your hair in a high ponytail at the top of your head and secure with a hair tie. (Use a hair tie color closest to your hair color).
3. Twist, braid, or simply wrap your ponytail hair around the hair tie to create a smooth "knot" and secure with a second hair tie.
4. Use bobby pins to secure any loose pieces.
5. Spray with a little bit of hairspray to secure and smooth out any frizzies.