As we gear up for the new year, here are some easy DIY Holiday Hair Dos from the top stylists at the Robert Stuart Salon, in New York.
A chic side ponytail: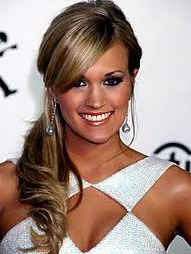 1. Create a deep side part when hair is wet.
2. Then blow dry hair using hands.
3. Next, with a one 1/4 inch curling iron, curl your hair.