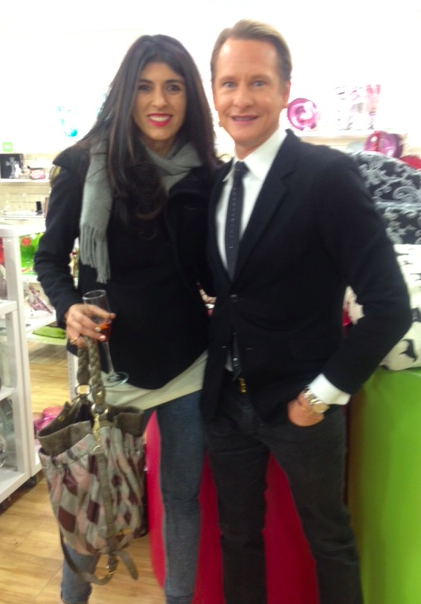 Of all the places and shopping buddies I've had, getting to shop HomeGoods with Carson Kressley was probably one of the most memorable shopping dates I've had in a while. First off because, I didn't even know their was a HomeGoods in NYC — it's right on 99th St. and Columbus, and it's massive! Secondly, because Carson is every bit as fun, charming and hilarious as you'd expect.
He took me on tour of the store and even picked out a present for me! Now I'm no stranger to HomeGoods or  their sister companies, TJMaxx and Marshalls (all owned by TJX), which I grew up on. All three are great stops for checking just about anyone off your holiday list, however unlike the other two retailers, HomeKids doesn't have clothing and instead focuses on giftables in the bed + bath, tableware, gourmet kitchen, home office, seasonal, pets, garden and home categories. From kids, to pets, coworkers, friends, family and beyond, HomeGoods offers a tremendous selection of brand and designer merchandise all priced 20 – 60% less than their original retail price.
Lets start our tour with some great gifts under $10! Everything you see on the table below with Carson is $10 and below, which includes a great pack of 4 wine glasses, or decorative champagne flutes, a variety of
frames and vases.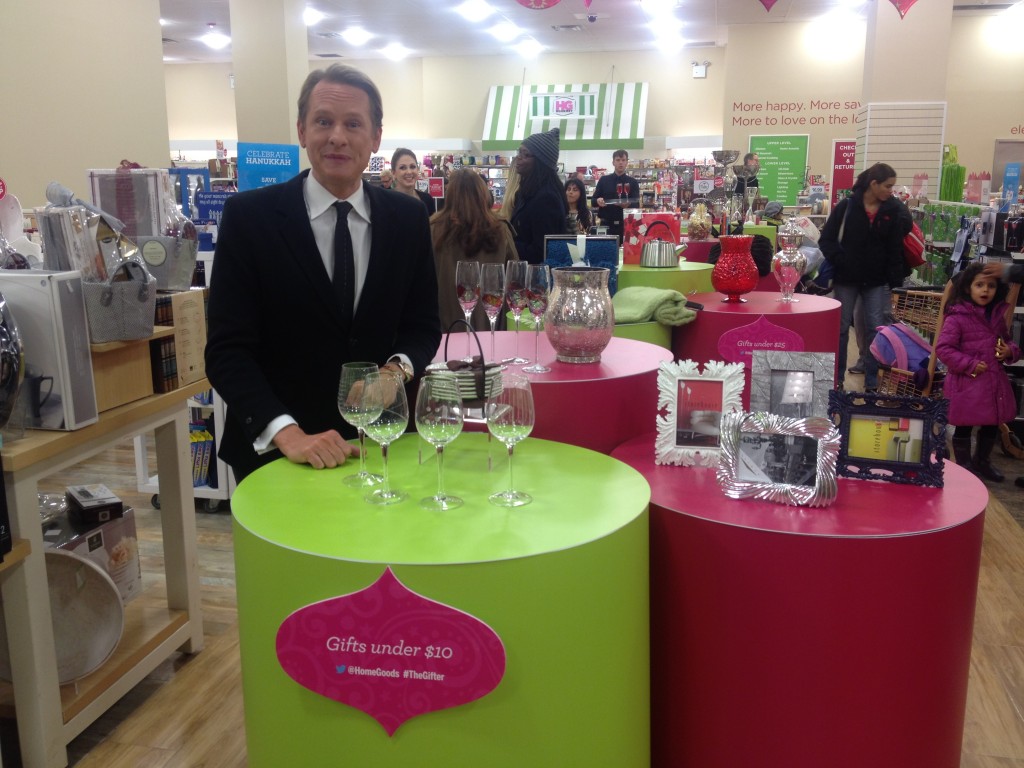 Next they have a full on gourmet food section! (and don't worry, they are all from this season so they are fresh).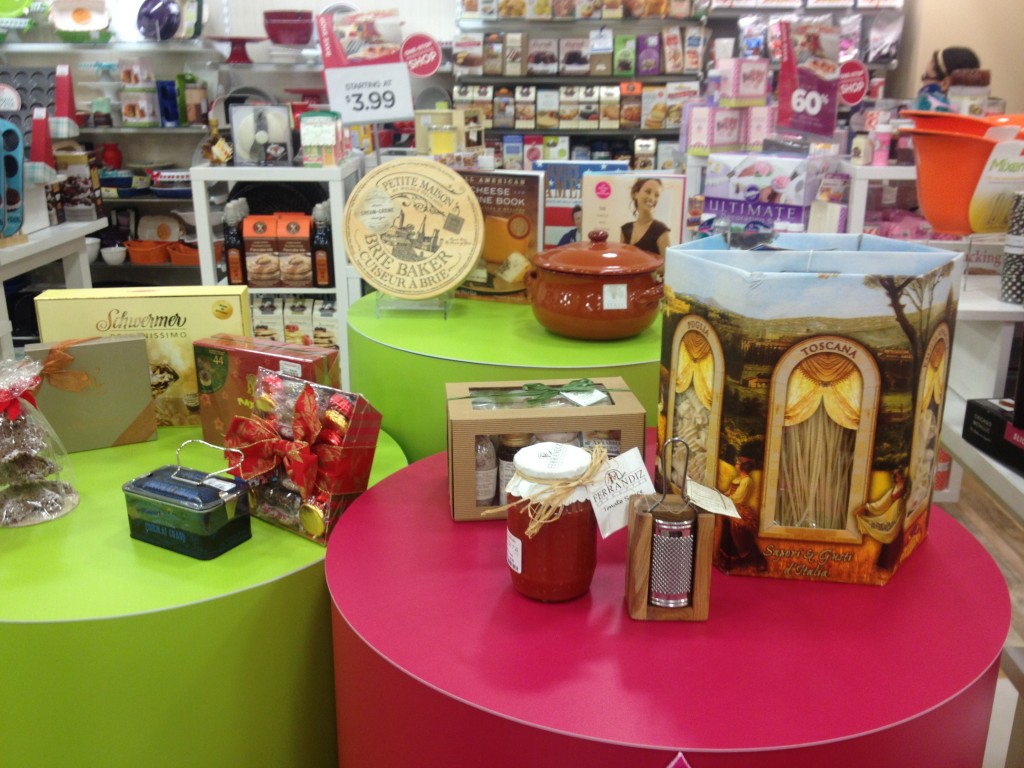 Pets! They had a great assortment of dog beds and stylish bone shaped container for their treats.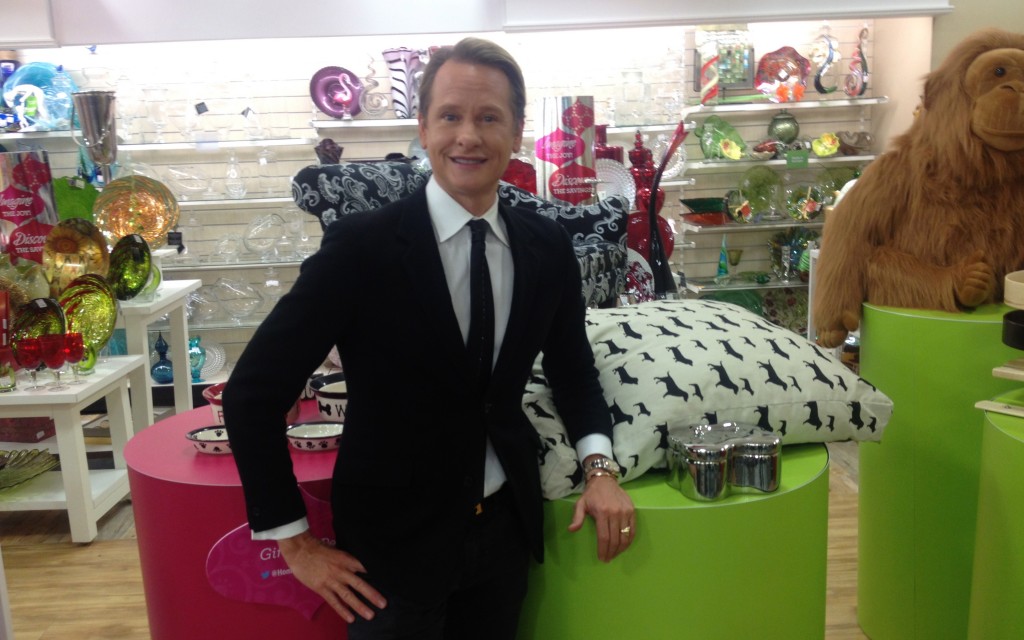 I can't be at a store and not eye the beauty section… I spy Philosophy!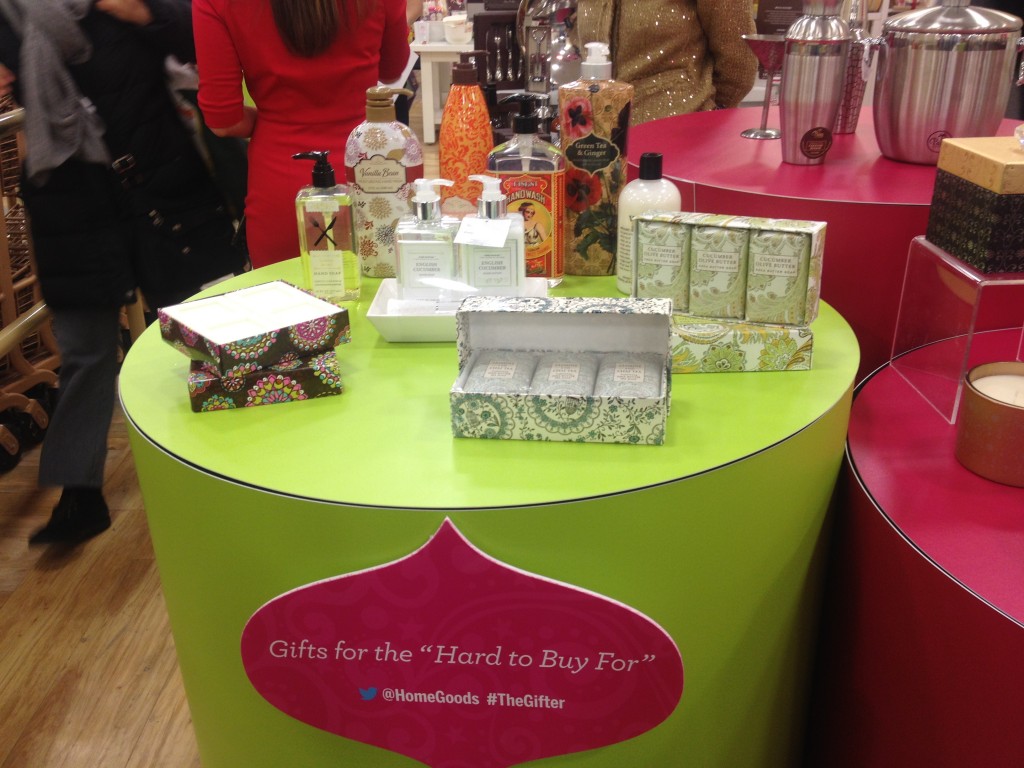 Carson had some good suggestions for sh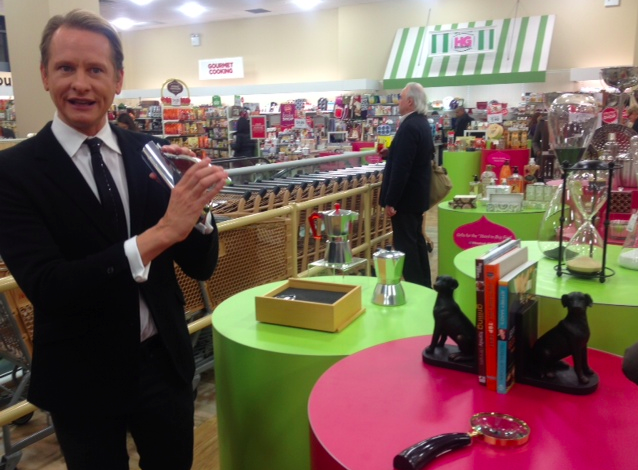 I fell in love with this owl platter so it's getting a special shout out! $39.99!}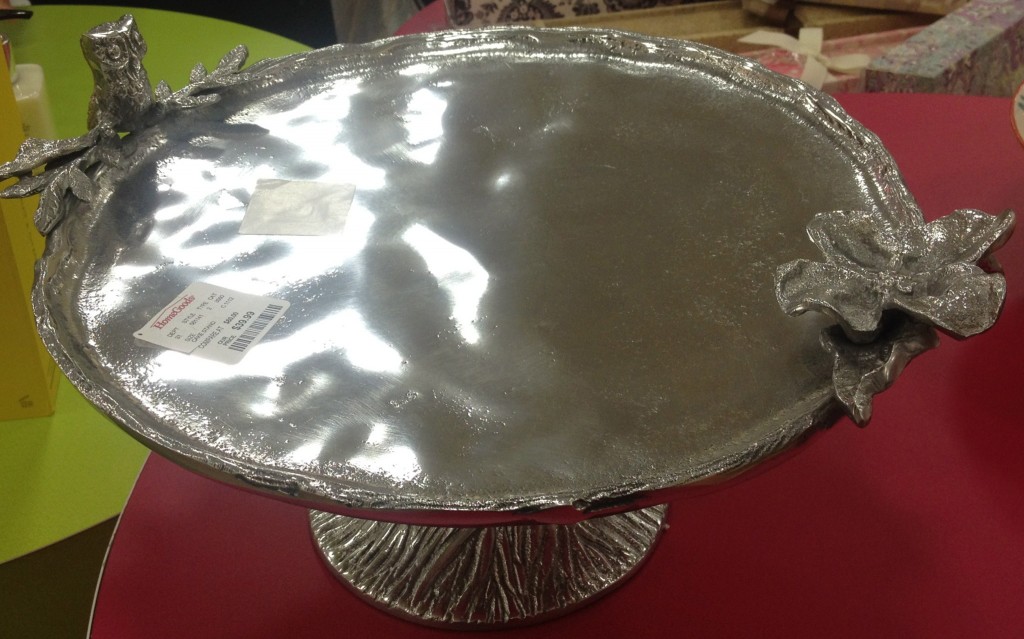 As for the gift Carson picked out for me… (we played the 'love it/hate it' game).  Drumroll please! And it's a Rabbit Wine Toll Kit 4-piece set — and it's a 'love it!'– I'm a big winey.
Need some more inspiration? Check out some of my favorite picks from their Holiday Guide: