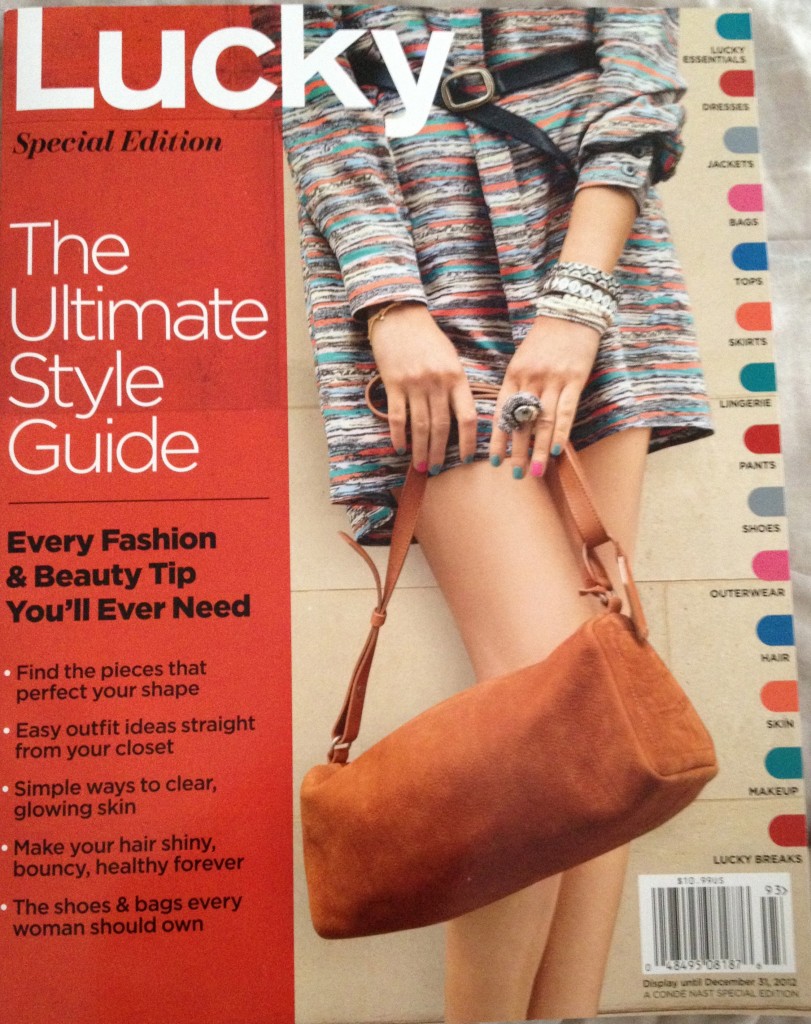 Friday night, I joined Beauty and Fashion News Director of Lucky Magazine (who's actually my favorite beauty editor), Jean Godfrey-June for the kickoff of Lucky's NEW Ultimate Style Guide.
I know what you're thinking, isn't that what they produce every month in your subscription? Yes, and no — unlike the magazine (which focuses on what's new, trends and where to buy/shop), there's no selling in The Ultimate Style Guide (I'm talking no outfit credits, prices or where to purchase info). Instead, it's is all about showing you how to style and accessorize similar pieces you already own (or will want to own after reading). It also covers their favorite beauty products, tips and secrets. Laid out like a magazine but organized like a book, the guide is separated into 13 chapters (each article: dresses, jackets, bags… to beauty; hair, skin, makeup have their own section) to give you "Every Fashion & Beauty Tip You'll Ever Need".
TRESemme, The Ultimate Style Guide's exclusive ad sponsor and party sponsor for the event, features blogger/model, Natalie of Natalie Off Duty on a weeks worth of approachable (but eye-catching) hairstyles and how-tos.
The Ultimate Style Guide is now available on newsstands through December 31st for $10.99.
MORE FROM THE LAUNCH PARTY… Taking place at the Standard Hotel in NYC, guests enjoyed hair style sessions with TRESemme featuring the looks seen in the advertisement with Natalie Suarez of Natalie Off Duty, blinged out, gorgeous Minx manicures designed by Elizabeth Monson of Move Slightly and a DIY bracelet station with Grace Atwood of Stripes + Sequins.
I've turned a corner with DIY thanks to Grace Atwood. I could have easily stayed at the bracelet station all night making myself a 100 of these bracelets — If being a DIY hog would not have been so vastly inappropriate…
{I made a bracelet!}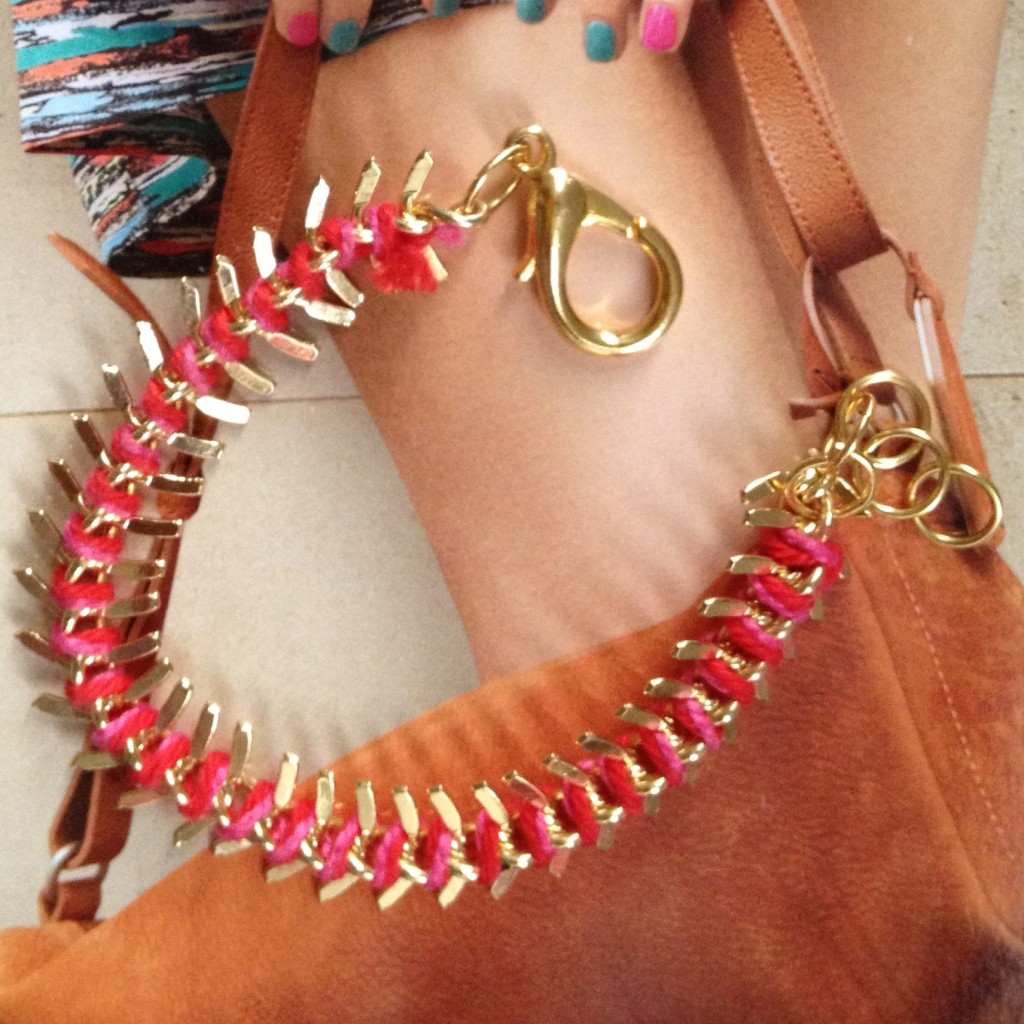 {Photo op with the DIY queens, Grace Atwood and Jenni from ISpyDIY}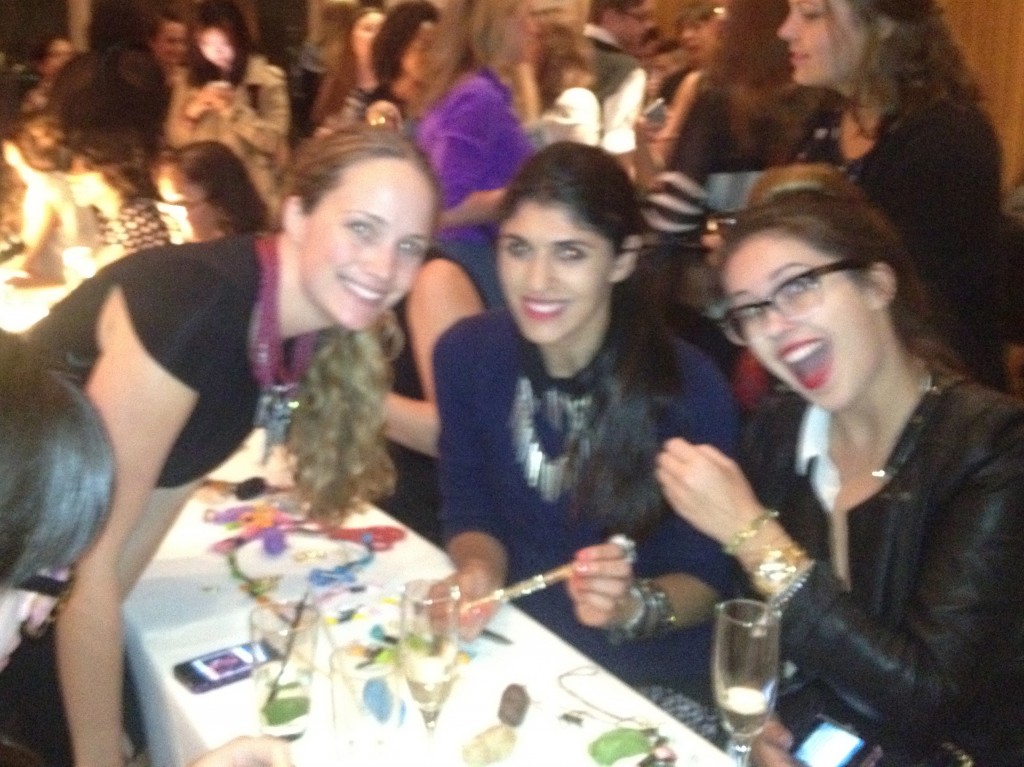 {I'm so gel I didn't get an EM designed Minx manicure! Scope blogger, Sara Zucker's nails!}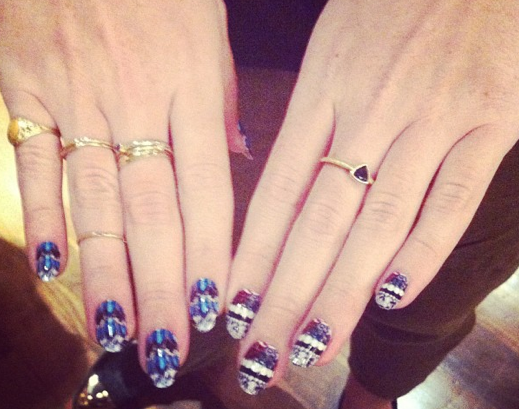 {TRESemme hair station}