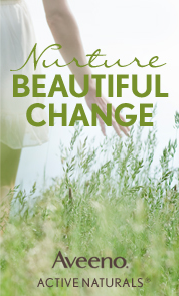 Do you remember how excited I was to be featured by AVEENO (in Elle Magazine no less!!) for their ACTIVE NATURALS campaign? If you need a refresher the print ad is below and the campaign centered around  AVEENO awarding eight grants in the amount of $10,000 to a different fan monthly (starting in May) who visited their Facebook page and  shared how they live as ACTIVE NATURALS and work to enrich, engage, and encourage a beautiful change in their community.
The concept can conceived from AVEENO's belief that the ACTIVE NATURALS® ingredients in their products help care for skin and hair to make a healthier, more beautiful difference. So this year, they decided to focus on how people can live as ACTIVE NATURALS® — each one of us has the power to make a difference in the lives of our family and friends, and in our communities.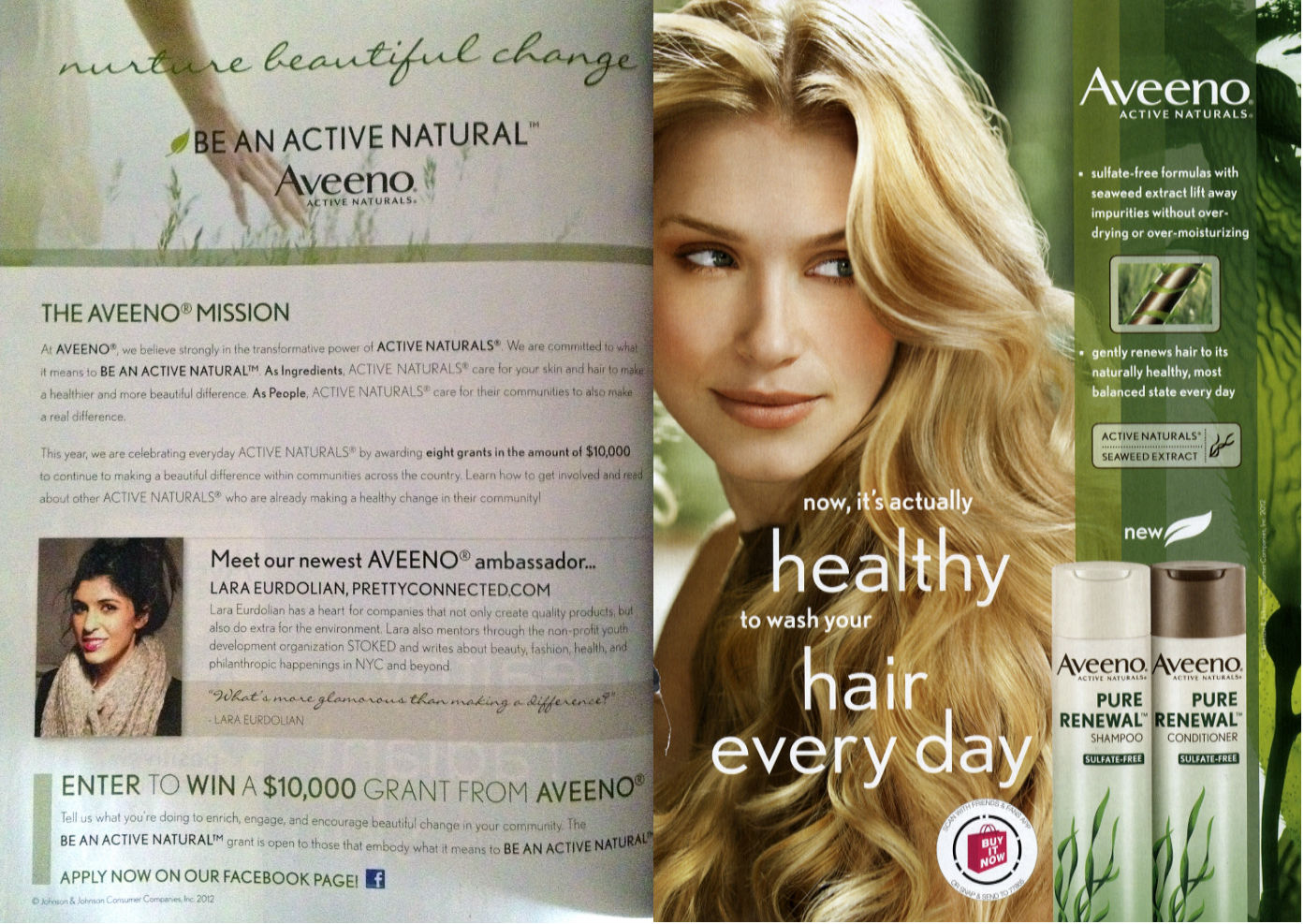 Lets just say I was so excited about the campaign, and all the good Aveeno was up to that I obviously posted about it, tweeted it non-stop, turned to Facebook… (I mean I did everything short of make a t-shirt and wear it everyday). Well I'm so glad I did, because in all of my social media promotion, one of my readers entered her very worthy charity, Harboring Hearts, and was the June's recipient!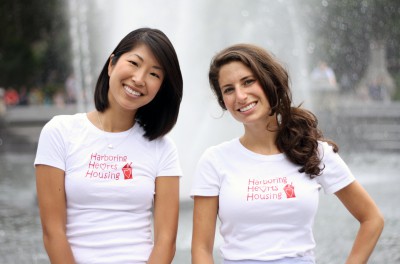 Heart disease is the leading cause of death for both men and women in the U.S. And alarmingly, heart surgery can cost anywhere from $30,000 to over $450,000 for a single procedure. After sitting by her father's side as he endured a heart transplant, Yuki K. of Manhattan, realized there was a clear need to help others in her situation who travel from afar for the best medical treatment here in New York City, leaving them unable to afford proper housing while here. So along with her friend Michelle, the duo founded Harboring Hearts, a charity with a mission to provide families with financial assistance for housing while receiving cardiac treatment. The charity has already assisted over 100 families with temporary housing in New York City, and more importantly, emotional support.
I am so very proud and honored to have been chosen to be apart of this campaign and its so fulfilling to know that my efforts landed this team of ACTIVE NATURALS a well deserved grant for all of their great work. I would also like to congratulate Aveeno's June Recipient, Summer Ehmann of Cranio Care Bears!
So, with two $10,000 grants already awarded, there are still six up for grabs! If you're an ACTIVE NATURAL and are working to enrich your community, apply today at Facebook.com/Aveeno.