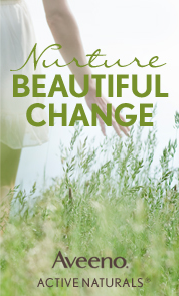 Do you remember how excited I was to be featured by AVEENO (in Elle Magazine no less!!) for their ACTIVE NATURALS campaign? If you need a refresher the print ad is below and the campaign centered around  AVEENO awarding eight grants in the amount of $10,000 to a different fan monthly (starting in May) who visited their Facebook page and  shared how they live as ACTIVE NATURALS and work to enrich, engage, and encourage a beautiful change in their community.
The concept can conceived from AVEENO's belief that the ACTIVE NATURALS® ingredients in their products help care for skin and hair to make a healthier, more beautiful difference. So this year, they decided to focus on how people can live as ACTIVE NATURALS® — each one of us has the power to make a difference in the lives of our family and friends, and in our communities.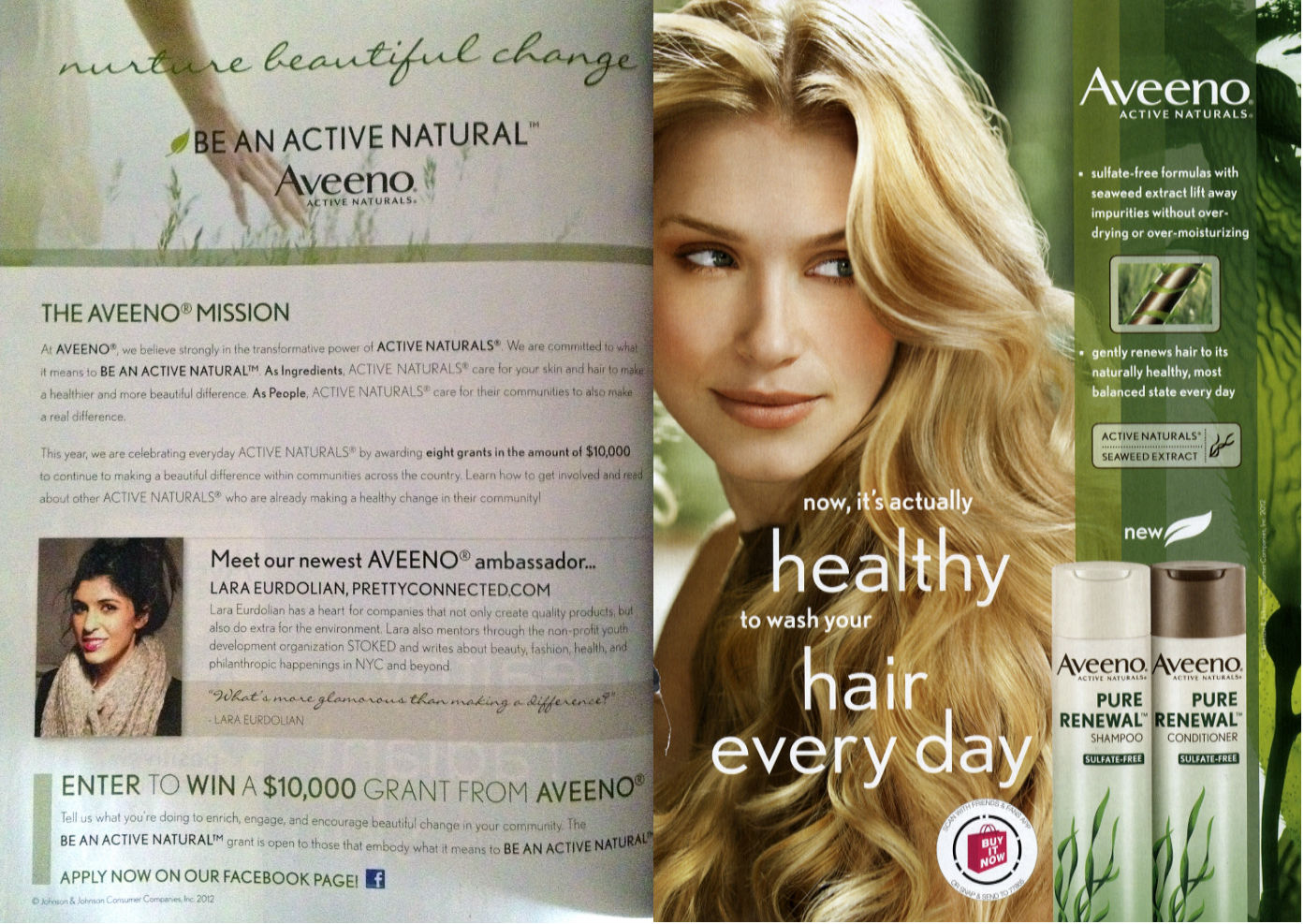 Lets just say I was so excited about the campaign, and all the good Aveeno was up to that I obviously posted about it, tweeted it non-stop, turned to Facebook… (I mean I did everything short of make a t-shirt and wear it everyday). Well I'm so glad I did, because in all of my social media promotion, one of my readers entered her very worthy charity, Harboring Hearts, and was the June's recipient!