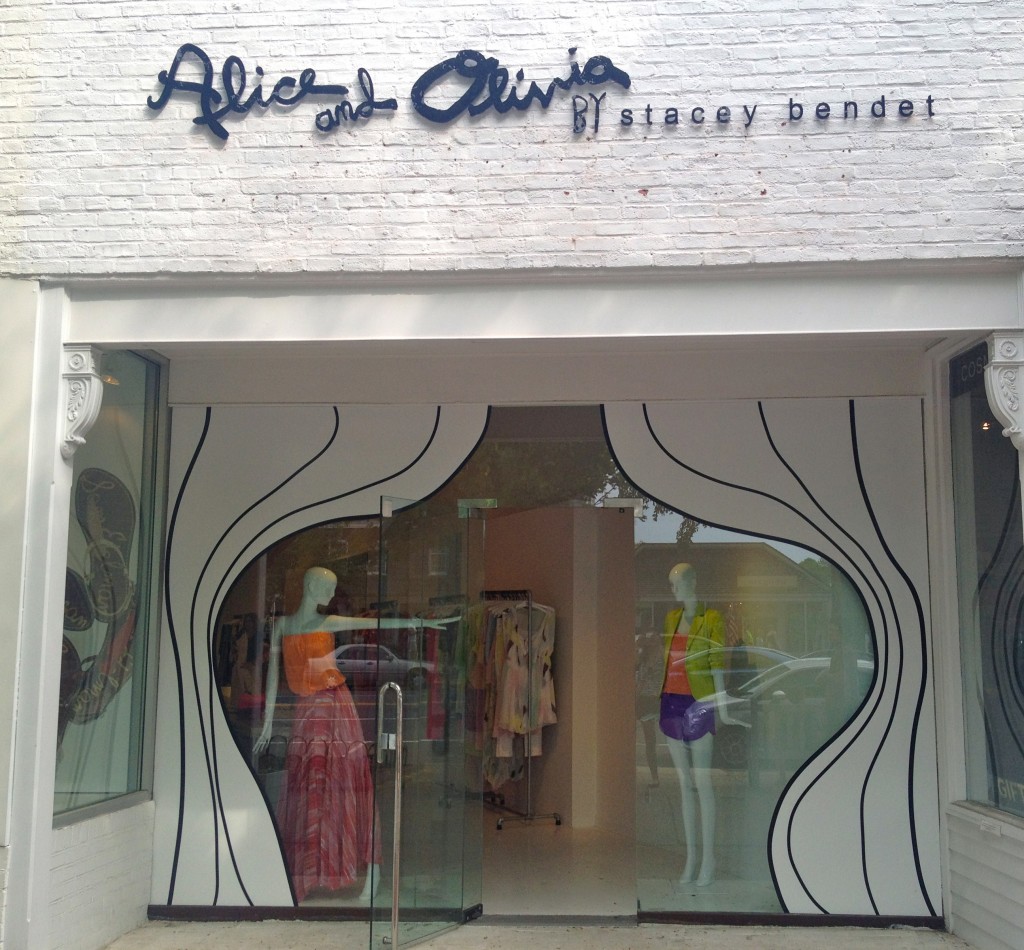 I wasn't the only thing to hit the Hamptons this weekend… alice + olivia by Stacey Bendet opened a new store right in the shopping mecca of East Hamptons on Main street.
Just in time for the crowds of Memorial Day weekend, "We return!" says Stacey Bendet, "Our first store ever was in east, then we moved down south and now we are back!"  Located in a 1,350 square foot space at 48 Main Street, I couldn't resist but do a little pop by and indulge in a new outfit.
What do you think? Nothing like a colorful pair of printed shorts and silk tank to brighten up my wardrobe.