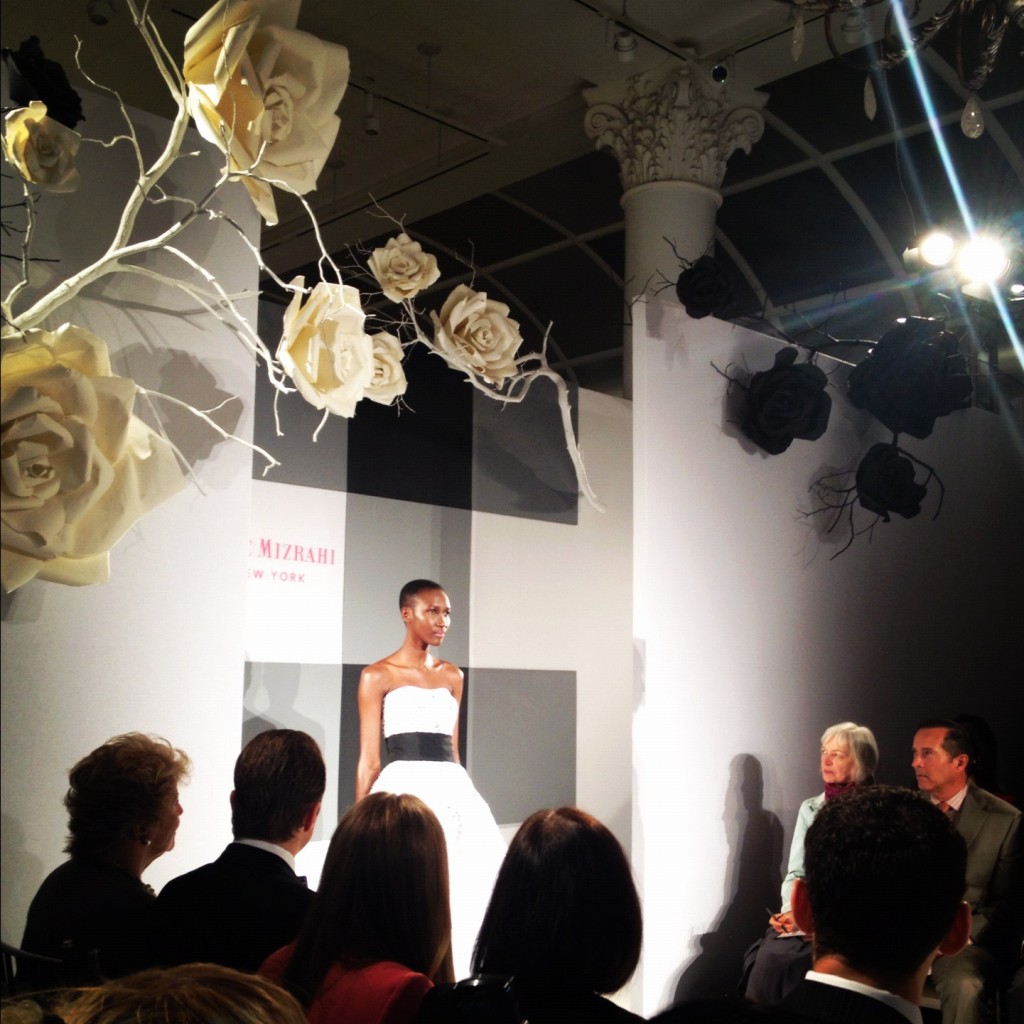 On April 18th at Kleinfeld presented the ISAAC MIZRAHI New York for Klienfeld 2012 bridal collection in NYC with an intimate runway show and celebratory reception. I had never been to Kleinfeld's before and was completely taken by it's serenity and elegance of the store.
The show opened and out came the models sporting tight, low buns with flowing gowns. 15 dresses in the collection, which had an abundance of tulle, sparkles, sachets and contrast of white and black. The black laces up some of the white dresses was a surprise touch as was the finale black gown.
A stunning collection — I expected as much. Enjoy it for yourself, I filmed it for you:)
http://youtu.be/s9_yV4fxKXE
Hair and makeup by Tamara McNaughton for Moroccanoil, and Romy Soleimani for Beauty.com and Stila.