On November 30th, if you're in NYC there's really no reason not to step out on the town. Especially when you can…
MEET RACHEL ZOE: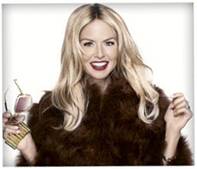 Piperlime will be opening a Piperlime Piping Hot Lounge in NYC with Rachel Zoe for 2 hours only.  Consumers will have the chance to meet Rachel and score a Piperlime mystery gift card (values up to $500), including a special offer to share with friends.  Rachel will also be giving away one of her Piperlime holiday picks every 5 minutes.
WHAT:      Kick-off the holiday season with Piperlime and Guest Editor Rachel Zoe at the Piperlime Piping Hot Lounge.
The first ten people in line get a photo with Rachel!
Rachel will giveaway one of her Piperlime holiday picks every 5 minutes… think Michael Kors and Marc by Marc Jacobs goodies
500 lucky people will score a Piperlime mystery gift card with values up to $500 and a special offer to share with friends

WHEN:     Wednesday, November 30th, 12:00pm – 2:00pm

WHERE:   201 Mulberry Street (between Spring & Kenmore)
 ######
MEET JOE ZEE AND DONATE A COAT TO NEW YORK CARES
WHAT: Joe Zee, star of Sundance Channel's "All On The Line with Joe Zee" and Creative Director of ELLE along with SUNDANCE CHANNEL, Bloomingdale's AND ELLE are hosting a coat drive and cocktail event to celebrate the season two premiere of "All on the Line with Joe Zee" in style and for a good cause during the holidays.
Guests will include, Valerie Bertinelli, Gabourey sidibe, JESSICA SZOHR, PIPER PERABO, TORY BURCH, VERONICA WEBB, Cesar galindo, tinsley mortimer, and designers from SERIE who will be at Bloomingdale's to donate coats to New York Cares.  So join in the spirit of giving and bring a coat!
Coat will be accepted at Bloomingdale's through December 5th.
WHEN:     Wednesday, November 30th, 6pm

WHERE:   Bloomingdale's Woemn's Coats on 5. 59th Street and Lexington Avenue
 ######
WB.I.Y.: WOODLEY & BUNNY-IT YOURSELF Holiday Event
http://youtu.be/fq1pvAzNq3Y
WHAT: A night at Woodley & Bunny with industry experts for DIY tips and private consultations on makeup, beauty and hair!

Winterize your beauty regime with Mini-facials (from lines including BRAD, Absolution, Cosmetics 27), spend time with makeup artists from Jemma Kidd, Ellis Faas, Obsessive Compulsive Cosmetics and Hourglass to learn what's hot for fall/winter. For hair care learn how to use tools and products together to get a pro blowout and how to style your hair yourself for the holidays. Woodley and Bunny is also offering a buy 3 products, get 1 free special! If you're looking for a good men's gift, check out Ursa Major.
WHEN:     Wednesday, November 30th, 8:00pm – 10:00pm (RSVP by 12pm 11/30 to Woodley & Bunny: 718 218 6588)

WHERE:   196 N10th St., Brooklyn, NY 11211
######
CASINO NIGHT NY to benefit HOPES FOR HEROES
WHAT: A benefit to end childhood cancer
Please join Hope & Heroes along with Celebrities from the casts of HBO's "How To Make It In America" and NBC's "30 Rock" along with Daniel Radcliffe (Harry Potter) and Sean Lennon for a CASINO themed fundraiser.
There will be three hours of full open bar and appetizers.
Tickets for Pretty Connected readers are discounted to $35 (from $50 — or pay the whole thing, it's for a great cause!) and can be purchased at  www.inventnyc.com/discounted
WHERE: D36 located @ 29 West 36th Street
WHEN: Wednesday November 30th from 7:00pm-10:00pm
The evening will be benefiting Hope & Heroes, a children's cancer fund that supports the Herbert Irving Child and Adolescent Oncology Department at Columbia University Medical Center.