On November 30th, if you're in NYC there's really no reason not to step out on the town. Especially when you can…
MEET RACHEL ZOE: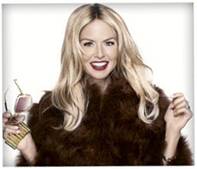 Piperlime will be opening a Piperlime Piping Hot Lounge in NYC with Rachel Zoe for 2 hours only.  Consumers will have the chance to meet Rachel and score a Piperlime mystery gift card (values up to $500), including a special offer to share with friends.  Rachel will also be giving away one of her Piperlime holiday picks every 5 minutes.
WHAT:      Kick-off the holiday season with Piperlime and Guest Editor Rachel Zoe at the Piperlime Piping Hot Lounge.
The first ten people in line get a photo with Rachel!
Rachel will giveaway one of her Piperlime holiday picks every 5 minutes… think Michael Kors and Marc by Marc Jacobs goodies
500 lucky people will score a Piperlime mystery gift card with values up to $500 and a special offer to share with friends

WHEN:     Wednesday, November 30th, 12:00pm – 2:00pm

WHERE:   201 Mulberry Street (between Spring & Kenmore)