By Pretty Connected Contributor, Elizabeth Borenstein

Whole Foods is defiantly my go to grocery store when I am looking for food that I think is healthy. That said, I have a sneaking suspicion that the Indian hot bar station I usually beeline to is not the most energy producing, nourishing option. It can be hard to know what to pick up that is healthy and delicious and Whole Foods can feel overwhelming to navigate. For confused consumers like myself and health conscious neighborhood residents, Whole Foods is looking to add a whole new dimension in how to shop their grocery store. Starting this month, with a pilot program at their Tribeca location in NYC, Whole Foods CEO John Mackey introduces the Wellness Club. "Created by doctors, this program offers members a wide-ranging set of tools for a greater chance of sustaining a healthier lifestyle." Mackey describes.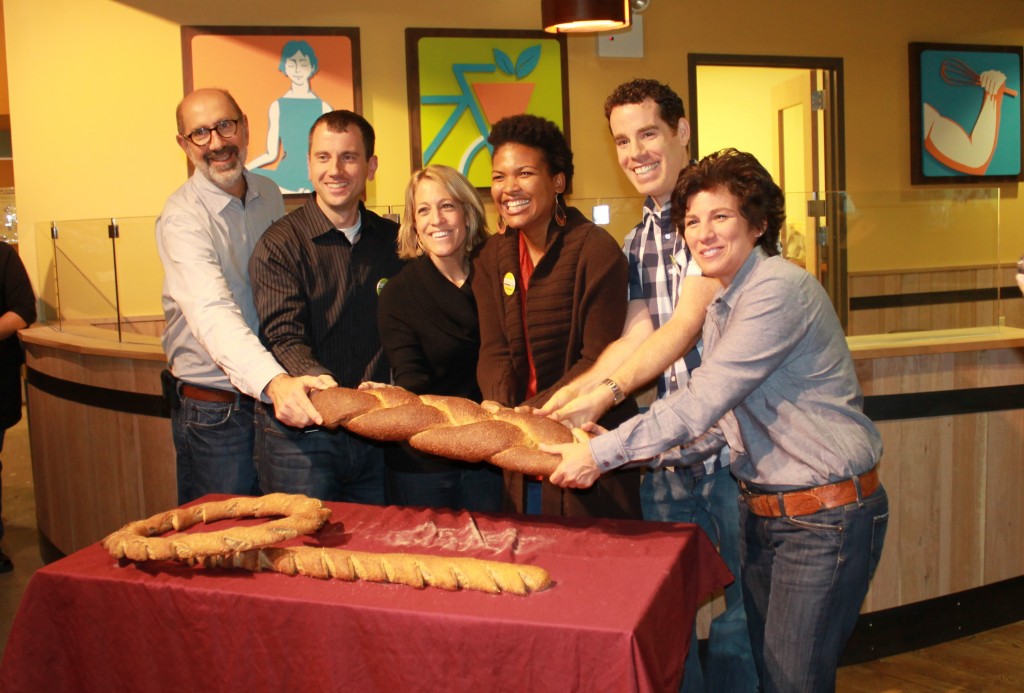 I stopped by the TriBeCa store for a traditional bread breaking ceremony and cooking demonstration in the brand new wellness center to learn more about this new initiative and what it means for Whole Foods.
The program, which is focused on healthy eating and wellness training, will cost $49/month and include:
A lifestyle evaluation and guidance
Nutrition education
Skill-building classes (Cooking classes, group yoga sessions)
Coaching and practical tips
Community environment, Supper Clubs: offering delicious and healthy four-course meals in a group setting
A 10 percent discount on thousands of healthy food choices in the Tribeca store (Number coded for nutritional value)
Classes are also available for individual purchase. With continued support to foster results, the goal is to engage and educate the community in a healthy living lifestyle.  Sweetening the deal, the store has neighborhood partners such as yoga and fitness studios and local experts who offer lectures and classes about healthy living at the Wellness Club.
The program is also being introduced in Boston, MA; Chicago, Il; Oakland,CA; and Princeton, NJ
For more information on Wellness Club Tribeca, visit http://www.wholefoodsmarket.com/wellnessclub/stores/tribeca/.