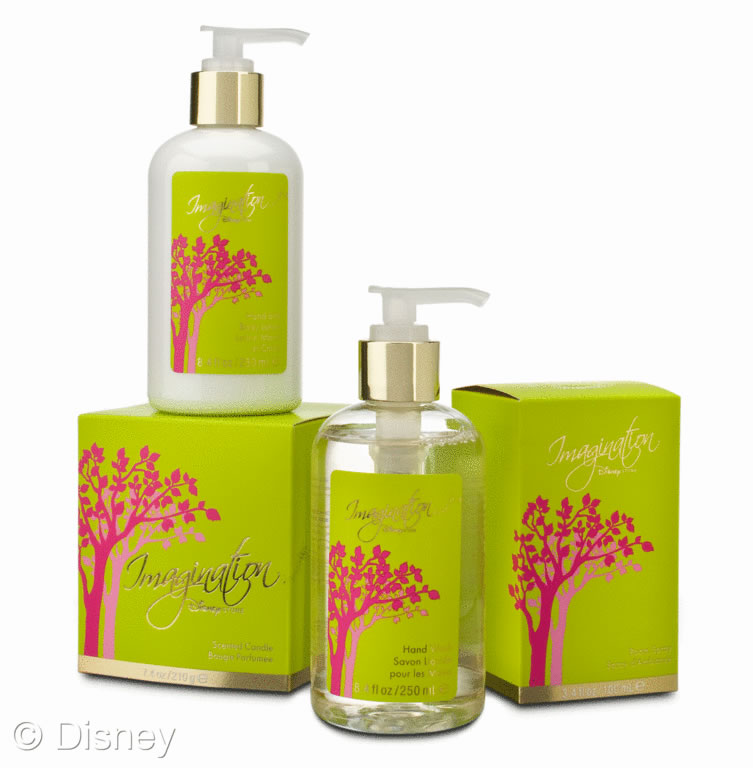 This month, Disney introduced Imagination, their first of three collections (the other two Magic and Pixie Dust will be available in the coming months) of premium fragrances, lotions and candles for the home. I know what you're thinking, premium? I had the same confusion when I was invited to a sneak peak of the collections. I was expecting overly sweet scents, and I don't know, princess packaging? And I wasn't particularly clear on the 'home' element. I assumed they were for kids. Instead, I was pleasantly surprised with a very sophisticated yet nostalgic series of products geared for the whole family and designed to evoke memories and bring the magic of some of Disney's most beloved characters and movies into your home.
Imagination, which is by far my favorite scent of the 3 lines, consists of a Candle ($19.50), Room Spray ($16.50), Lotion ($12.50) and Hand Wash ($12.50) and is inspired by the enchanted forest. Smells of sequoia trees, cool moss and green leaves it's very clean and natural and literally brings the forest into your home. It's kind of like when you're camping and you open your tent and inhale for that great woodsy smell that doesn't always come out; it's like that only it does. I'm a sucker for the candle!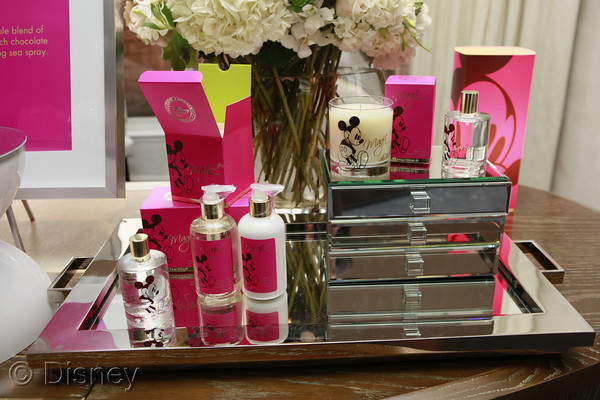 Magic, which launches in July is inspired by the adventures of Mickey Mouse. Available in a candle and room scent, it blends icy blue mint, rich chocolate and invigorating sea spray. Magic is the freedom of children playing outside; filled with grass stains on their pants and that melted chocolate bar in the back pocket while the breeze carries the scent of the outdoors. I thought that was very creative and captured the magic of being a child.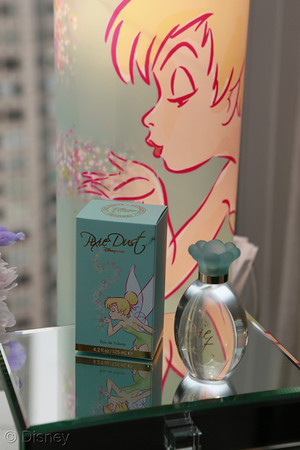 Pixie Dust, which is inspired by Tinker Bell consists of an Eau de Toilette, Body Mist and Body Lotion and launches this Fall. I found this collection to be on the younger side since it smells of citrus sorbet, candied fruits and summer rain. It's slightly too sweet for my taste but it helps diversify the other two collections to add something considerable more feminine so there's something for everyone.
For more information or to purchase visit the Disney Store
Disclaimer: A complimentary sample of the Imagination candle was given to Pretty Connected by a company representative in a gift bag at the preview event. Pretty Connected was under no obligation to write this review. See my About/Disclosure tab for more information.