The picky girl in me wishes this was a burnout, rocker, v-neck tee (that looks like it had partied all night with Charlie Sheen), but that doesn't negate from the hilarity of the messaging.
And amidst all the Charlie Sheen controversy Jac Vanek is genius for creating this t-shirt. Do you realize how many people joined twitter alone just to follow Charlie Sheen's tweets? Okay, neither do I, but it's a lot! The  limited edition 'I PARTIED WITH CHARLIE SHEEN' t-shirt ($24) is available in Small, Medium, or Large Adult unisex sizes. To pre-order yours, visit JacVanek.com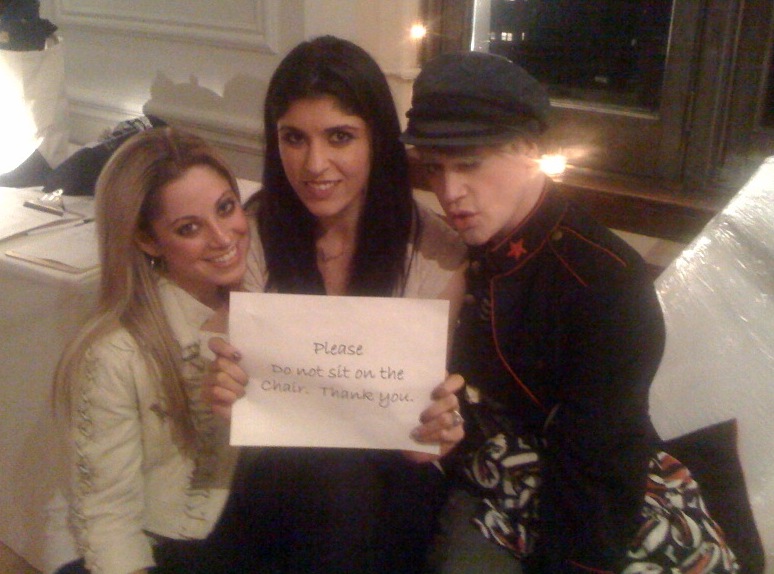 Speaking of partying last night, I did with designer, Richie Rich at The Fifth Annual Texas Hold'Em Poker Night to benefit The Children's Storefront (check them out, they're amazing!). While the rest of the room was gambling, we we're busy sitting on chairs we shouldn't have sat on, doing tequila shots I'd rather forget, dancing by ourselves and having the loveliest time. Although I expect it's next to impossible not to have a great time with Richie Rich– he's so welcoming and fun oriented. He loves his glitter and I love him. Now how do I get an 'I Partied with Richie Rich' t-shirt? Preferably one with lots and lots of glitter?
Cheers to you Richie Rich, thank you for making my night!