On Wednesday, November 7th, Dots Fashion and The King Collective held the launch party for Styles & Beats. Hosted by Rocco Leo Gaglioti from Fashion News Live, and beats provided by DJ Reni Lane, the fashion and music event featured "fashion face-offs", where guests put their styling skills to the test using Dots apparel and accessories.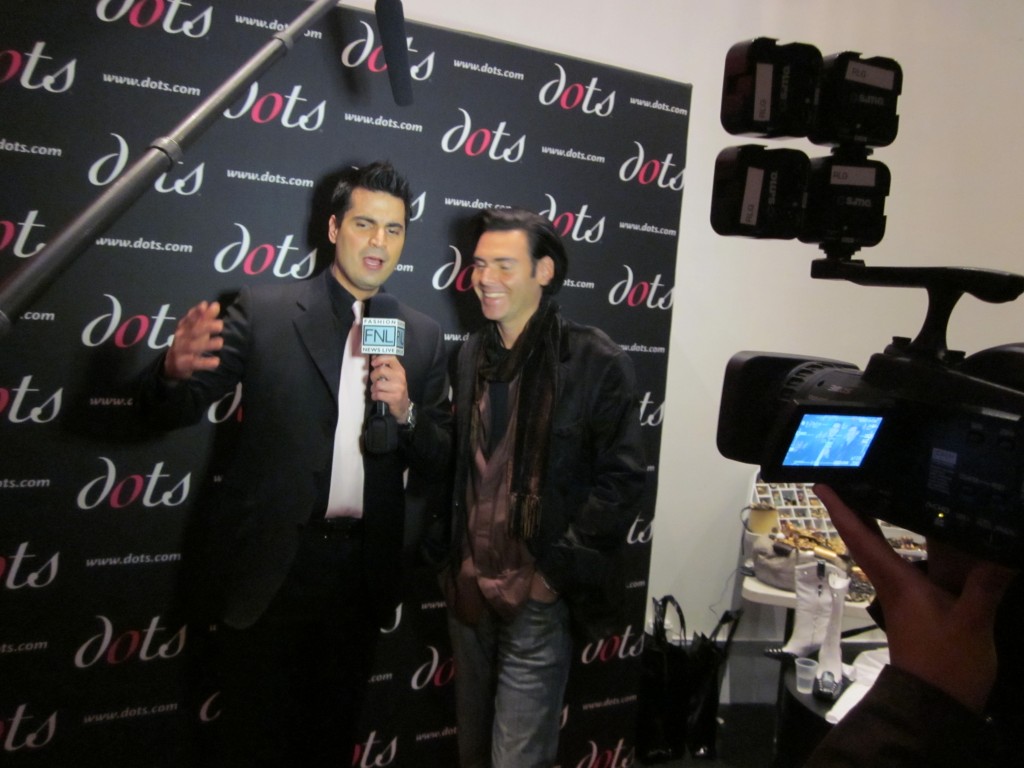 Held at 2 Great Jones, the store carried a mix of fashionable finds and labels at all different price points (Dots winning the most affordable vote). I stumbled upon the below (non-Dots) vintage, orange necklace ($79).  Guest of a Guest extensively covered the event (check out more of their pictures HERE) and I woke up to slightly more pictures of myself then I generally fancy.
However, if there's one thing I learned from their pictures is my one of kind necklace (photo above), went through a few hand exchanges before I landed it. [Notice in the above first photo that woman in white holding my soon to be orange necklace]. In fact, when I tried it on, I had 2 other ladies offer to purchase it if I didn't want it. It's funny how that sorta thing makes a girl want something more.
Jordin Sparks made a brief appearance on her way to the "In The Heights" farewell party to promote her new "Because of You" fragrance ($9.50), a Dots exclusive fragrance.
Photo Credit: Guest of a Guest/Sunny Norton.
For more information on Dots visit dots.com