NARS Cosmetics and Redken 5th Avenue joined forced to create the makeup and hair look for Marc Jacobs RTW Spripg 2011 fashion show.

LEAD MAKEUP ARTIST: François Nars, Founder & Creative Director of NARS Cosmetics
TREND: Glossy green eyes & deep matte lips
LOOK & INSPIRATION: "The look is very reminiscent of Angelica Houston in the 70s-the bleached brows and the deep eyes," said François Nars. "I wanted them to look like iconic models from the 70s with a modern approach. Marc had images of what he wanted the makeup to look like – mimicking the colors of the clothing but not matching exactly."
Get the look! Here are the key NARS products used for the show: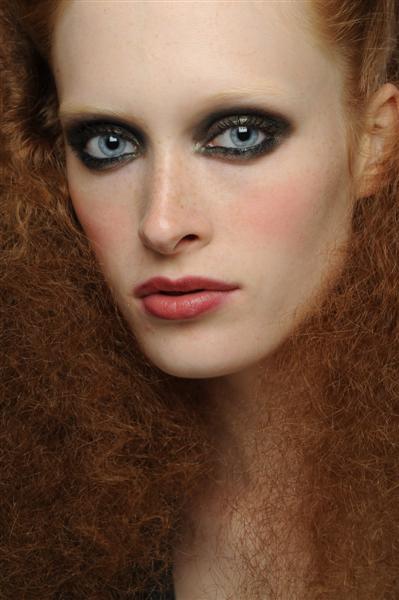 Face:
NARS Pure Radiant Tinted Moisturizer (NEW for Spring 2011)
Eyes:
Lips: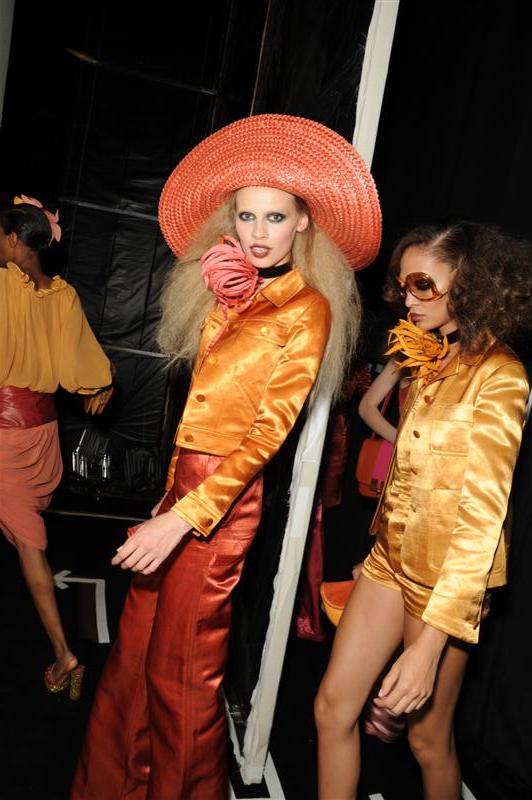 LEAD HAIR STYLIST: Guido Palau for Redken
HIGHLIGHTS: Guido created four different looks for the show, using lots of flowers and hats.  Inspired simply by "Marc's clothes", he used a combination of two Redken products, Thickening Lotion and Quick Dry 18 Instant Finishing Spray.
For images for the show visit WWD.com