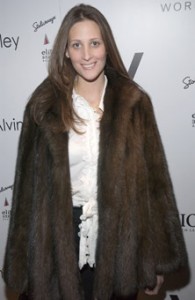 Starting Spring 2010, NY Fashion Week is moving from Bryant Park to Damrosch Park at Lincoln Center.  This week Stephanie Winston Wolkoff was named Director of Fashion Week reporting to the President of Lincoln Center, Reynold Levy.
"We see Mercedes-Benz Fashion Week coming to Lincoln Center as an opportunity to welcome the design community. For Lincoln Center, this partnership is a natural one that we want to fully embrace, and because our campus of 16 acres has so many different places in addition to the tents for fashion shows, we want to make sure those spaces…are as welcoming and as inviting as we possibly can for the design community," said Levy.
Considering how hard the news of Fashion Week moving out of Bryant Park was for many of us, Lincoln Center has some pretty high heels to fill. Fortunately for Levy, having the former director of special events for Vogue [Winston Wolkoff] on your team is a step in the right direction.
I look forward to what they have to unveil.