It's hard to believe we have 6 more weeks of winter! And since it looks like there's no sign of the snow slowing down, here are some of our favorite products to get us through the season.
Elizabeth Arden Eight Hour Cream Skin Protectant (1.7oz/$19.50) – This is that cream that every makeup artist swears by and has in their kit. It's basically a thick ointment that will take care of any dry patches (I use it on my elbows) and can also be used on oyur cuticles to restore shine and hydration.
Alterna Caviar CC Cream for Hair 10-in-1 Complete Correction (2.5oz/$25) – Use when your hair before blow-dry and it takes the tangles out and has made the texture noticably softer and smoother and more manageable. It has a beautiful creamy texture that's super luxe and glides right into your hair. Plus it's smells amaz! http://www.sephora.com/caviar-cc-cream-for-hair-10-in-1-complete-correction-P378716
Skyn Iceland Arctic Face Mist ($29) – This is a great pick-me-up for skin. Packed with vitamins and antioxidants it helps restore, hydrate and tone skin. Plus, it's super refreshing.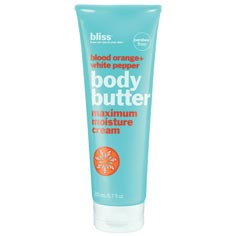 Bliss Body Butters (6.7oz/$29) – Available in a million different smells, these body butters go on super soft without being greasy. And I swear one tube lasts forever. Or at the very least a full winter season. I only need a pea size per leg and it keeps by body super hydrated.
DHC Deep Cleansing Oil (6.7fl oz/$28) – Infused with olive oil and vitamin E, it makes skin super soft — from the moment you make contact with it even wet and a great first step in any skincare regimen to removes makeup, dirt and excess oil.
Aveeno Skin Relief Body Wash (18fl oz, $7.99)- Aveeno really nailed with the calming properties of oatmeal in this product. I'm prone to itchy skin on my thighs (almost to the point where if I don't keep my skin balanced I'm at a pre-eczema stage) and this body wash keeps my skin nice, calm and balanced. Great for Sensitive skin, it's gentle and fragrance free.
Klean Kanteen ($24.95-$29.95 – kleankanteen.com) – Hydration is important all year round, but during the harsh cold days of right now, it can be hard to remember.  Klean Kanteen is not only an eco-friendly way to carry around any of your favorite hydration hotties (i.e. coffee, tea, or cocoa), but because it's double-wall insulated it keeps your beverages warm up to 6 hours!  So, you can sip outside as you slip and slide in the snow.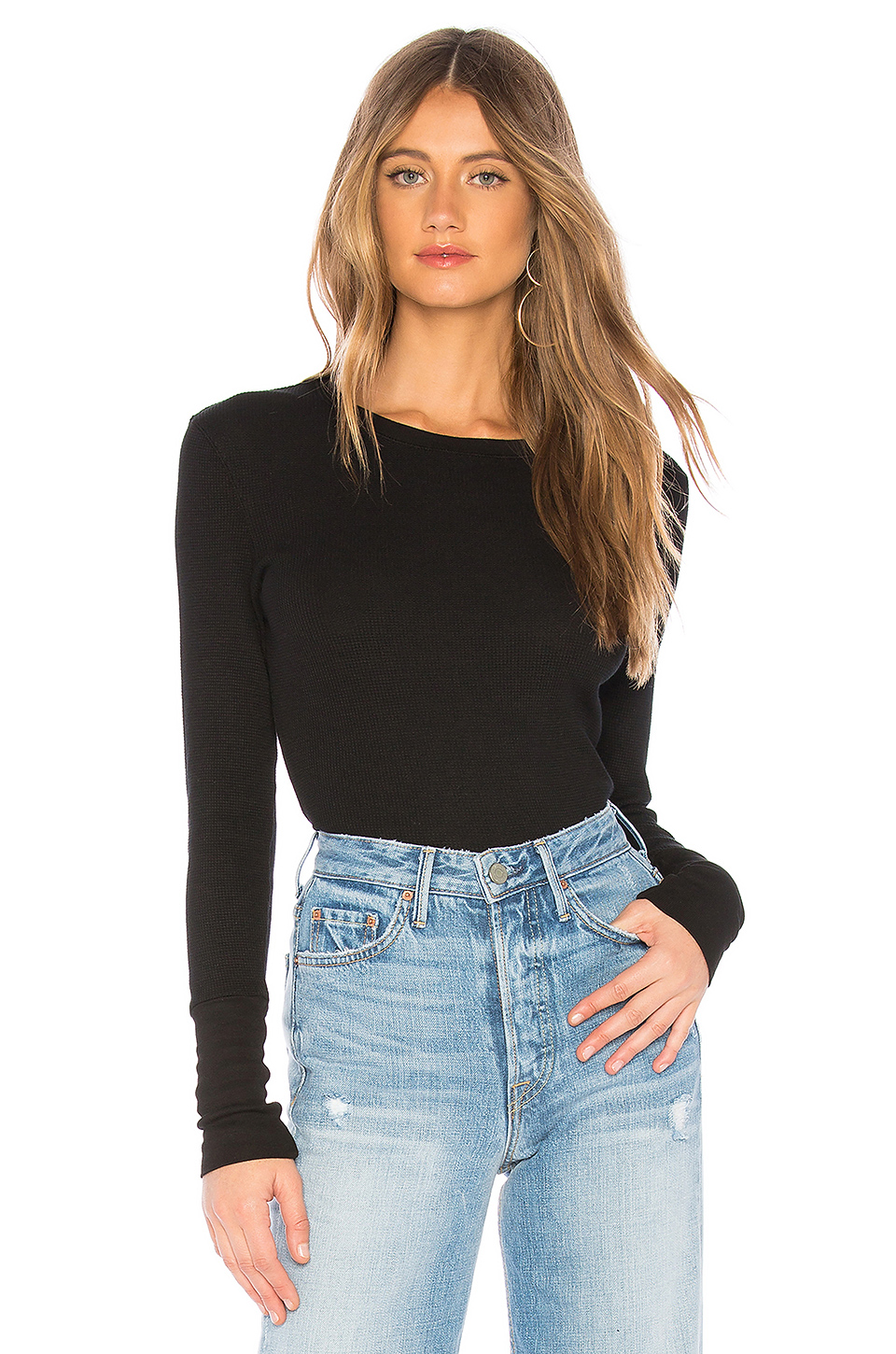 Bobi Thermal Long top ($61) – when I'm off duty, I live in this thermal. In this weather, having this as a layering piece is so essential to staying warm. And I love how long the bodice and sleeves are, so every bit of my torso is covered (this is one top that's not riding up). In fact when I met the designer she explained how it's 1-2″ longer then your standard thermal for just that reason.

HotHands Hand Warmers ($9.39/pk of 10) – I've always know the saying "Cold hands, warm heart,"  has some medical validity to it.  We lose heat first and foremost from our extremities (hands, arm, feet, legs) and head because it's our body's natural survival and defense mechanism in the cold.  The body reduces blood flow from the "unnecessary" limbs to retain heat where it's needed most;  a vital organ called the heart.  That is why experts are always advising us to be sure to  wear warm gloves, socks and hats, because those areas furthest from the heart are most susceptible to losing heat (aka blood flow) and therefore getting frostbitten.  One way to beat the frostnip is keeping a pair of temporary hand warmers on you.  They last up to 10hrs and travel easily in your pockets.  Hot hands are widely used among winter athletes and winter outdoors men and women to keep their hands warm and wiggling!
Mujjo Double-Layered Touchscreen Gloves ($34) – There are a lot of gloves that claim to be touchscreen, but not until this pair do I believe it! All my other ones worked (kinda) but I still had to type with caution on my phone. These on the other hand work like a charm. They kind of feel like gardening gloves on, with their super grippers on the inside and their double layer makes them a warm option for even the coldest temperatures.
SmartWool Socks ($11.95 – $47) –  Wool socks may sound too itchy, bulky, and just plain too hot, but really, they're the key to having happy feet during the winter.  Cotton socks, no matter how many you layers you have on, have poor insulation value, and tend to absorb and retain moisture, making it a perfect recipe for cold feet on the road to frostbite city.  Luckily, there's SmartWool!  Cozy, comfy and colorful, these wool socks are used by winter sport aficionados and smart pedestrians in cold winter cities alike!  They are made of a compressed wool and for all different levels of use, i.e. hiking, casual,  skiing, snowboarding, cycling, etc.  So, don't get cold feet just because you're afraid you won't be able to commit to those new designer boots, SmartWool has got you covered.  They've just recently added a line of tights as well!
UGG Australia Belted Bailey Trapper Hat ($195, on sale $140) – I recently stopped by the UGG truck in NYC and saw the infamous Suarez sisters wearing this hat and I died! If there were any more in stock, it would be off my wish list and in my wardrobe. Crafted from Twinface skeepskin, they are super warm and look so cute on!
Sorel Joan of Arctic Boot ($150) – Speaking of my wish list, this is on it! I have a different style of Sorel's from 3 years ago and they still look brand new. They are amazing boots and if those ever break down, these are next on my list. I know so many owners of these winners and they are by far the best boots I've seen to battle this snow.
{Disclaimer: Most of the beauty items I received a sample of as well as the gloves}