On September 10th, Anna Wintour's plan to save the fashion industry came to life when NYC gathered for Fashion's Night Out.  Every retailer from all five boroughs was encouraged to join in the celebration.  Anna Wintour affirmed  her commitment to the boroughs involvement by pledging to kick off the evening at Macy's in Queens, alongside Michael Kors.  With over 700 retailers participating in the festivities, I had a whole lot of invitations with no idea what to expect or how to pace the night.
I decided to start the evening in Soho at MAC Cosmetics since I received an invitation to interview, Grammy Award-nominee, Janelle Monae.  Having previously seen Janelle perform at a benefit for Charity Water, I was completely entranced by her voice, image, and energizing performance —  and now so elated for the opportunity to see her again.
Of course she was brilliant and completely inspiring – a unique individual, full of confidence and strength with a charitably heart.  She looked absolutely stunning, sporting her iconic fitted tuxedo/bowtie look, and elegant coif! But will we see a new Janelle look anytime soon?  I didn't get the sense we should hold our breath, but she did say 'it's like chess, you always need to be one step ahead'.
Janelle's Beauty Look:
Janelle was wearing MAC's Powder Blush in Pinch Me, with MAC Face and Body Foundation massaged on to her skin and their 35 Lash.  What's not to love?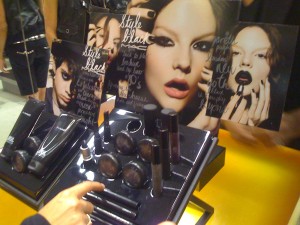 MAC was also previewing their new Style Black line due to hit stores September 24th.  I was too overwhelmedto really try the line, but the staff looked amazing in it, and I'm excited to review it in a few weeks.
Space.NK (offering beauty consultations and quick fixes), Korres (for their antioxidant-infused cocktails based on their key ingredients – Wild Rose, Pomegranate, Thyme Honey & Sugar Crystal), were next on my list before heading to Chanel, where they were debuting their new Jade nail collection and extending free manicures with their line (not to be confused with the wait list line, which was way too long). Thank goodness I received a bottle of Jade Rose earlier that day, already anticipating the insanity that would occur when the words 'free' and 'Chanel' were linked together.
Walking out of Chanel, I passed Michael Kors who was escorting a very glamorously dressed Debra Messing into his store.   I guess he finished up in Queens!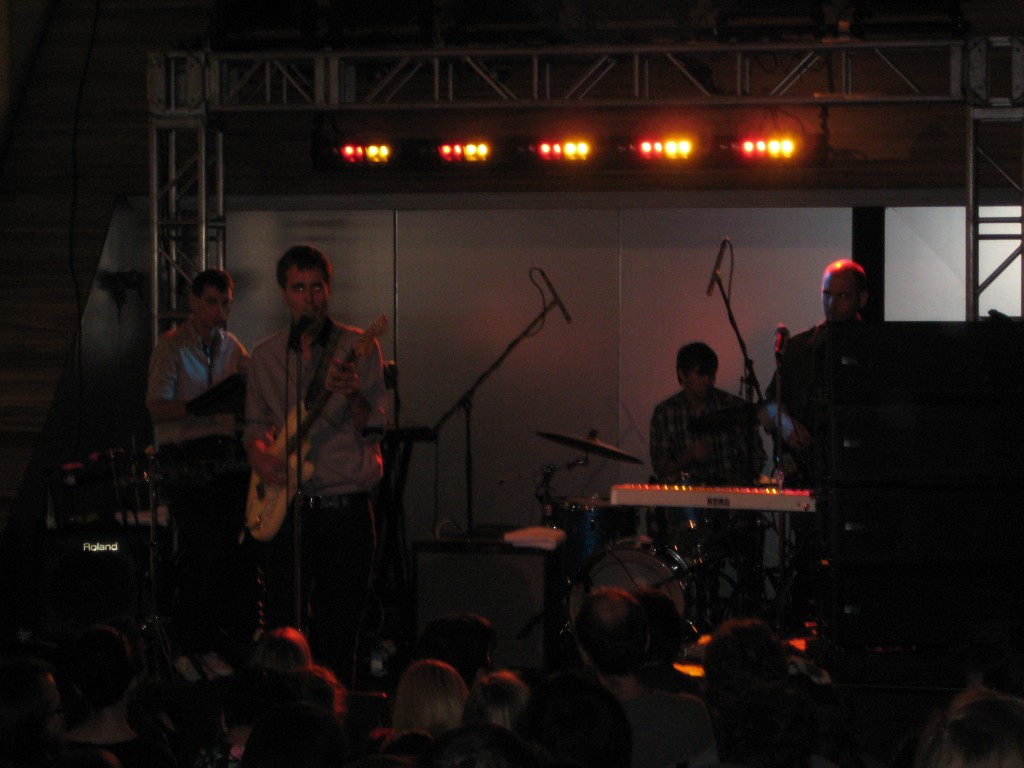 Taking a beauty break, I headed to Prada for a special performance by The Rapture, where I was fortunate enough to score amazing seats.  The store quickly filled up with excitement and anticipation for the show that completely delivered.  I looked up into the crowd and saw Scott Harrison, Founder of Charity Water, which was ironic considering it was his benefit that gave me the opportunity to see Janelle Monae perform.  Talk about coming full circle.
At this point in the evening the festivities would soon be over (most stores only extended their hours to 11pm), so I chucked my itinerary and any hopes of heading to the Meatpacking District or Fifth Avenue scene.  That said, I couldn't call it a night without making one last stop to CoSTUME NATIONAL to see their new space and the visual art display of Shinique Smith. With the DJ playing everything from Michael Jackson to Whitney Houston, it was the perfect ending to a fantastic evening.  The models who filled the room seemed to think so as well — they were ready to dance, and that's exactly what we did.
I can best describe this experience as a fashionista Halloween, where instead of going house to house, we went store to store.  The candy was replaced by alcohol, and the crowd was treated to the best of the industry – (I didn't see that much tricking – unless it came to ways to cut the long bathroom line at Prada).
The streets were filled with excitement; people were in great spirits just eager to see where the night would take them.  My only complaint was too much to do in one night! Maybe next year we could try Fashion's Week Out.  After all, I would really like to have another opportunity to be served drinks by the Olsen Twins.
For more information visit: www.fashionsnightout.com