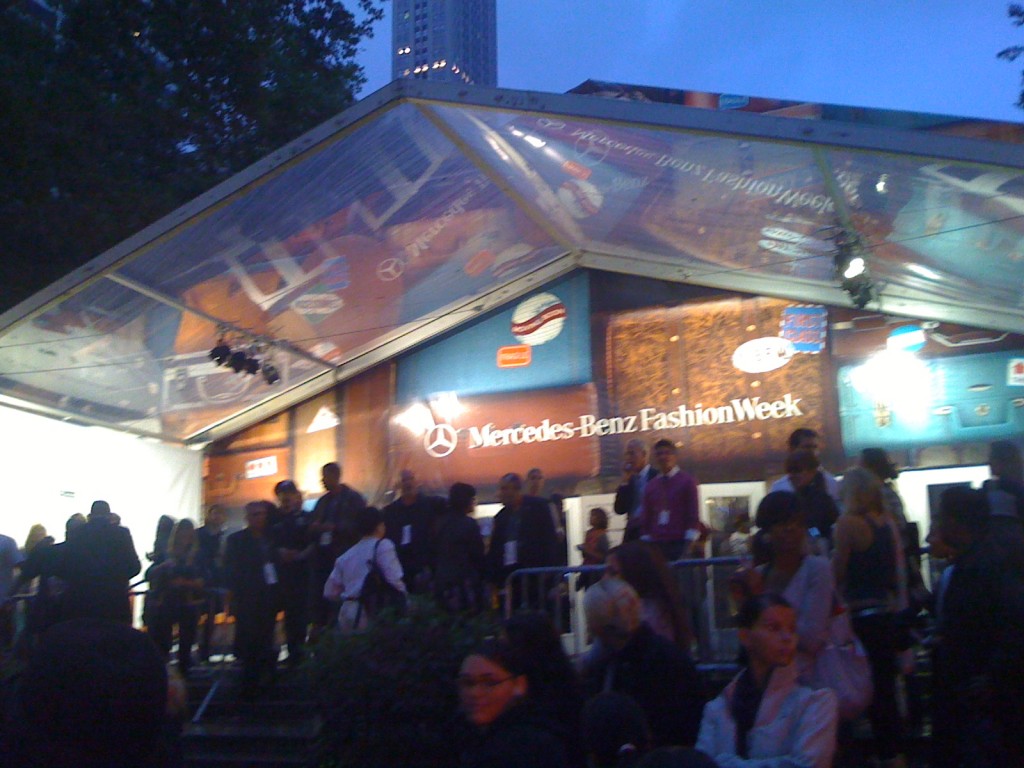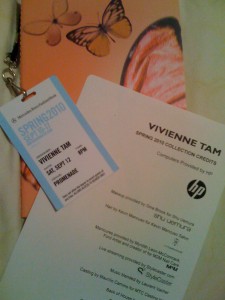 On Saturday, September 12th, Gina Brooke, Artistic Director of Shu Uemura, was kind enough to extend an invitation to go backstage and preview the look for Vivienne Tam's Spring 2010 runway collection.  Considering this was the last year fashion week would be held at Bryant Park (sniff, sniff), I was anxious to get to the tents.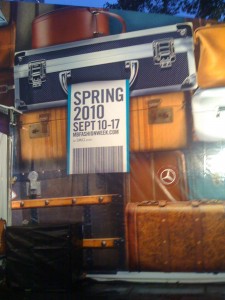 The inspiration for the show was nature.  Gina Brooks did an exceptional job embodying the theme and creating a clean, natural face with soft pink cheeks and dramatic lashes that appeared like butterfly wings (using the Shu Uemura Farfallina False Eyelashes on both the top and bottom lash line).
"Butterflies were seen everywhere in Vivienne's collection which was inspired by freedom, life and the 1960's," said Brooke. "It was only natural to have these beautiful, wing-like lashes flank the models' eyes to resemble one of earth's most gorgeous creatures."
Get the Look:
The products used: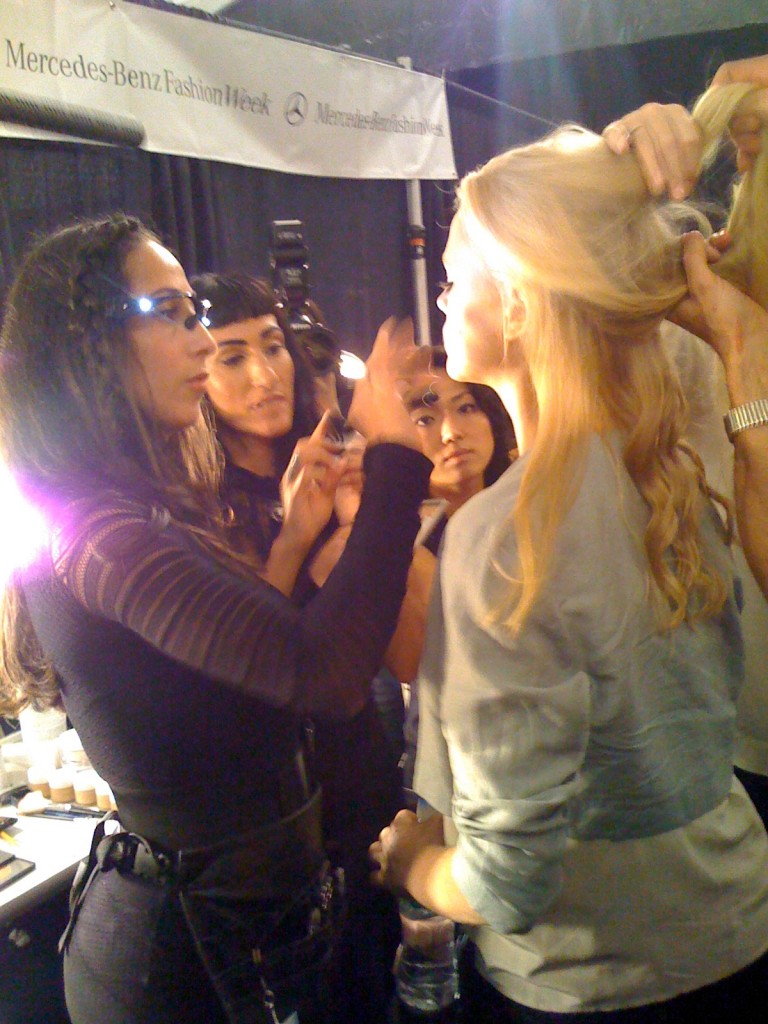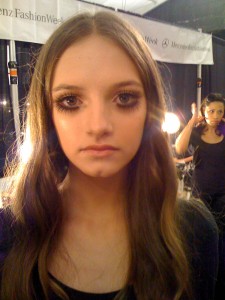 Hair by Kevin Mancuso for Kevin Mancuso Salons.  Following suit, Kevin completed the look with middle parts, producing loose waves on these models flowing locks, creating a modern twist on a classic hippie do.
After my interview, I had a little time to kill until the show started.  Fortunately, I ran into a friend who invited me to the W Hotels VIP Backstage Lounge, sponsored by Veuve Clicquot.  I had me a drink (or two) while mingling with some of fashion's finest.
Showtime! I filed into the crowd excited for Vivienne Tam's collection and especially thrilled to see the premiere of her latest collaboration with HP for their digital clutch.  A beauty bloggers dream! So compact and stylish, I want it!  But like Vivienne Tam's collection, this stunning piece of machinery is not expected to launch until Spring 2010.
A stunning show it was, but see for yourself.  Click HERE for complete image coverage of Vivienne Tam's Spring 2010 Collection.
For more on the Vivienne Tam/HP Digital Clutch click HERE