The count down is on if you're looking for the perfect gift for any of the beauties on your list, let me personally recommend any of the below:
Eve Lom is easily one of the best skincare brands around and any set with their cleanser and mask in it is a winner. The combination together is unstoppable (and your skin will be instantly addicted, so proceed with caution)! The Rescue Mask is one of my all time favorites, it wakes your skin up no matter the hangover, flight or any other skin dulling activation you choose to part-take in. Plus it can be diluted with water for mini de-puff treatments under eyes and face. (All of these sets make great travel kits too). Eve Lom are also known for their Kiss Miss lip treatment, which mixes beeswax to seal in moisture for lasting hydration with menthol to cool and freshen lips. and at $22 you can't go wrong with this star lippie ornament.Eve Lom
Kate Somerville – if anyone on your list loves giving themselves facials (or is in dire need of starting), look no further then Kate Somerville — especially with her ExfoliKate Intensive Exfoliating Treatment. It's the 2 minute facial that will change your skin and notorious for being one of the best exfoliantors on the market. As for the Age Arrest set, this is a new line I've recently began using and it's a gem. Great for mature and maturing skin it soaks right in and gives the moisture and protecting qualities aging skin craves with helping to combat the signs of aging and combat environmental pollutions.
Tatcha – for any girl that travels (and especially is supposed to look on point after a long flight), put Tatcha on your list! Her instant LUMINOUS facials pads for face and eyes are drama free and always tsa approved. And the skin mist is always in my travel kit as a few spritz helps my skin get through any time zone. And there's something so lux about ever product you open from the packaging to the sheet of gold you blend before opening their lip balms.
fresh – if you've ever wondered what all the hype is about fresh, this set has everything you need to know why.The Skincare VIPs Set combines some of fresh's best selling products and a perfect skincare regimen for this time of year (the Soy Cleanser is really gentle and the Seaberry Face Oil is great to drown dry, winter skin in). We're also all fanatics for their Sugar Lip Treatments which is in both sets below with the addition of two of their tinted shades in the Sugar Cravings Kissing Trio  so any balm-head will love Sugar Cravings set.
L'Occitane has great gifts for men and women alike and all are wrapped to holiday festive perfection. Recently, they launched the Arlesienne collection, which is a lovely powdery floral scent, perfect for that feminine flower in your life. Below are some of the gift sets from the collection, but they also sell additional products from the line if you choose to mix and match (my perfect set would be the Eau de Toilette, Hand Cream, Lip balm and Candle). Except these sets are a much better value.  If you have any last minute struggles, head over to their store and a sales associate can help customize something perfect. In my opinion their hand creams are the easiest giftables and adored by all. Whether it's a stocking stuffer for a loved one of holiday present for the office, it's a full-proof gift (and they come individually wrapped or in sets of multiples in a variety of scents).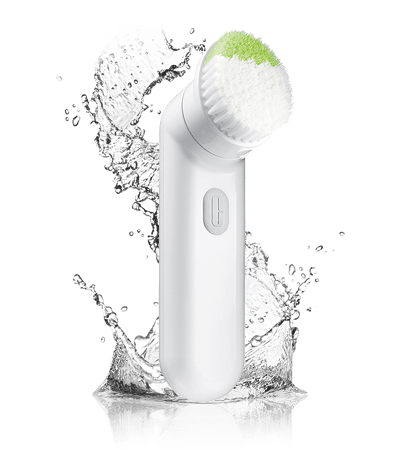 Clinique took the industry by storm when developing their Cleansing Brush (I don't even charge my Clarisonic anymore).  This is a gift for anyone on your list but especially those teens just learning how to take care of their skin (add in the 3-Step treatment we all grew up on with it). Also Clinique is running an awesome pick 5 free stocking stuffers of your choice with any $35 purchase. (You can read my initial review on the product HERE)