It's here, New York Fashion Week ! This isn't my first rodeo so with over 20 shows covering backstage and the runway, I have my survival kit on lockdown (although I add to it every season with new and better discoveries). For up-to-the-minute updates from the shows, be sure to follow me on instagram and twitter at @prettyconnected.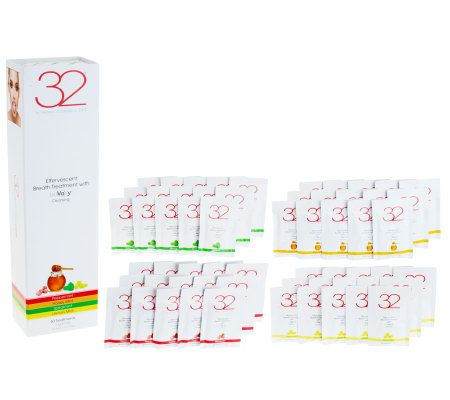 1. ev by 32 Effervescent Breath Treatment ($29.50 pack of 60) – The only thing worse then a bad hair day, is bad breathe. And while mouthwash kills the bacteria it comes back within the hour. Mints just mask it, however dentist Dr. Thomas Connelly's Breath Treatments use isovoxy molecules to break down the molecules that cause bad breath to make your mouth odorless and lasts up to 4 hours. Plus it comes in a bunch of flavors and is super fun to apply — think Pop Rocks! Just empty the pack of effervescent rocks into your mouth and swoosh them around for about 30 seconds to a minute until they fully dissolve.
2. myCharge The Hub 9000 ($129.99) – It's fashion week so lets face it, your phone and everyone else's around you will probably die before the (fashion) show has even started. What sets this model apart from other chargers is that it acts like a battery but also has a built in plug, so when juice is running low, you can plug it on the go.  Its compact enough to fit into your clutch, but just big enough to notice, so if you let someone borrow some power it takes the anxiety out of sharing your charger. And you become an instant hero.
3. Dr Scholl's For Her Miracle Shield Stick ($8.39)- You may not be walking the catwalk, but you still want to look fabulous strutting from tent to tent.  Make sure your heels have you blissfully bouncing around, not just blistery.  Rub this stick anywhere on your feet where there's friction and it will instantly form a barrier between you and blist(ers)!
4. Stila Stay All Day® Liquid Lipstick in Beso ($22)- A staple every woman needs for her Fashion Week (or any week for that matter) bag is a good red lipstick. An old but goodie the right red instantly wakes any fading fashionista up! Beso is a high performance, beautiful true red, that doesn't budge so you can set it, forget it, and focus on the shows.
5. Esqido Fake lashes in Amp it Up ($42) – Go big or go home… That's my motto when it comes to fake lashes. And these mink eyelash extensions give you a reason to write home about it!  Both lengthening and volumizing, these soft falsies give the illusion of big bright eyes, a perfect accessory to simple smokey eye. And they can be used up to 25 times! So take care of them and remove with eye makeup remover and qtip.
6. Milani Liquid Eye Pencil ($6.99) – Sometimes, life is about making sacrifices, thank goodness this isn't one of those times! Milani let's you have your smooth, easy application pencil and don't-budge-won't-smudge liquid liner too! It's not too soft, it's not too hard, it's perfect and lasts all day! Fashion forward, here I come!
7. Dove Advanced Care ($4.99 – 6.49) – available in 8 new scents, this Anti-Perspirant/Deoderant duo not only protects from odor and wetness for up to 48 hours, it also contains NutriumMoisture which provides smoother underarms in just 3 days! Plus it glides on smooth and makes skin so soft without leaving any white marks.
8. Toni + Guy Sea Salt Texturising Spray ($4.99 – $14.79) – Just because we're stuck in a Polar Vortex doesn't mean our hair has to be too.  Rock the tousled tresses like you just came from a resort with this sea salt spray.  It gives a just-enough-messy look and a little something-something with added volume and texture.
9. It Cosmetics Heavenly Luxe Pointed Precision Complexion Brush ($38) – This is It!  Seriously, this is It Cosmetics and it's my go-to brush for everything (as in I use it to blend everything). There isn't a crease, cranny nor nook on my face that can hide from this perfectly pointed brush.   I use this for flawless foundations, accenting my angles and to delicately dust setting powder, and "It" is perfect every time.
10. Clinique Superdefense Age Defense Eye Cream SPF 20 ($39.50) – Running from show to show, after party to after party is not only exhausting but exposes you to a lot of different elements.  From the harsh winter weather, sunshine included, to the drying heaters of various venues, you're bound to get a little droopy-eyed and drowsy.  Defend yourself with this multi-fuctional eye cream. Upon application, this cream instantly brightens eyes, hiding any lack-of-sleep under eye circles, plus the ultra moisturizing SPF formula, (which doesn't sting!) protects against the sun, wind, and anything else that can be dehydrating.
11. Vaseline Lip Therapy ($1.99) – Love that lipstick, but prone to getting more on your teeth than your actual lips??  Meet you're new best friend, Vaseline Lip Therapy.  A tale as old as time, lipstick ladies have been dabbing a hint of petroleum jelly on their pearly white to prevent lingering lipstick.  The added bonus a little added shine to your bright whites.  This tiny purse size lets you toss it in with the rest of your emergency kit without hogging space.  Use it to add a little moisture to cuticles, or patches of dry skin, and obviously to chapped lips.  Functionality in a fashion friendly size!
12. Elizabeth Arden Ceramide Capsules Daily Youth Restoring Serum ($74) – It's true!  Good things do come in small packages!  These tiny capsules are jam packed with your daily dose of age-fighting Ceramide technology that boosts skin's natural collagen, repairs skin and lifts skin for a smoother and brighter look.   A great toss in your bag and to use when you need to feel refreshed, whether it's before the after party or after a long morning of shows.  The capsules make it incredibly convenient to carry around in even the tinniest of purses for wherever the night takes you.
13. Warner's New No Side Effects bra ($33 – $38) – How's that for a before and after? If sleevage (aka underarm bulge) has got you down, you need this bra. It manages to smooth the underarm area and support without looking like an old lady bra. In fact, as far as full coverage bras go, it doesn't get much sexier than this!
14. Yossi Samara Ballet Flats – Having a pair of flats that packs well into your bag is essential for anyone living at the tents. Whether it's for commuting in between shows (snow levels permitting) or for the way home from the after party, these ballet flats will have your little piggies pirouetting all the way home.