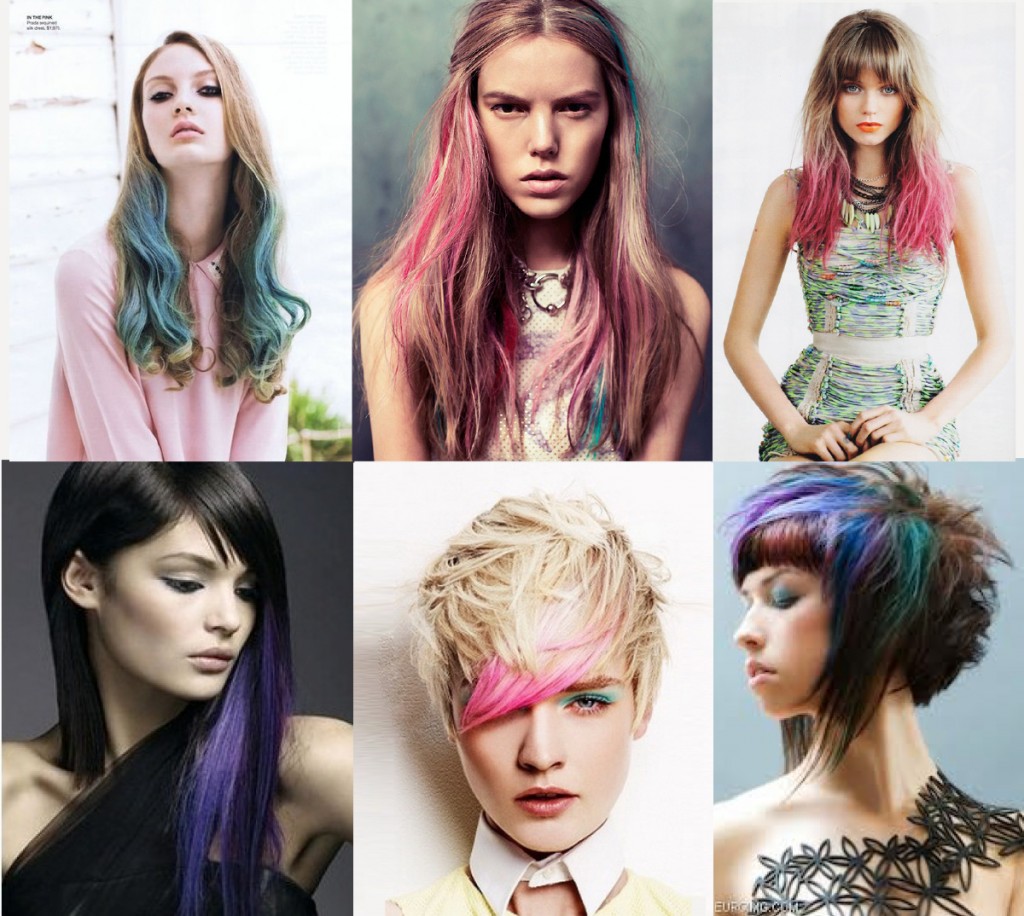 Ever since the chalking trend of last summer non-permanent waves of color has been all the rage — but have you tried chalking? It's all good until you're hair turns into a brillo pad when you try to take it out. Well I'm so glad that the streaks of color theme is back in bloom for spring. (And EVERYWHERE from celebrities, runways, Coachella, to the streets of NYC!). And I Love it!  I want it!  But I just can't commit!  So when I got a bottle of Rita Hazon's Pop Color (washes-out-after-one use) spray backstage at fashion week I had to give it a try!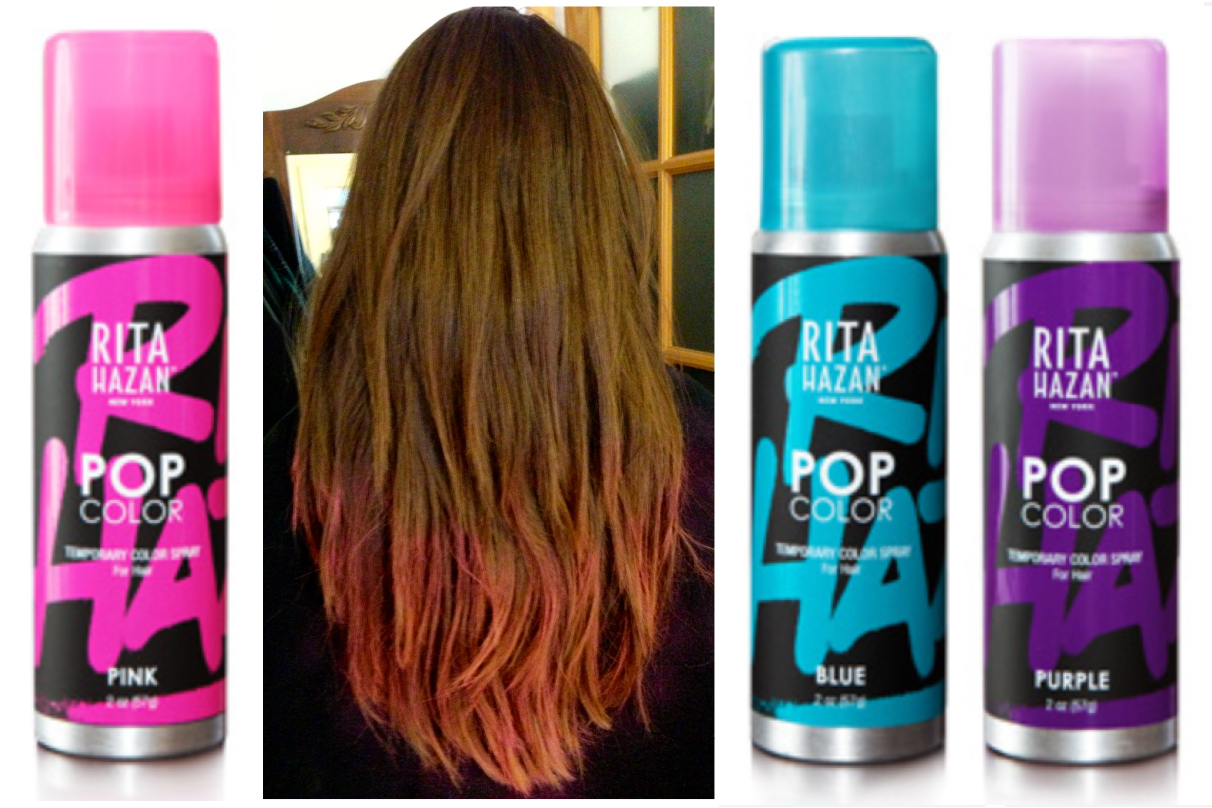 It is easy to apply, just put a towel under your hair, spray, and BAM, your hair looks like you dyed if for real. It isn't messy and doesn't feel sticky (it has a very, very, very light hair spray feel to it), and your hair is still easy to handle.  It will slowly fade with wear throughout the day but will fully wash out (easily) with shampoo.  The test above was with just a few sprays, but layer it on for a thicker bolder look.  Spray it on your ends, or just add pops of colorful streaks as you wish. The lighter your hair, the easier it is to see the color — you platinum blondes have it good! You brunettes may be out of luck, alas your hair may be is too dark (if you have black hair, don't even try).
Rita Hazan Pop Color is availabl in Pink, Blue, and Purple ($18). For more information and to get the look visit www.ritahazan.com.