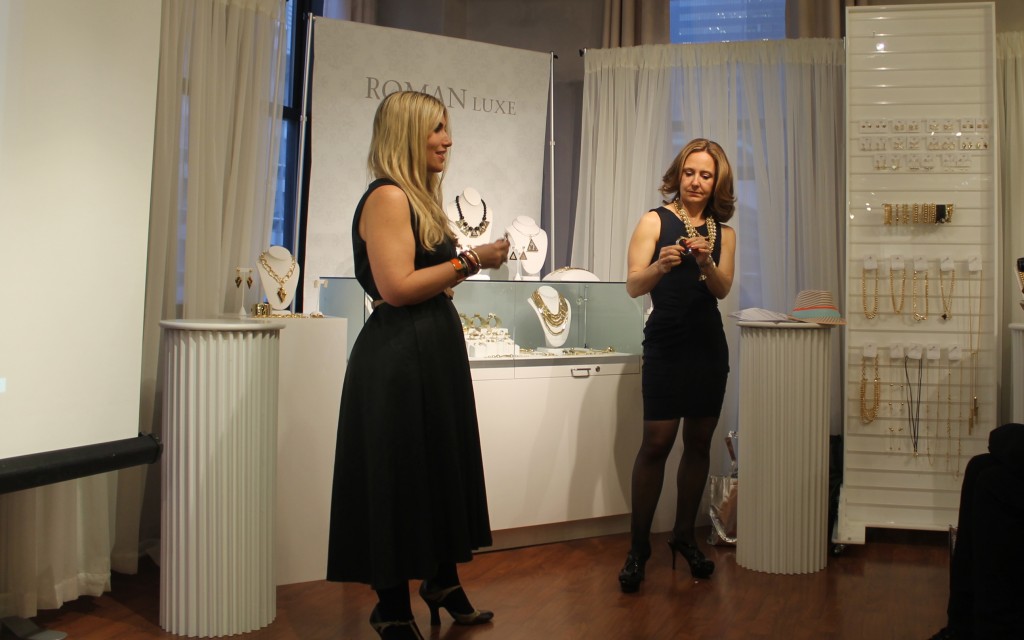 With only a week left to shop for mom, the Accessories Council and celebrity stylist Alison Lang have shared their top gift picks for the upcoming holiday.  Here are a few highlights!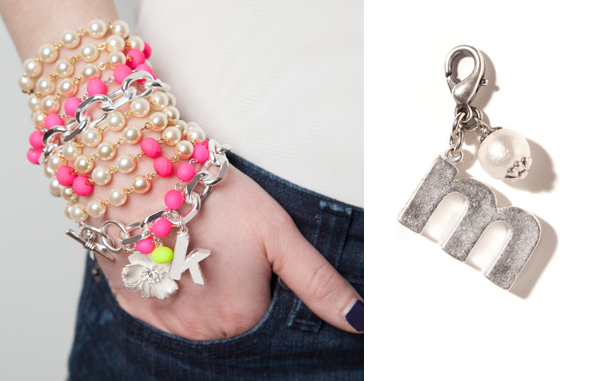 John Wind Maximal Art Punchy Pink Initial Bracelets & Pop of Neon Pearl Necklaces $128 (individual charm also available separately for $22)
Neon accents put a twist on the traditional strand of pearls. Layered or worn alone, this gift can easily transform from day to night. Each initial comes with an inspirational word engraved at the side of the charm. For instance on the side of the "m", "muse" is engraved.
Available at www.maximalart.com
Bishop Fabric Aprons – $25.95
For the mom that loves to lure us home with her delectable feasts, this stylish, 100% cotton apron is a must have (and can be personalized to fit your mom's personal style).
Available at www.bishopaprons.com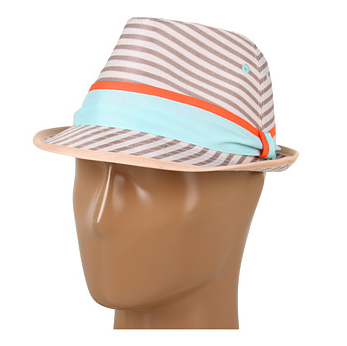 BCBGeneration Striped Fedora – $32
Perfect for a day on the beach or a walk in the park, this striped fedora in the ideal accessory for this summer.
Available at Macy's
Caroline Rocha Hand Painted Cuffs  – Prices from $159-$219
Leather bracelets adorned with hand applied Swarovski crystals are as one of a kind as she is.
Available at www.carolinerocha.com
Roman and Sunstone Buckle Bracelet – $20
A chic (and inexpensive) bracelets that looks great alone or stacked. Comes in a variety of colors in a python print.
Available at www.romansunstone.com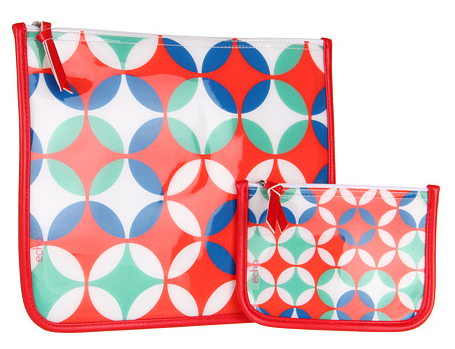 Echo Design Geo Circles Plastic Beach Set – $42
Fun prints, available in 4 different color combinations these patterned beauties are great for the beach and protect anything from electronics to –well just about anything that fits in it– from water damage.
Available at echodesign.com and Zapps.com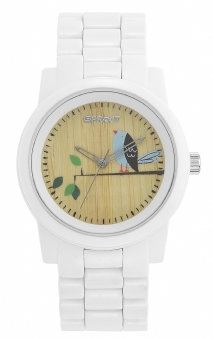 Sprout Eco-friendly Watch – Prices from $45 – 75
Made from biodegradable corn resin, genuine mother of pearl and mercury free batteries, mom can feel confident she is keeping the environment in mind when wearing this watch. Available in a variety of patterns, colors and bands.
Available at www.sproutwatches.com
-Guest post by Gia Broccoli D'Onofrio
Disclaimer: I received a sample as part of the event. Pretty Connected was under no obligation to write this post and did not receive any monetary compensation.