The harsh winter winds seem to be subsiding in true March fashion coming in like a lion and out like a lamb. The same could be said for Clover Canyon's Fall 2013 presentation, a statement making roar coming from their exceptional "Winter Palace" prints and while a feminine softness echoed throughout from ethereal color combinations, dainty details and romantic hair and make up by Kevyn Aucoin beauty.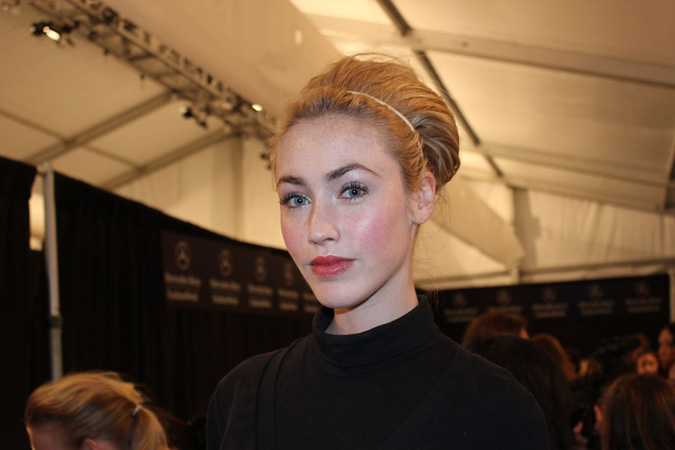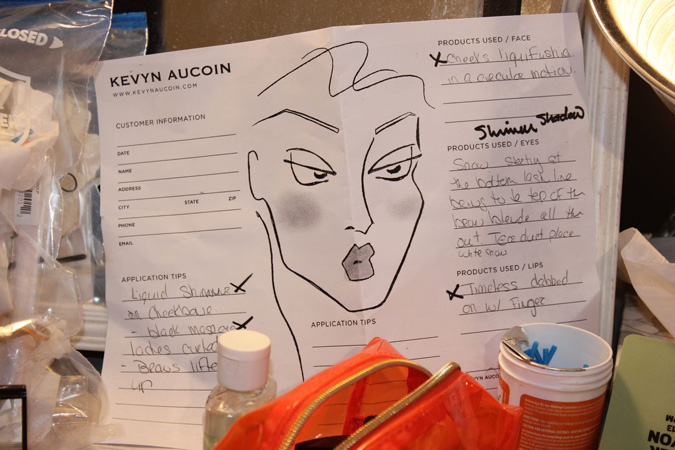 The graceful look Aucoin created to compliment Clover Canyon's collection drew off the most beautiful and opulent moments in their fall 2013 inspiration. A lightness around the eyes with whispy lashes and highlighted cheekbones transformed each face into something fit for center stage. To get the exact look of  that perfect pout lead make up artist Deanna Melluso said to use The Matte Lipstick in Flawless, apply with finger and dab to lightly stain lips for a very minimal look. The secret finishing touch? The  Celestial Powder in Candlelight, applied on the cupids bow of the lips to create a touch of shimmer when the light hits. Prima ballerinas evolved from backstage with hair teased, tousled, smoothed over and restrained elegantly by a thin headband. Each ballet inspired bouffant was finished off with a tinker bell-esq handful of glitter sprinkled evenly throughout. Hair styles so enchanting, sweet dreams are made of these.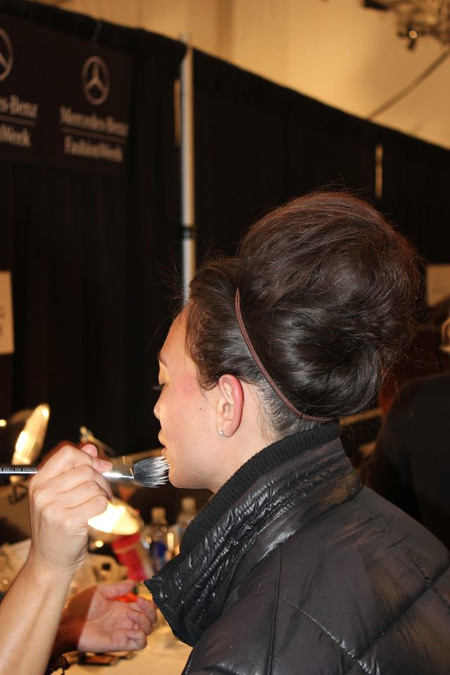 Waking into the kalidescope dream that was the endless amount of perfect prints on pristine silhouettes you felt the magic but also the edge. Accents like gold trimmed collars and strong black backdrops balanced the allure of bursting florals and regal embroidery. A few models went the extra mile (high) up to pointe, to be exact, in Swarovski encrusted toe shoes that added the movement this siberian style showing already had stirring in our heads.
Though the collection in its with love from Russia excessive glory isn't due out until fall this hair and make up look is something you can work into your routine instantly. The sweet freshness will revitalize even your dullest ensemble giving it the energy of  a thousand perfect pas de bourrées.
View the collection on Elle.com