Last month, Mark Jacobs was named the creative director of Coca Cola Company and this month the duo debuts the 'Sparkling Together For 30 Years' campaign in which the designer launches three limited edition bottles and cans of Diet Coke inspired from the 80s, 90s and 00s. These three decades not only celebrate the growing popularity of the beverage (Diet Coke is the #1 selling diet soft drink), but also the rise of women empowerment. Patterned bow ties, flying birds, polka dots… it's safe to say Diet Coke is looking quite fashionable for it's 30th birthday.
"I feel very privileged to be the new Creative Director of Diet Coke and put my stamp on the 30th Anniversary campaign. Diet Coke is an icon… and I love an icon," said Jacobs.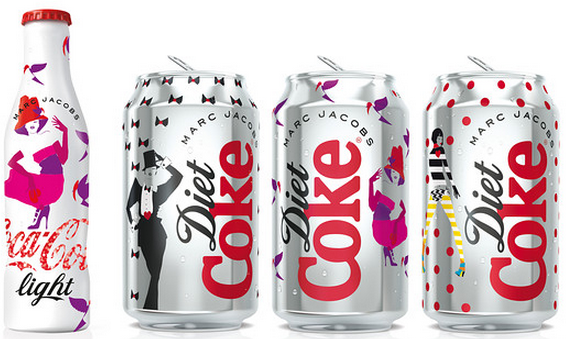 The campaign ad, which features Jacobs opposite 23-year-old Latvian model, Ginta Lapina was unhinged on the European Market earlier this week.