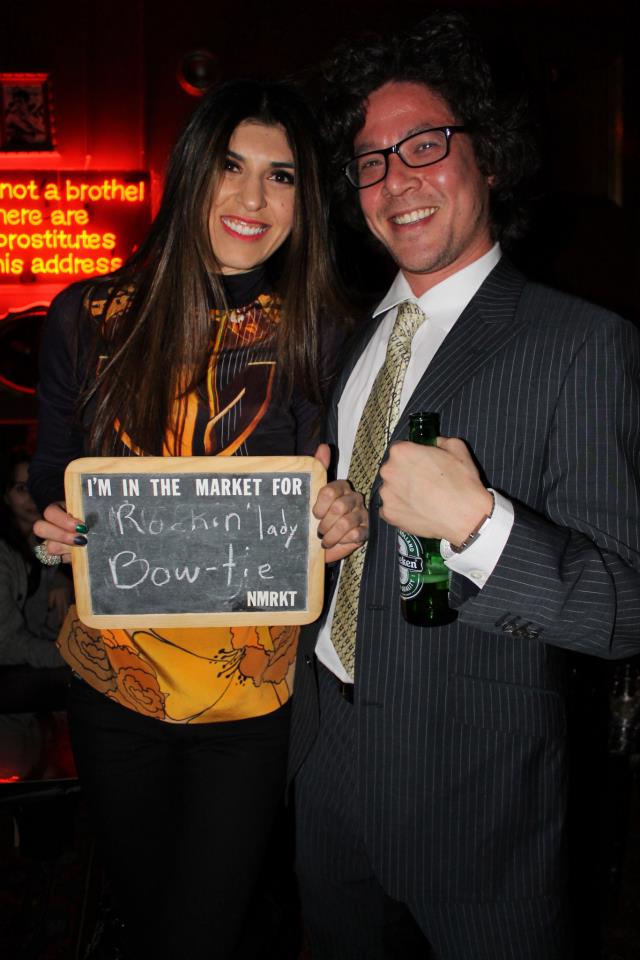 You know what, I really like hosting events. I mean really, REALLY like hosting them. Last week I was honored alongside D.Brand as part of a monthly fashion series that NMRKT and Mondrian Soho produce. Every month, the duo picks a different blogger and designer to celebrate and lets them host a party. And at Mondrian's Mister H no less!
So basically, dream venue (if you haven't been it's straight out of the 70s nightclub — red lighting, stripper poles — and yet somehow it's still manages to be classy). What I like most is that it's a very intimate space so you can actually enjoy your guests instead of having to search for them. I had a ball! Over 150 of my readers, pr peeps, bloggers and friends came to support. I was so humbled by the turn out and felt so honored to host such an incredible group.
If you're not familiar with NMRKT or D.Brand, lets fix that! NMRKT hosts an incredibly cute site that poses the question, what are you in the market for, and then uses it's community of experts to help you locate it.
D.Brand is a swedish brand that specializes in denim, outerwear and sportswear that recently launched in the US. Their jeans rule (I have two pairs) — if you'r a skinny jean fanatic like me, you need to check them out. And if you happen to be in the market for a flattering puffy jacket (yes, I did say flattering), their Eskimo down jacket is AMAZING! It's so warm (and I'm always cold), that I would not have gotten through this recent cold front without it. I'll post pictures soon!
Now back to fawning over my guests… thank you to everyone that came, and especially my readers! Having you there to celebrate with me meant the world to me. Pictures below with some additional ones on our Facebook page.