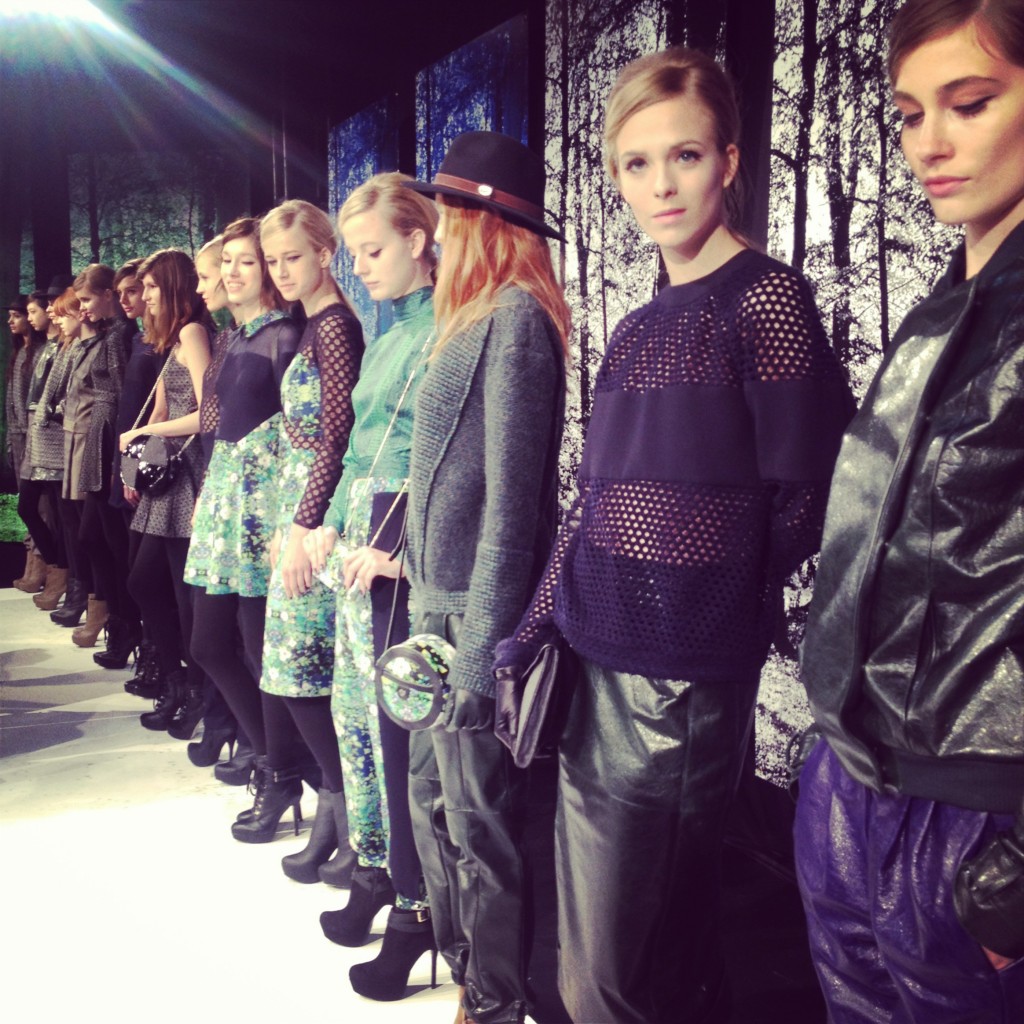 The Charlotte Ronson Fall/Winter 2013 collection was inspired by British Rock and Roll. There was a definite trend of leather, color blocked florals, and gray wool blends that streamed through the collection. From slouchy grunge to fitted forms, I loved the effortlessly wearable combinations. (I'm in love with this oversized sweater with the baggy leather pants look.)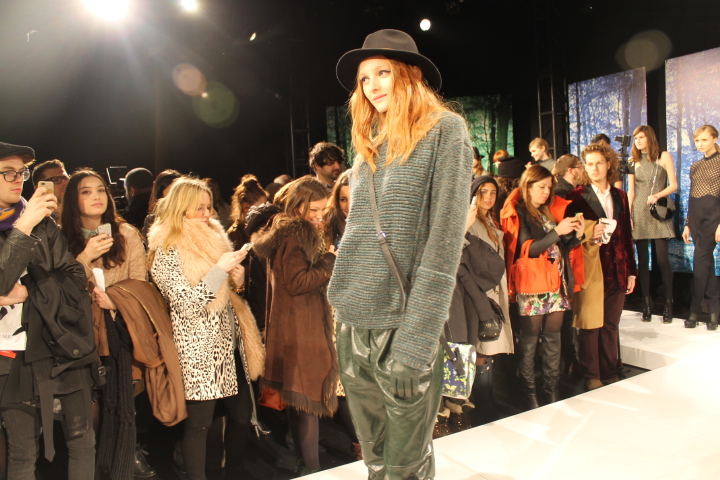 While last season Charlotte Ronson opted for a runway show, this season she went with a presentation (the models still walked a runway though one by one but for others, standing in place made it easier to check out the clothes up close. Charlotte's twin sister, infamous DJ/musician Samantha Ronson spun her show.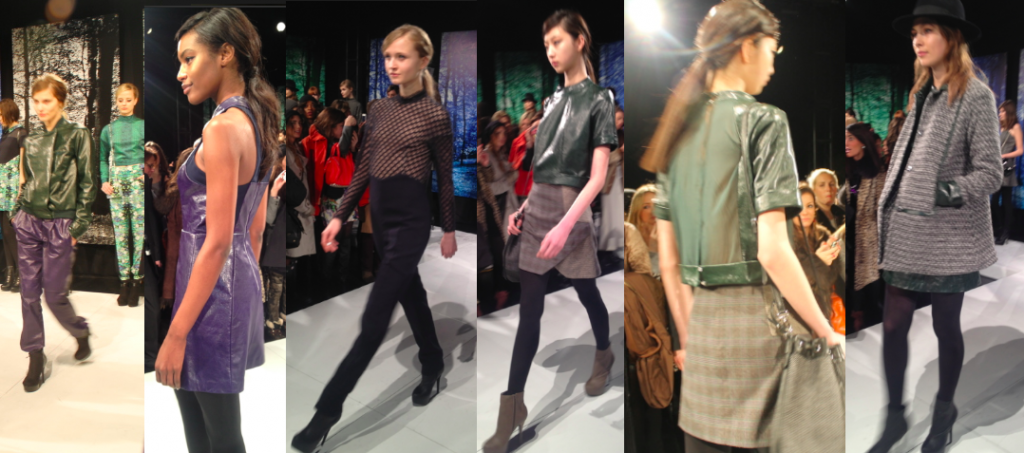 Charlotte Ronson's color palette stuck to grays and  rich jewel tones, purples, greens, navy with some spikes of red mixed in.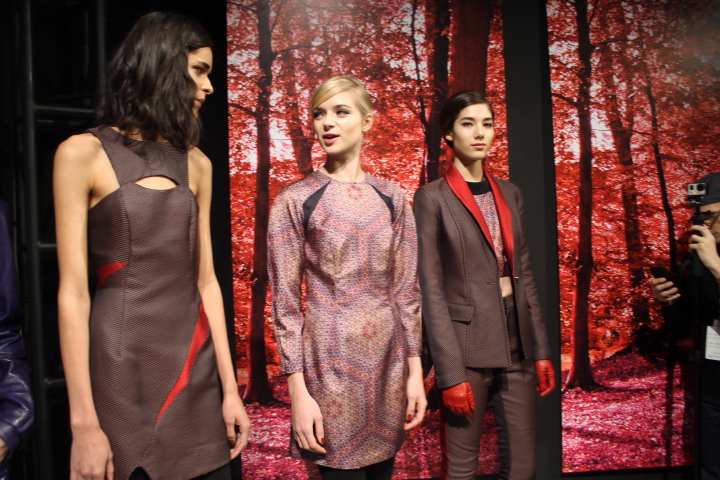 Makeup by Sephora, Nails by Color Club (lead by Simcha Whitechill aka Miss Pop!!), skin prep by Skyn Iceland. To view more of the collection, watch my video clip from the show (click the link) –> Charlotte Ronson Fall 2013
Here's Samantha Ronson for Charlotte Ronson's Fall 2013 playlist:
As Tears Go By – Marianne Faithfull
You Don't Have to Say You Love Me – Dusty Springfield
Walkin' Back to Happiness – Helen Shapiro
Walking in the Rain – The Ronettes
A Change Is Gonna Come – Sam Cooke
To Sir With Love – Lulu
It's For You – Cilla Black
Come and Get These Memories – Martha Reeves and The Vendellas
Don't Say Goodnight and Mean Goodbye – The Shirelles
He's Sure the Boy I Love – The Crystals
Lady Godiva – Peter & Gordon
Chain Of Fools – Aretha Franklin
Out in the Streets – The Shangri-Las
Downtown – Petula Clark
Girl Don't Come – Sandie Shaw
Dedicated to the One I Love – The Shirelles
Always Something There to Remind Me – Dionne Warwick
(Love is Like a) Heat Wave – Martha Reeves and The Vendellas