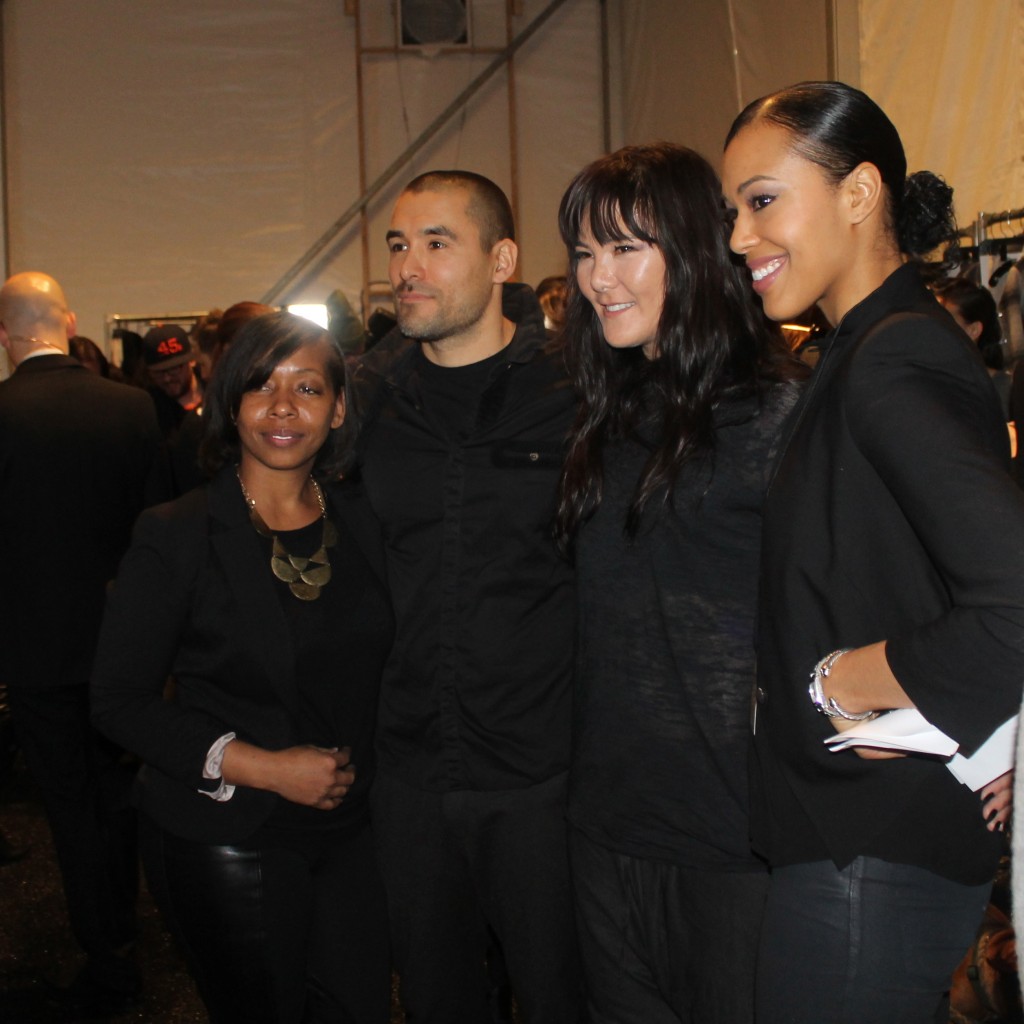 Let me start by saying that I'm a HUGE Tina Turnbrow fan, and yet I've never had the pleasure of meeting her. So when  I found out she was the celebrity makeup artist leading the Fall 2013 Nicholas K show on behalf of NYX Cosmetics I was all in!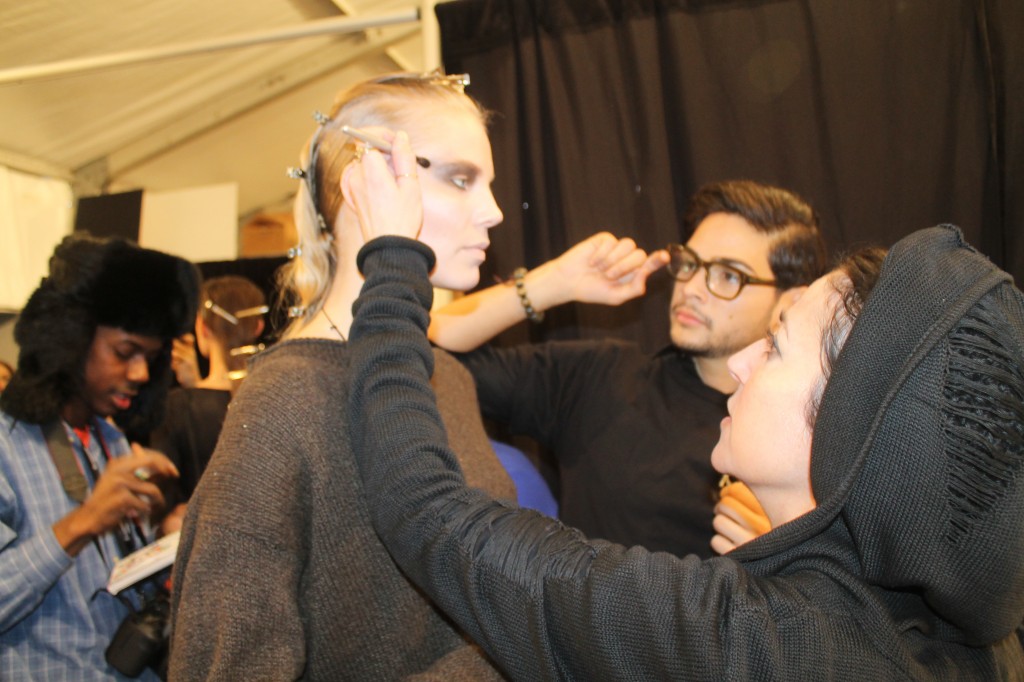 When asking Tina about the look she said, "it's very arctic/nomadic princess, kind of cold. The eyes are strong, the lips and the skin is very pale. There's no mascara, the look is more on the raw side. We're contouring the face to give a little sharpness and tougher feel." Watching Tina Turnbrow work is a pleasure, the detail she puts into blending and creating those eyes was a work of art.
GET THE LOOK: Nicholas K Fall/Winter 2013 with Tina Turnbrow for NYX Professional Makeup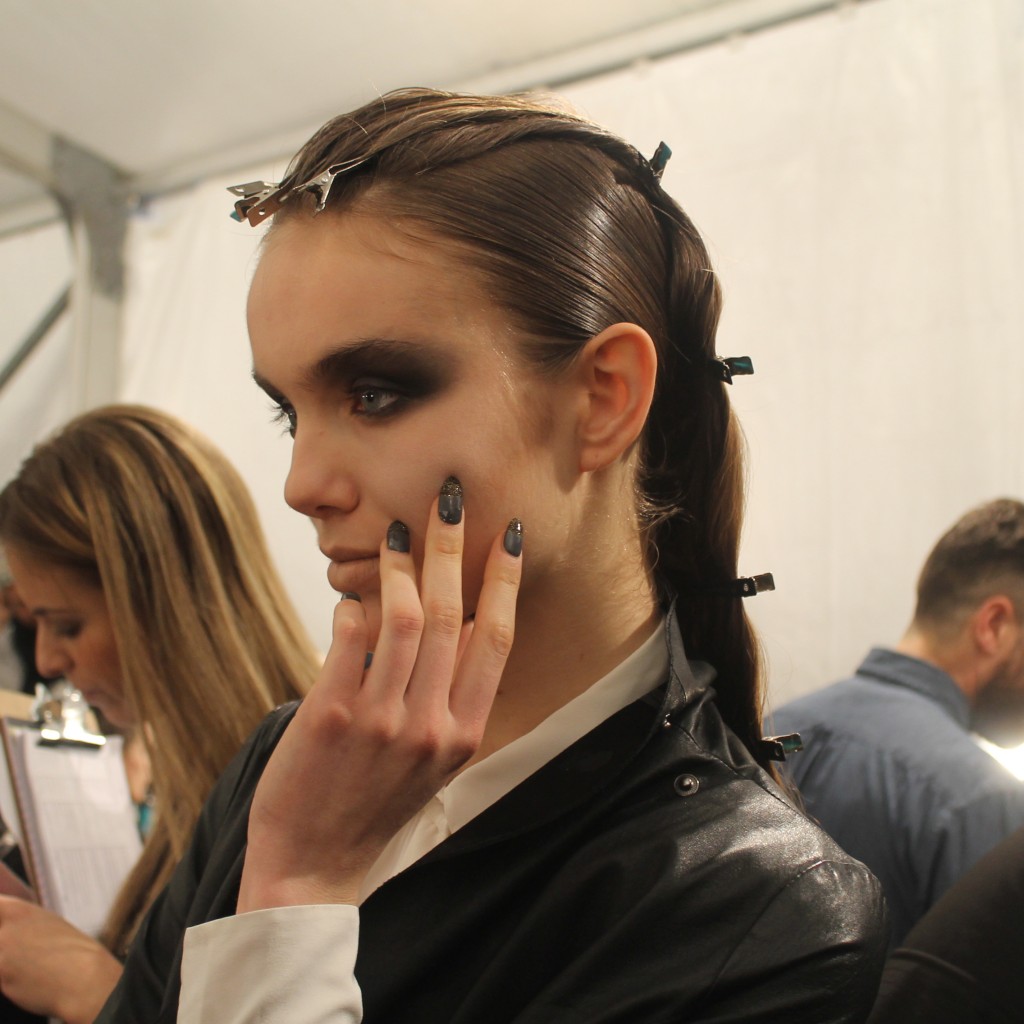 EYES:
Jumbe Eye Pencil – Black Bean

Nude Matte Shadow – Concession Stripped

Kohl Kajal Black Liner

Eyebrow Pencil – Brown
LIPS:
CHEEKS:
Highlight and Contour Powder

Jumbo Eye Pencil – Milk
FACE:
HD Studio Photogenic Foundation

Makeup Setting Spray – Matte Finish
NAILS:
Celebrity manicurist, Lisa Logan for Red Carpet Manicure created an edgy-chic glitter dipped, earthy nail for the look. Lisa used Rihanna's personal fav, "Black Stretch Limo" and brand new RCM gel shades including "Diva In Disguise" and "Always Slate Never Early" and dipped each tip in fine cut glitter that can be found in the RCM Gems & Jewels Nail Art Kits.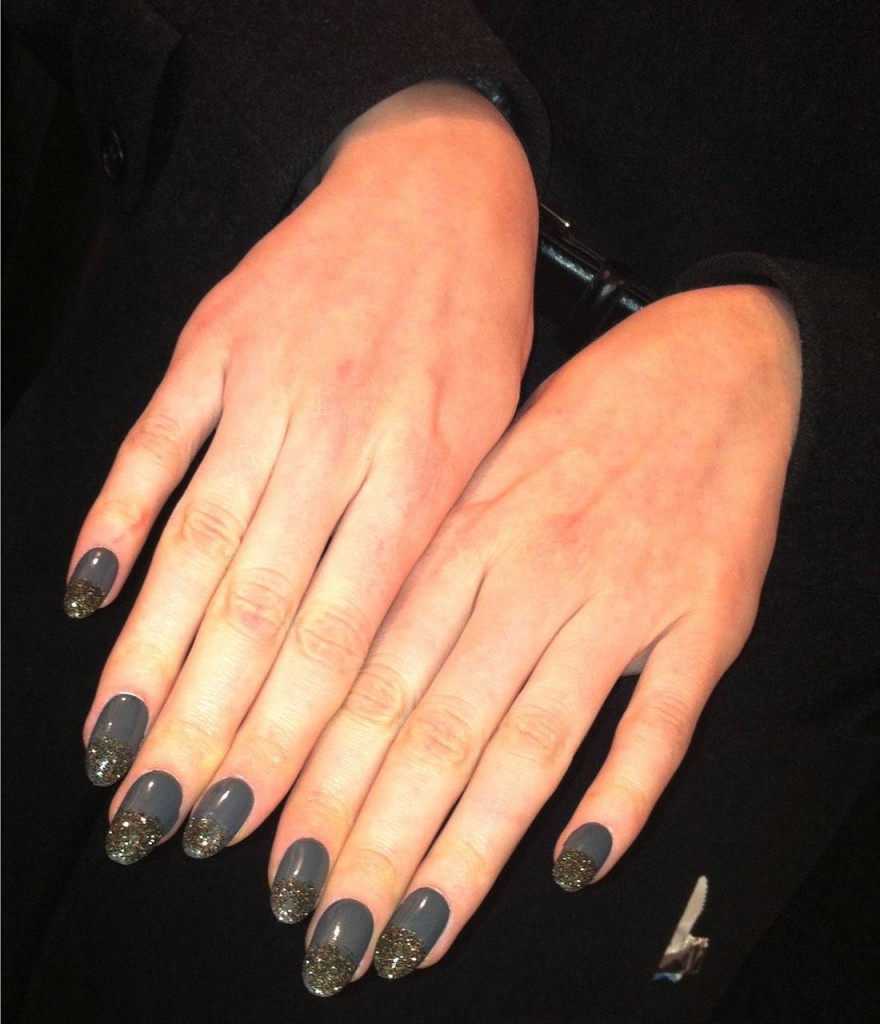 As for the hair, it was lead by Nick Irwin for Catwalk by TIGI. The look "very simple, effortless, with a slightly bohemian vibe to it, with an explorer and tribal theme at the same time" said Irvin. While this isn't a look I'd recommend you creating at home, it really balanced the makeup and clothes. Especially since some of the models we're wearing googles down the runway.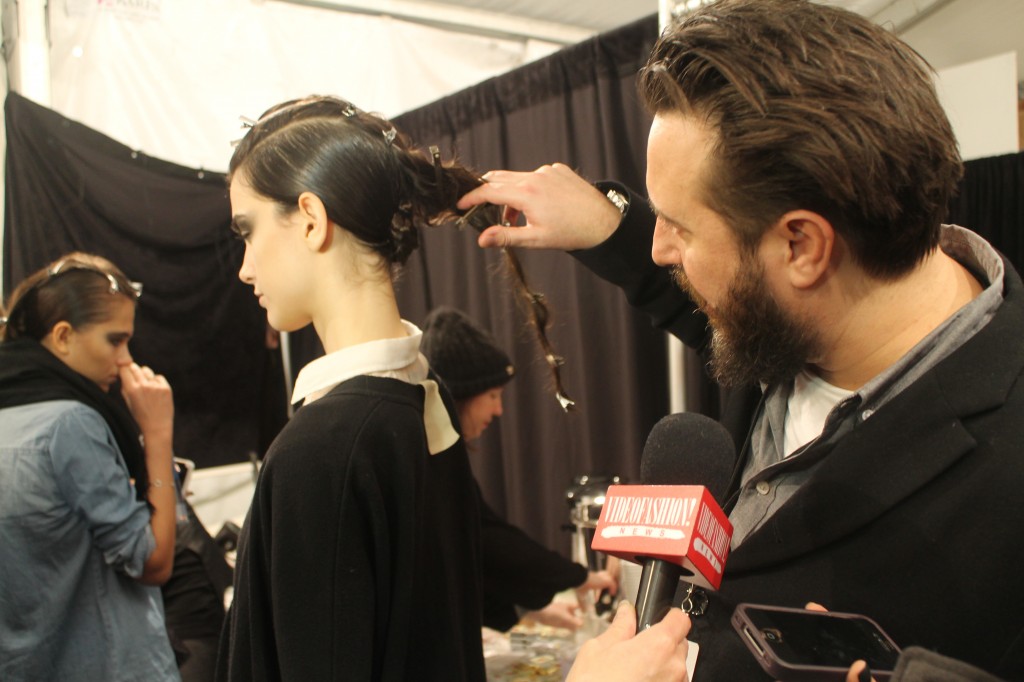 If you are however inclined to create it, here's how:
1. Divide hair into two sections starting at the hairline/recession and continue around the crown.
2. Brush bottom section into a ponytail using CATWALK® by TIGI® Sleek Mystique Look Lock Hairspray and a light amount of CATWALK ®by TIGI® Session Series True Wax to add shine to the sides. 
3. Braid ponytail and secure into a flat bun at the nape of the head.     
4. Work CATWALK ® by TIGI® Curlesque Strong Mousse through the top section of the hair and diffuse, making sure hair does not become crunchy. 
5. After diffusing, brush hair back with more CATWALK ® by TIGI® Curlesque Strong Mousse, hiding the braided bun.
6. Pin the sides and back to allow the narrow silhouette to set.
As for the show, they used an earthy color palette that was much inline with the eye shades Turnbrow used. Below is my favorite look (picture below). It was more tailored then the other pieces but the drape of the jacket opposite the tight leather pants, hot!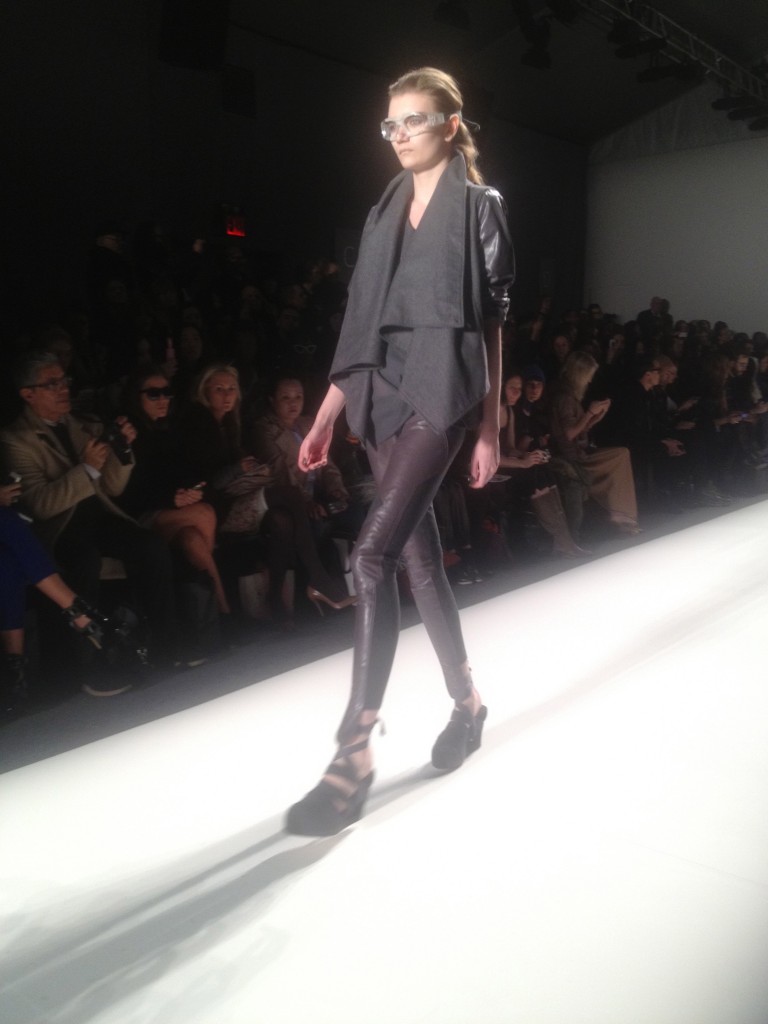 View the whole show on my youtube channel! (Click the play button)