One of my resolutions for 2013 was to not hold myself back and to say yes to anything that scars me. So when the Glam Network asked me to take part in a mini-webisode for UbyKotex I was up for the challenge.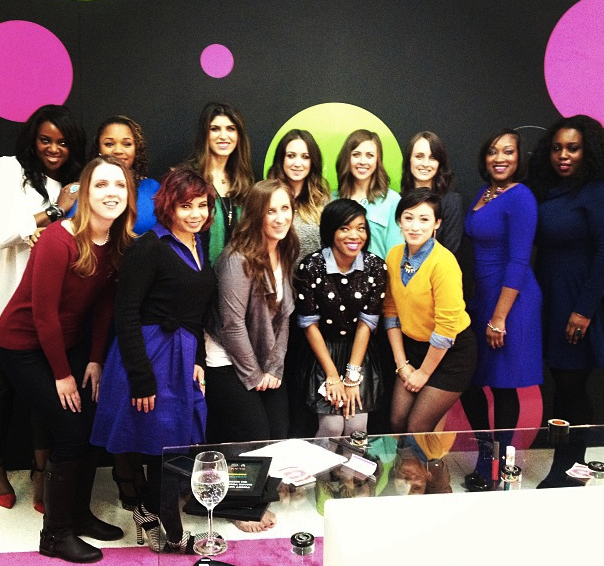 Lets be clear, my former self would not be comfortable talking about feminine products, or really feminine anything, let alone on camera! But isn't that in and of itself the problem? If we're not comfortable talking about our bodies and (gasp!) periods, then what example are we setting for future generations to come? And that's where Kotex comes in. Recognizing this very issue, they have launched Generation Know, a movement encouraging girls to drive real social change by offering a safe and open platform for talking openly and ask questions.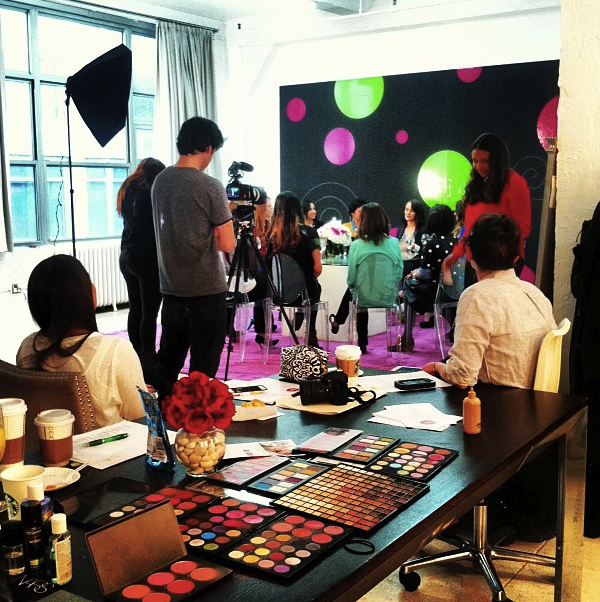 Admittedly, it took being in a room with 10 other bloggers, 2 Kotex ambassadors (Kat of TheeKatsMeoww and Vanessa or Read My Lips), and  1 moderator (Caitlin from Healthy Tipping Point) to understand it's true importance. Up until now, I acknowledged that I wasn't particularly comfortable talking about any of this, but I also didn't see a point. Looking at images of models in magazines wearing clothes doesn't give me low self esteem or a weight complex; and I could care less about those commercials where the girl is all in white and overly peppy while riding the wave (this post was in dire need of a Clueless reference) — that doesn't change my choices of wearing black and feeling no obligation to be in a good mood. As I listened to these stories and how these scenarios (and many others) effected my fellow women, the importance of this campaign hit me. As did the realization that I used to be one of these girls. I completely take for granted being an adult and no longer having a fear of buying tampons. The 13year old version of myself would have been mortified. And those commercials I'm so desensitized to now, I would have been taking notes.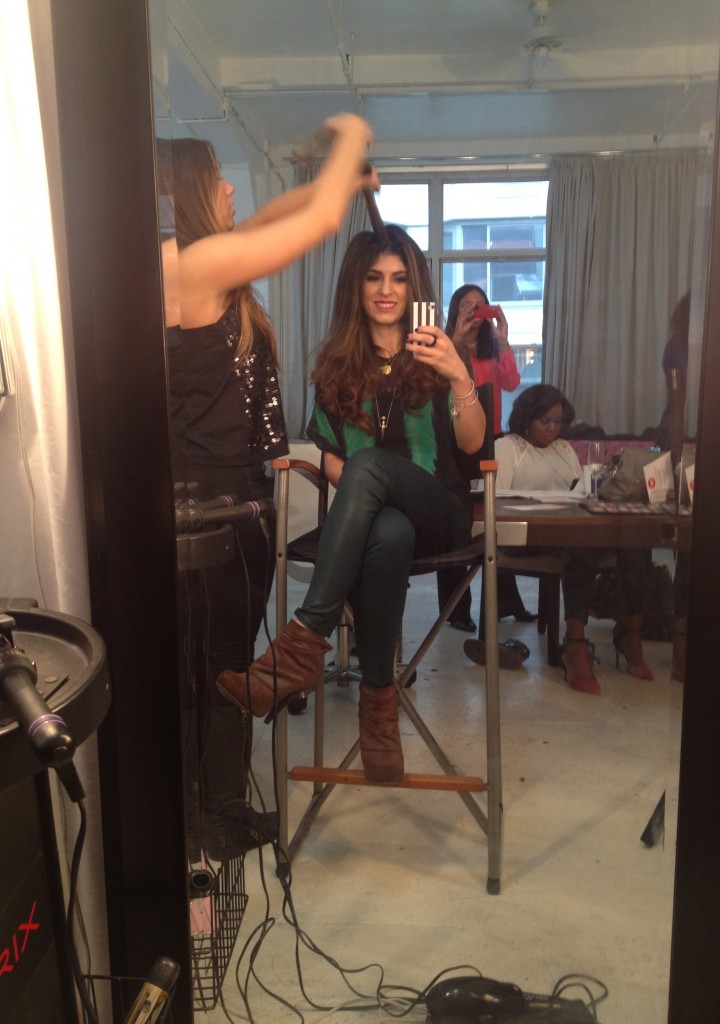 Here's a quick rundown of the day: We spent the morning preping for the shoot — that's the fun part where you get all glam in hair and makeup, compliments of The House of Makeup (did you check out my big, Dallas hair? Kind of amazing!). Then, the bloggers of the round table — myself alongside, Liz from So Much to Smile About, Melanie from O So Chic, Victoria from Fasshonaburu, Channing from Channing in the City, Erin from Girl Gone Veggie, Natalie from Fashionably Broke, Janique from Her Goody Bag, Danielle from The Style and Beauty Doctor, Clare from Fitting It All In and Sherrell from Organic Beauty Vixen — got together and had some legit girl talk while the cameras rolled. We then split up into smaller groups to have a few more intimate discussions. Curious? Me too… I'll post the videos once they are up!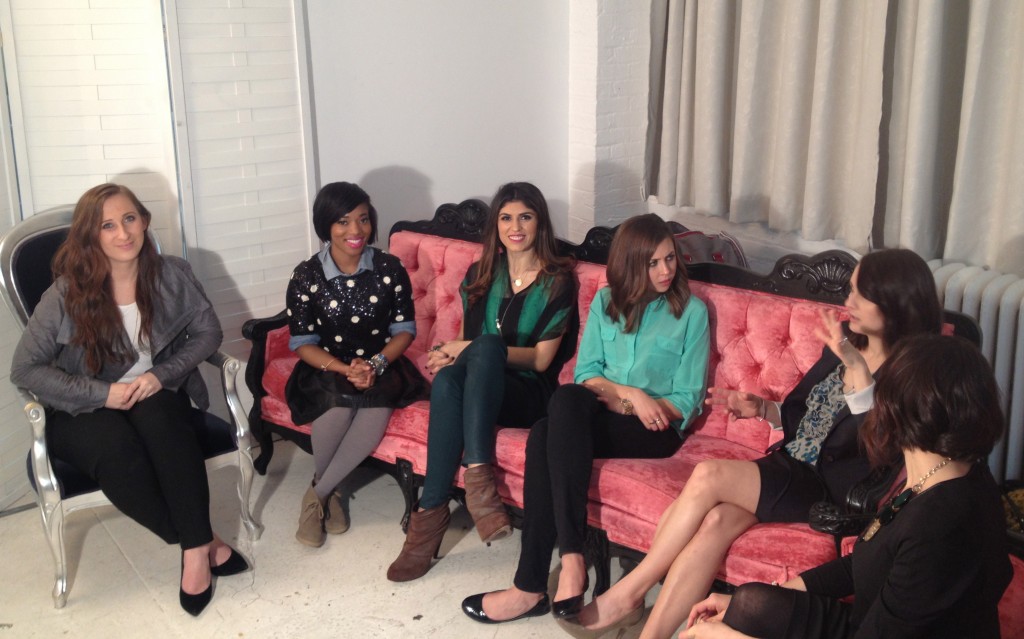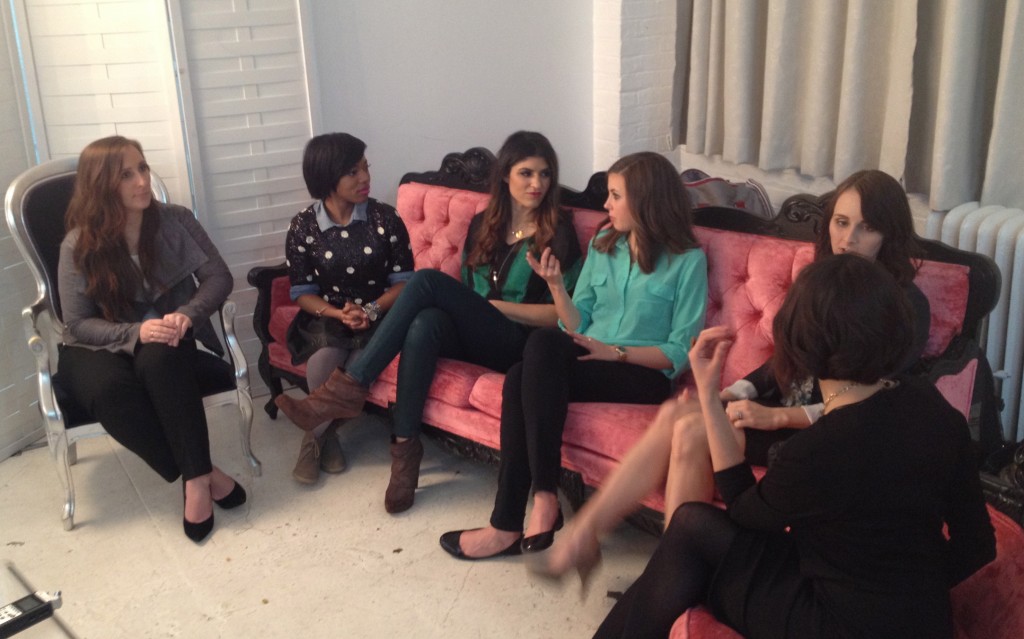 ABOUT: U by Kotex Brand is committed to empowering girls to change the way the world thinks about periods and vaginas through Generation Know, the first generation of girls comfortable asking questions, gaining real knowledge and spreading information about their health and bodies to others. To get the facts, learn how to make a difference and get a free Generation Know bracelet to symbolize your commitment, visit www.GenerationKnow.com. For every girl that joins, U by Kotex brand will donate to Girls For A Change to continue to create change.
Disclosure: Compensation was provided by U by Kotex® via Glam Media.  The opinions expressed herein are those of the author and are not indicative of the opinions or positions of U by Kotex®.