9 girls, 1 night, 4 bottles of wine, 3 boxes of makeup… it's tHERSday™ at chez Pretty Connected. What exactly is tHERSday? Well let me back up — I have been wanting to have a girls night  for FOREVER! My schedule has been so completely insane in the membrane I've barely had time to call my parents let alone set up dinners with all the fabulous ladies in my life.
I was all complaints and no action, until I got an email from REMBRANDT (yes the teeth grooming specialists) offering a tHERSday™ kit—a bag packed with all the essentials needed to throw a tHERSday™ party (aka girls night). We're talking board games, facials, manicures… Lightbulb! Forget girls night out, girls night in so much better! For starters, it's totally old school (I think I used to throw these all the time in high school), plus everyone comes to you — dream come true.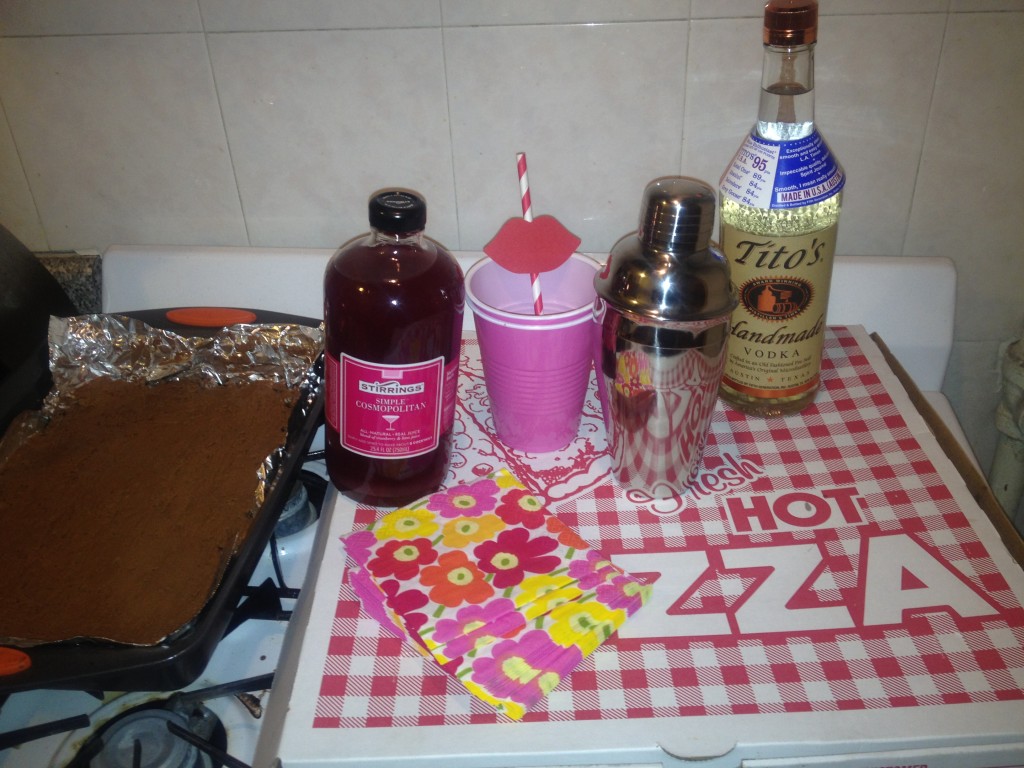 So I sent out my invites (and yes, I actually through it on a Thursday); 12 invited, 9 made it — quite possibly the perfect number of guests.  The key to a quality tHERSday is not making it so big that you can't spend quality time with all of your guests. Also in my case the group consisted of all girls I've  been meaning to introduce one or the other two, so this was the perfect opportunity to do so. We kept it casual, ordered pizza, ran through bottles of wine, did our nails… And of course the highlight of any women's visit to my apartment — I let them raid my beauty closet.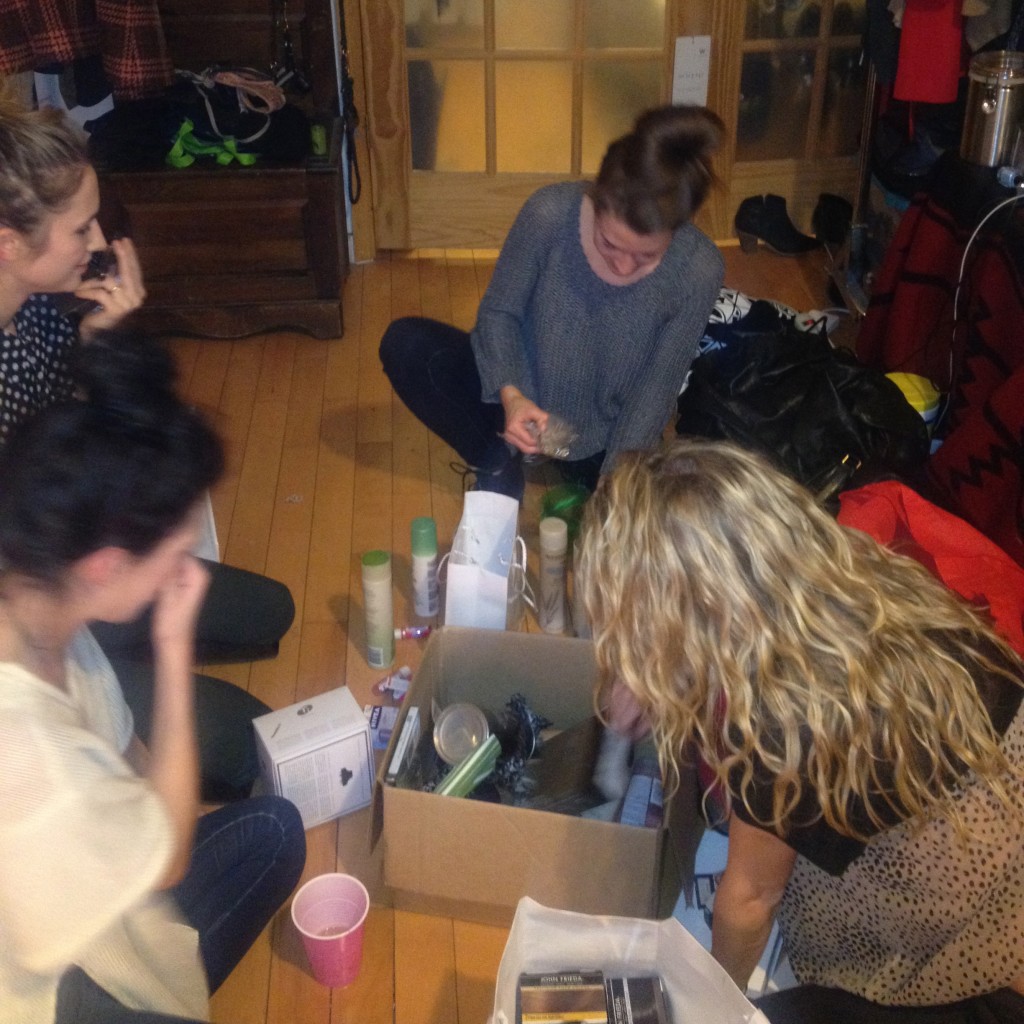 Rembrandt through in a box of their Stain Dissolving Strips and boy are those things convenient! You just apply the strip to your upper and lower teeth and they eventually dissolve leaving you with noticeably whiter teeth within a few applications. While the taste isn't anything wonderful, it's not terrible either — it's kind of a dull, waxy mint taste.  The strip feels like a line of residue on your teeth until it dissolves (which usually happens around 5-10 minutes). And I actually prefer to do the top and bottoms separately (vs. at the same time) for a more mild taste and wax effect.They are super convenient considering, they are invisible and don't need to be washed out or taken out.
Throw your own tHERSday™ party! Here's a recommended list of everything you need to make it a perfect success.
New Years resolution, host a tHERSday monthly!